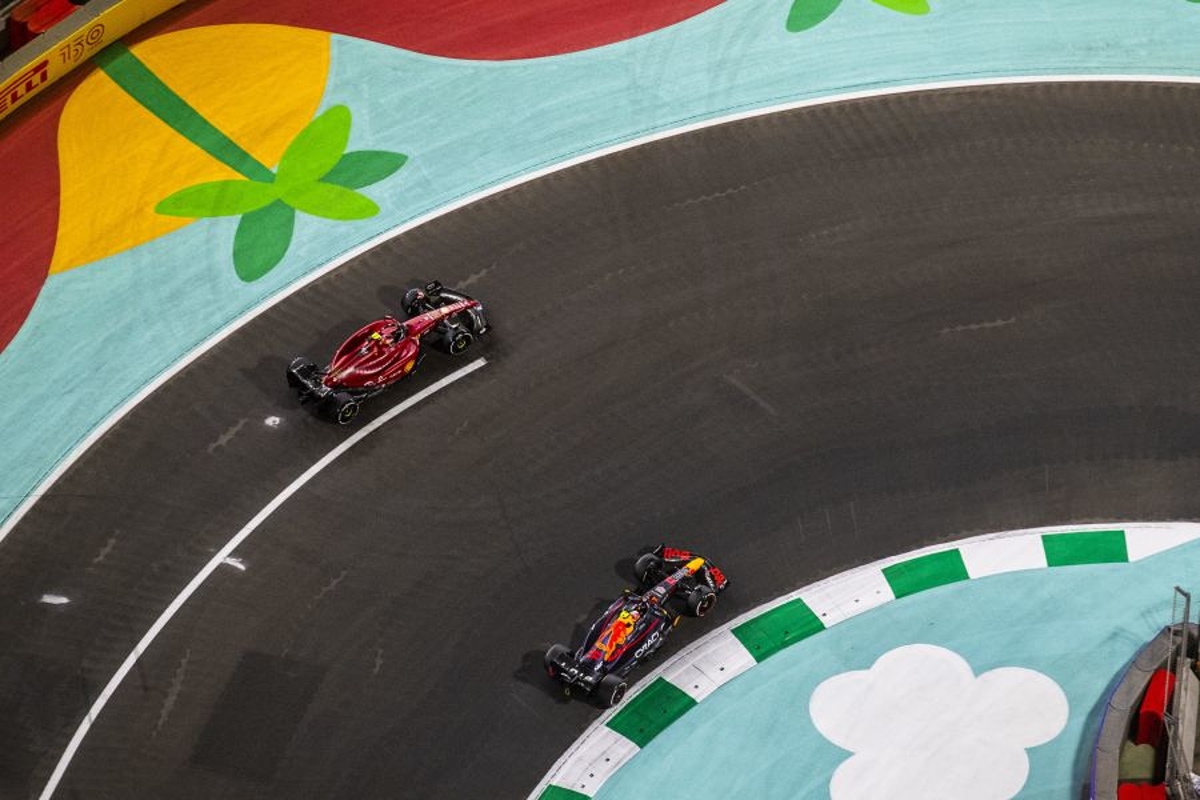 Sainz slates "unnecessary mess" caused by Perez safety car confusion
Sainz slates "unnecessary mess" caused by Perez safety car confusion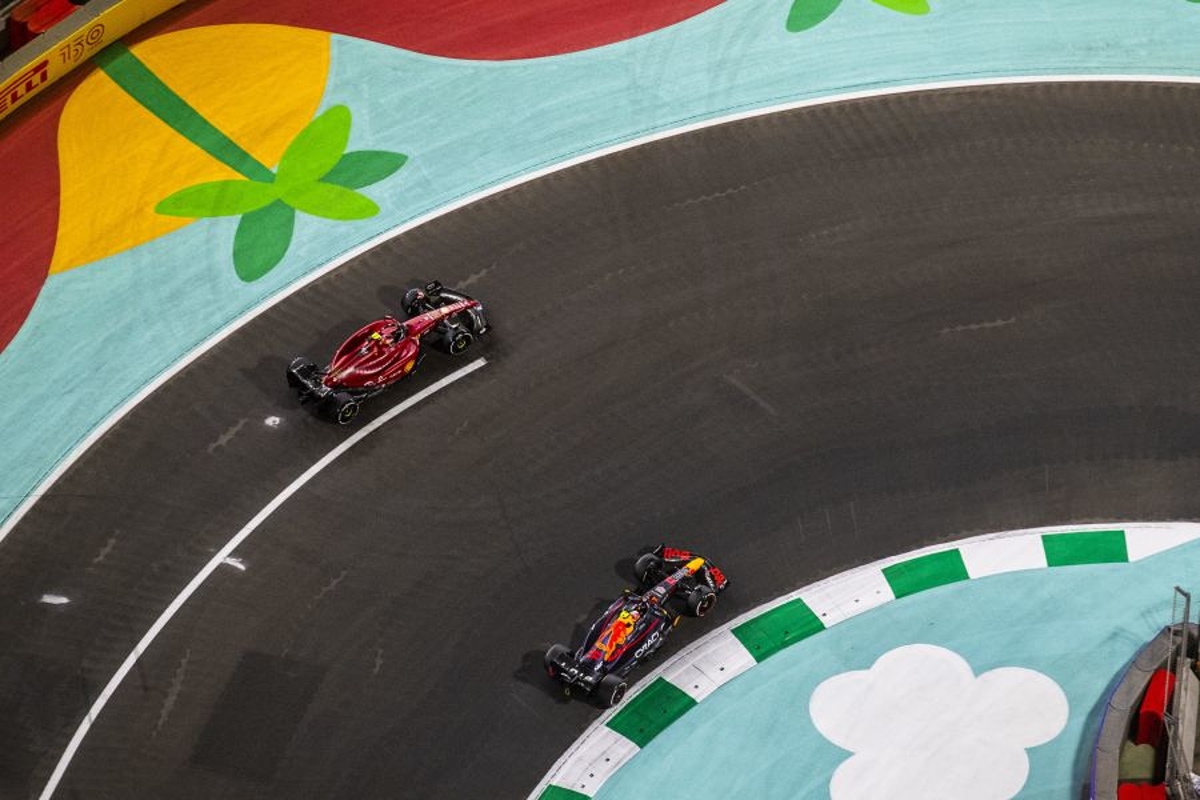 Carlos Sainz has slated the "unnecessary mess" he was put in with Sergio Perez after the FIA failed to swap their positions under safety car conditions in Jeddah.
Perez lost the lead at the Saudi Arabian Grand Prix after pitting a lap before the safety car was deployed for Nicholas Latifi's crash and fell behind both Ferraris and his Red Bull team-mate Max Verstappen.
When Sainz emerged from the pit lane, he and Perez were side by side at turn two but the Spaniard had crucially crossed the safety car line ahead of the Red Bull, meaning he was entitled to track position.
Mexican Perez went ahead, however, and was not told to give back the position although a race control message saying the incident was noted prompted a swap only after the restart.
Asked if he felt the situation was unfair, Sainz replied: "It is definitely very strange.
"I think as a sport, we need to keep analysing these things because we could have simplified things so much more if Checo had just given me the position [back] during the safety car which would have given me the opportunity to fight Max at the restart and would have given Checo an opportunity to fight me and get the position.
"What happened is, I was obviously fighting Checo but I know Checo was going to give me the position quickly and he couldn't fight me because he was going to give me the position back.
"In the end, we created a mess that, for me, was unnecessary given the fact we did six laps behind the safety car and there were millions of opportunities for Checo to let me by and have a good fight at the restart."
Explaining how different outcomes could have further complicated the scenario, Sainz added: "I would have gotten past by [George] Russell, for example, what would we have done?
"Would Checo have had to let by me and Russell, which would have been tremendously unfair for him to and then Checo doesn't give back the position because there is Russell in between me and him? Then it is tremendously unfair for me.
"I don't know. These kinds of things, as a sport, we need to keep getting better at because we need to simplify things because we need to make it quicker and easier for people to understand and even for the drivers to go racing with a much clearer mind."