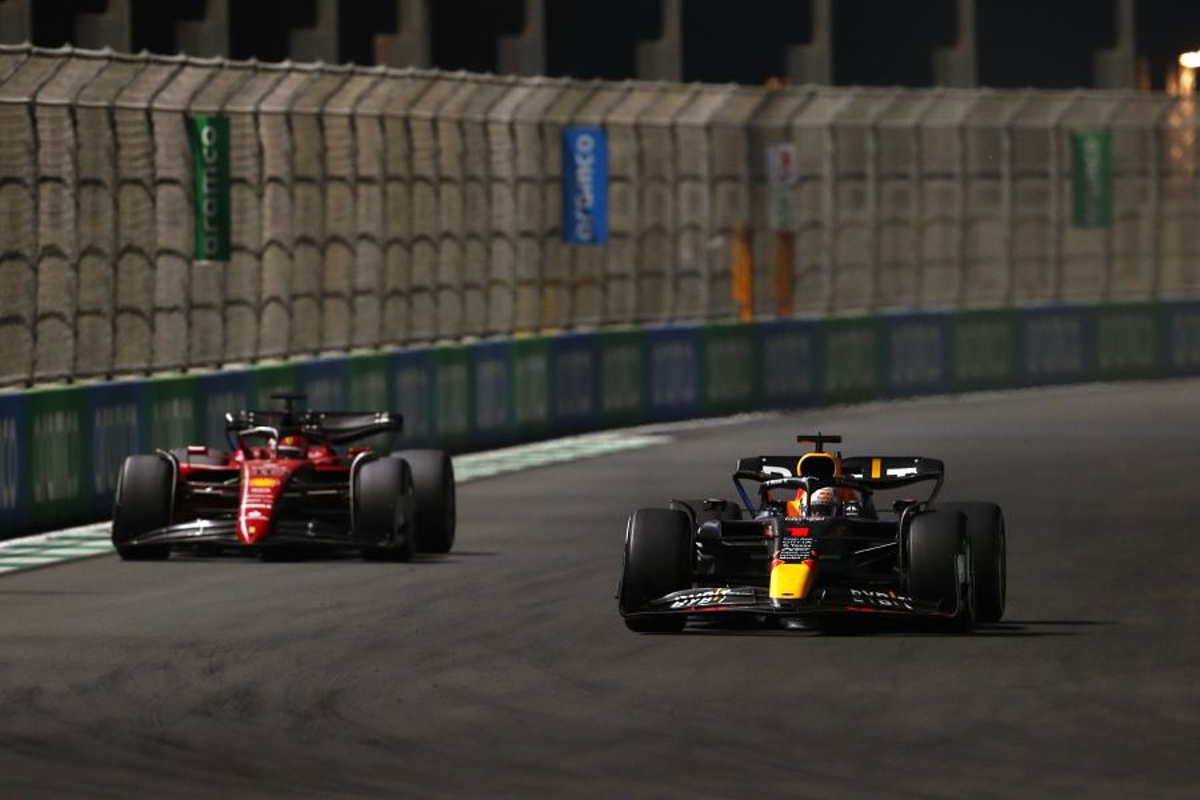 Verstappen Leclerc "cat and mouse" DRS games 'must be avoided'
Verstappen Leclerc "cat and mouse" DRS games 'must be avoided'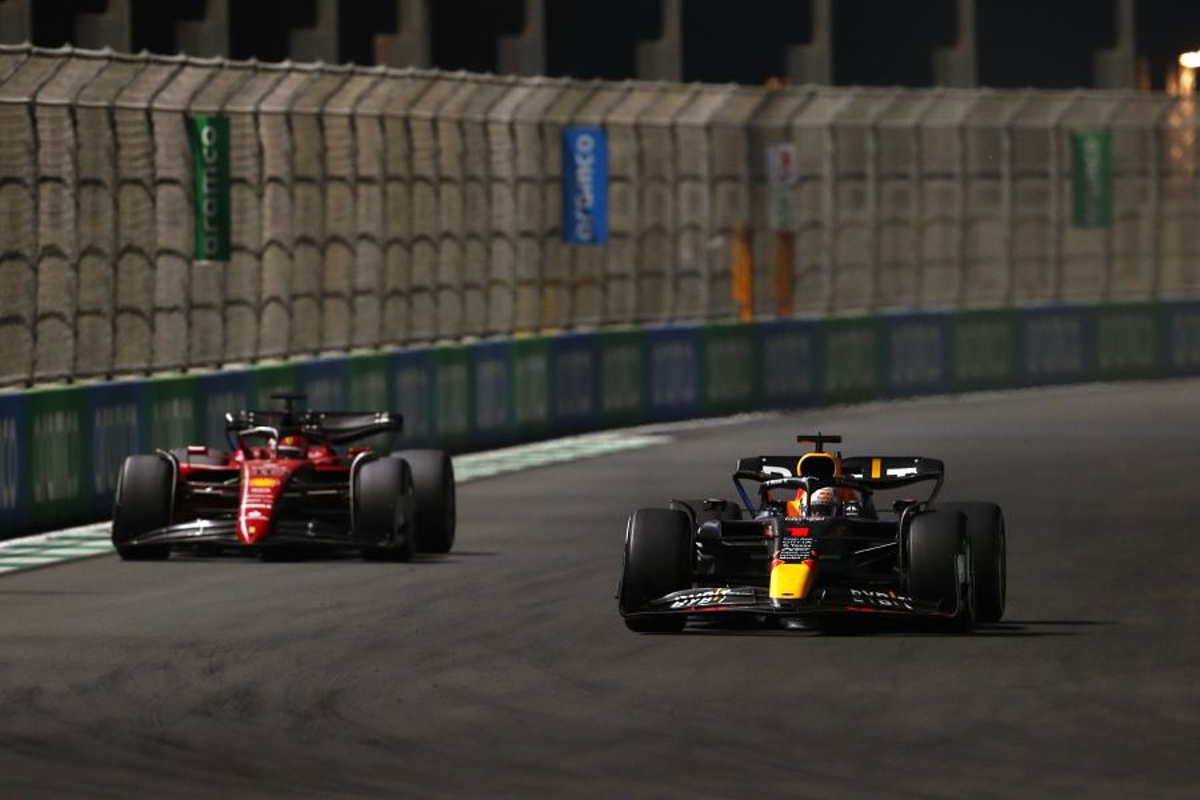 Red Bull team principal Christian Horner has called for F1 to reconsider its DRS detection line placement in Saudi Arabia after "a game of cat and mouse" between Charles Leclerc and Max Verstappen.
As race-winner Verstappen hunted down his Ferrari rival in the closing laps of the Saudi Arabian Grand Prix, it became increasingly important for each driver to gain the DRS advantage along the pit straight.
As was seen last year in the fight between Verstappen and Lewis Hamilton, the race leaders applied the brakes heavily before the detection line in order to achieve this benefit by crossing the line fractionally behind.
"The DRS is so powerful [and] you could see that there was a game of cat and mouse going on between the drivers where they would actually brake to a point where they accelerated into the corner," explained Horner.
"I think that maybe we should look at where that DRS detection is for future years because you definitely want to avoid being in that situation."
Verstappen "very mature" in victory drive
After taking the chequered flag, Verstappen revealed to saving the life of his tyres to give himself the chance to fight in the closing stages.
"I thought it was a very mature drive by Max," added Horner.
"He looked after the tyres during the race, he made sure he had got tyres left to him at the end of the grand prix and he worked things out.
"There was a bit of cat and mouse going on at the DRS line but then he worked out where he needed to be and nailed the pass and then just had enough to hold Charles off."