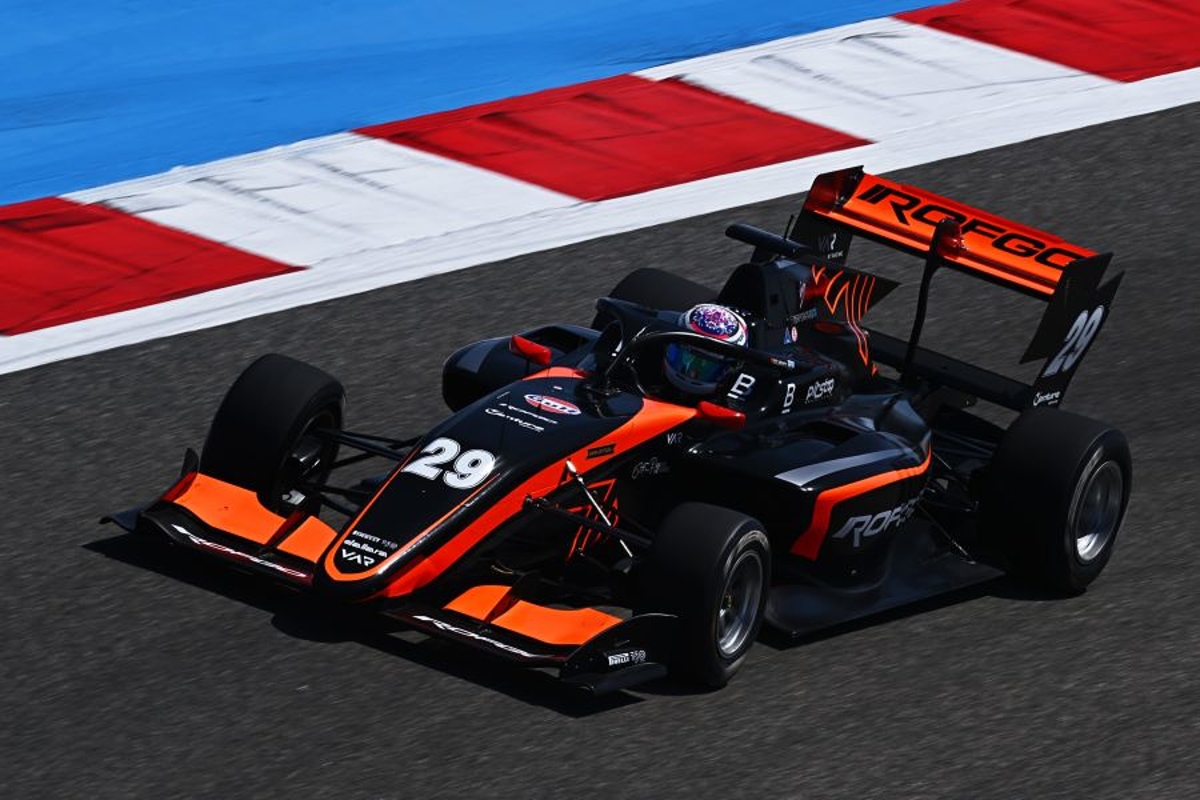 Colapinto overcomes traffic chaos to claim debut F3 pole position
Colapinto overcomes traffic chaos to claim debut F3 pole position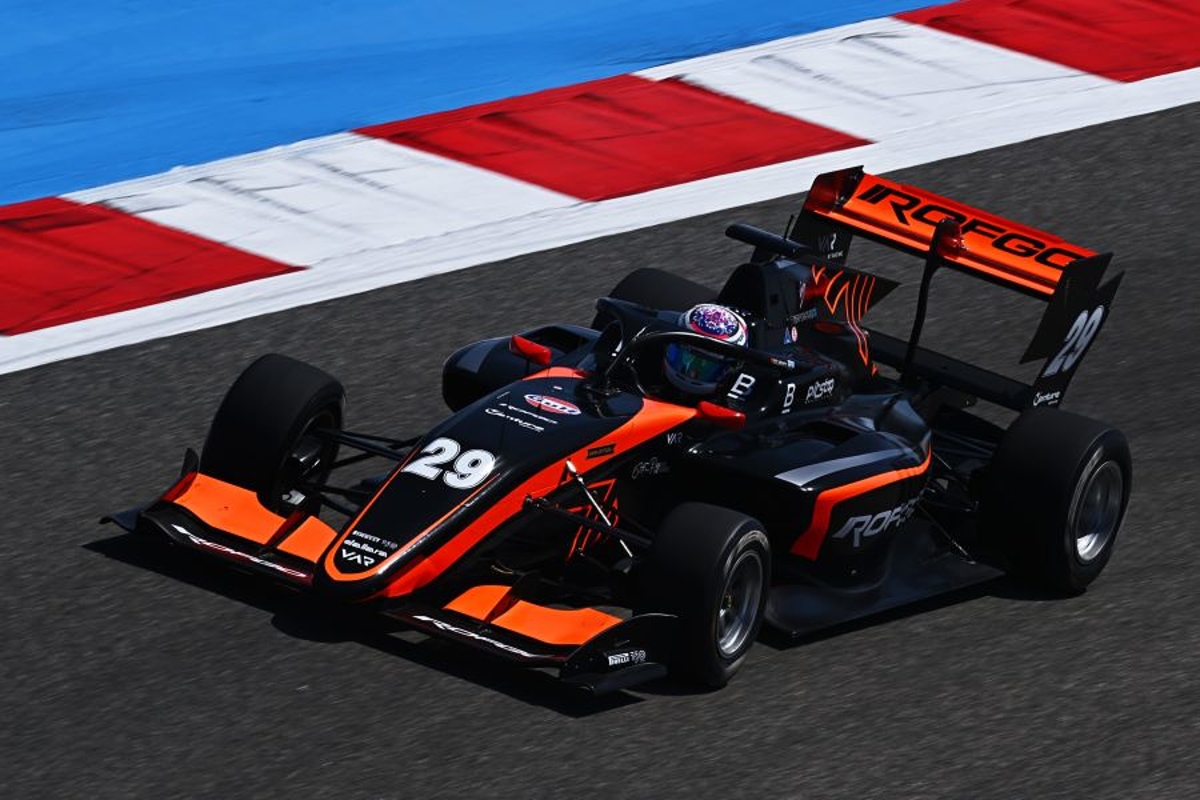 Van Amersfoort Racing's Franco Colapinto will start his first F3 race on pole position after a qualifying session heavily affected by traffic.
The entire field, with the exception of the Hitech of Nazim Azman, went straight out onto the track at the beginning of the 30-minute session, causing issues with traffic as multiple drivers jostled for position on the sighting laps.
At the head of the pack, new Williams Academy recruit Zak O'Sullivan set the initial benchmark as he lapped his Carlin in one minute 47.942secs but was soon beaten as the rest of the field completed their first laps with ART driver Gregoire Saucy taking the top spot with a one minute 46.978s.
As the field returned to the pits for new tyres, Juan Manuel Correa and Alexander Smolyar ran in the gap on a quiet track with Correa going provisionally third fastest, while Smolyar lapped his MP Motorsport three tenths quicker than Saucy's earlier time.
With ten minutes to go, the majority of the drivers went for their second and final attempts with Colapinto setting a new benchmark of one minute 46.249s, 0.065s ahead of the Trident of Roman Stanek.
Smolyar had been set to go fastest once again but was caught out by multiple cars waiting at the final corner to start their laps, the Russian having to avoid the rear of Ayrton Simmons' Charouz as he slammed on the brakes.
In the end, Colapinto held onto the fastest time to give himself and Van Amersfoort pole position on their respective debuts in the championship.
The MP Motorsport of Kush Maini is under investigation for missing the weighbridge, having gone third fastest with his final flying lap.
F3 Bahrain qualifying results
1. Franco Colapinto [Van Amersfoort] 1:46.249
2. Roman Stanek [Trident] +0.065
3. Kush Maini [MP Motorsport] +0.073
4. Gregoire Saucy [ART Grand Prix] +0.161
5. Victor Martins [ART Grand Prix] +0.163
6. Juan Manuel Correa [ART Grand Prix] +0.351
7. Zane Maloney [Trident] +0.373
8. Alexander Smolyar [MP Motorsport] +0.393
9. Isack Hadjar [Hitech] +0.400
10. David Vidales [Campos] +0.458
11. Oliver Bearman [PREMA] +0.594
12. Zak O'Sullivan [Carlin] +0.611
13. Caio Collet [MP Motorsport] +0.696
14. Arthur Leclerc [PREMA] +0.712
15. Jonny Edgar [Trident] +0.776
16. Rafael Villagomez [Van Amersfoort] +0.837
17. Reece Ushijima [Van Amersfoort] +0.874
18. William Alatalo [Jenzer] +0.910
19. Kaylen Frederick [Hitech] +0.958
20. Pepe Marti [Campos] +1.054
21. Jak Crawford [PREMA] +1.122
22. Ido Cohen [Jenzer] +1.195
23. Francesco Pizzi [Charouz] +1.250
24. Brad Benavides [Carlin] +1.317
25. Niko Kari [Jenzer] +1.397
26. Hunter Yeany [Campos] +1.446
27. Nazim Azman [Hitech] +1.453
28. Enzo Trulli [Carlin] +1.547
29. Laszlo Toth [Charouz] +1.681
30. Ayrton Simmons [Charouz] +1.760