For the first time in the turbo-hybrid era, Mercedes failed to win both the constructors' and drivers' titles as Max Verstappen beat Lewis Hamilton to the latter crown.
In reality though, given the way 2021 panned out, the fact Mercedes won anything at all must be viewed as a success given the pace demonstrated by the Dutchman and Red Bull.
The constructors' title proved a small tonic at the end of such a demanding year for the Silver Arrows, so whilst the future of Hamilton remains shrouded in mystery, GPFans takes a look back at what we learned from the team last season.
Hamilton as classy as ever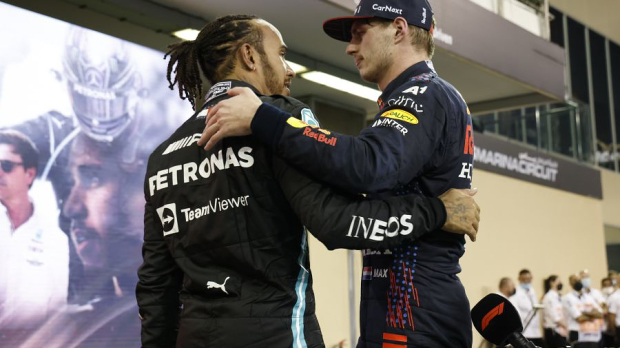 It may not have been a title-winning year for Hamilton but the Briton did become the first F1 driver to hit 100 wins.
He was on top form all year, perhaps as good as he has ever been, in order to hold onto Verstappen's coattails.
For 99 per cent of the season-ending race in Abu Dhabi, it looked like he would clinch title number eight and whilst he has been silent ever since, his interview directly after the race was classy as ever - as both drivers had been throughout the year.
The 2021 season also saw Hamilton continue his important work off-track through the various charity and societal projects, ensuring F1 and the wider world are better places.
The talent is undoubtedly still there, we just await to hear whether Hamilton will return.
Bottas plays important final role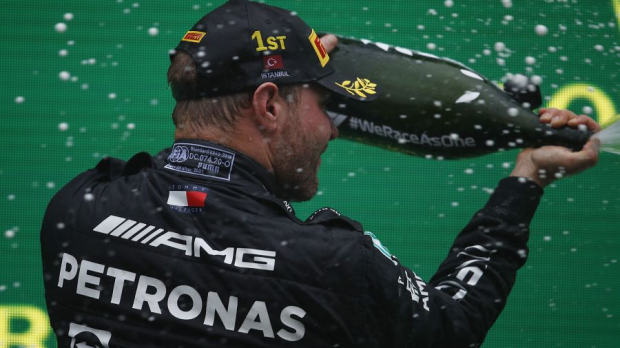 Last season was not Bottas' greatest as a Mercedes driver by any stretch of the imagination, but what the Finn did do was just enough.
Lining the two teams up, it was Bottas' consistent podium scoring that gave Mercedes the constructors' championship for the fifth and final time with Hamilton and the Finn as a partnership.
When the team needed him to perform with Hamilton out of the equation due to penalties, he did. A Brazilian sprint victory to limit damage to Verstappen and a quite stunning drive at the Turkish Grand Prix, where he displayed a dominance you would associate with one of the top two drivers.
Bottas was a fantastic servant for Mercedes and despite some shaky moments, ultimately performed exactly how he needed to. A new dawn awaits at Alfa Romeo.
Strategy issues must improve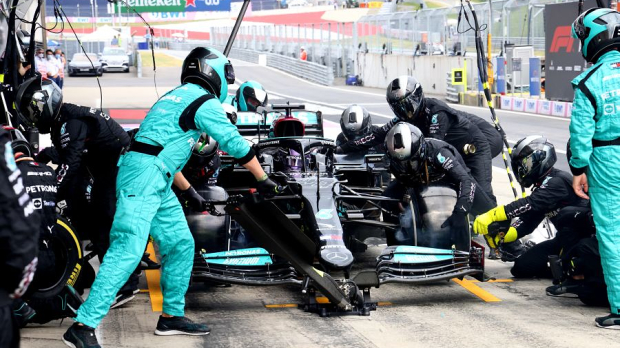 A big factor in Mercedes losing one of its two titles was what seemed to be an inability to cope with Red Bull's strategic nous.
This is all the more staggering when considering it was Mercedes who drew first blood with a strategic move in Bahrain and followed up with a second blow in Spain.
But from thereon, Red Bull seemed able to back Mercedes into corners easily, with the Silver Arrows perhaps too conservative for its own good.
The out-of-character decisions were highlighted by Hamilton lining up for a restart alone in Hungary as Mercedes decided not to switch from intermediates to slicks.
Technical adaptation credit to team
After a horrific week of testing in Bahrain as teams adapted to aerodynamic changes, it looked as though Red Bull would be able to comfortably beat Mercedes.
Yet Mercedes was able to extract the best from a bad package to win frequently in the opening stages of the year before Red Bull streaked clear.
But despite being supposedly handicapped by the aero changes with a low-rake design concept, Mercedes was able to develop, adapt and overcome issues to become a serious threat to its rival.
In a season where development focus was shifting from one year to the next, such an achievement must not be overlooked.
Red Bull has always been seen as the best of the best when it comes to in-season development, perhaps Mercedes should be given similar recognition.
Mercedes power unit not immune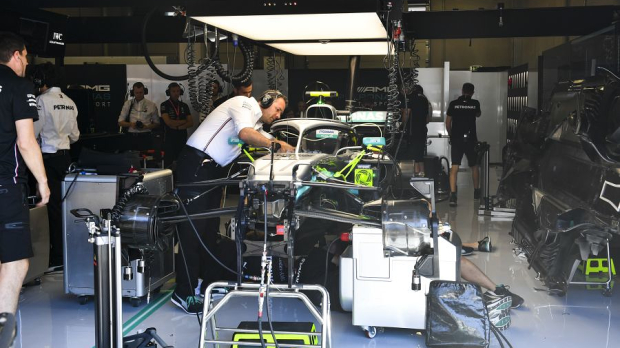 One major downfall for Mercedes was the fallibility of its power units.
We have become accustomed to the Brixworth-built PU being all-powerful in F1, with reliability and performance at the absolute peak of the field.
Whilst the performance parity shared with Honda can be put down to improvements from the Japanese manufacturer, the spate of engine issues experienced throughout the year was borderline unacceptable.
Hamilton and Bottas both took on multiple extra units, as did Williams, McLaren and Aston Martin.
The new 2022 unit was teased on the team's social media channels as an early Christmas gift to fans. It has to be a whole lot better than its predecessor.