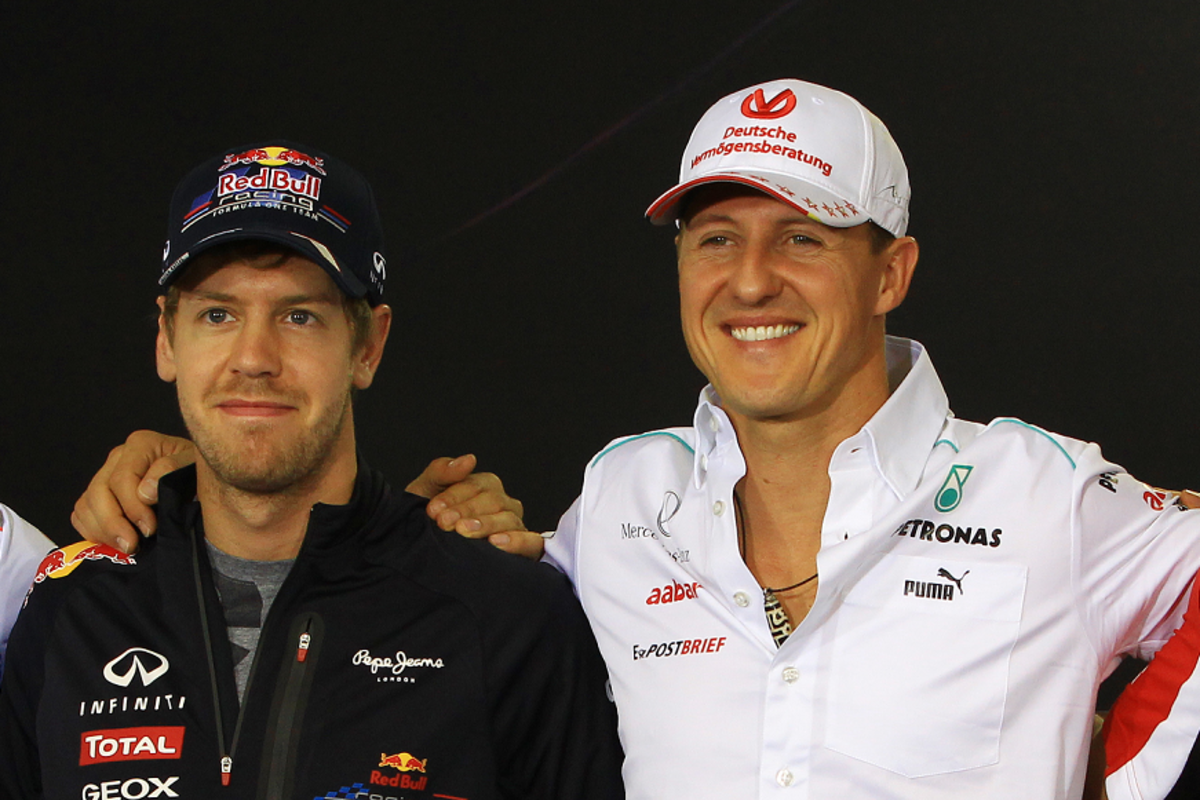 Schumacher "the greatest" even if Hamilton adds to title haul - Vettel
Schumacher "the greatest" even if Hamilton adds to title haul - Vettel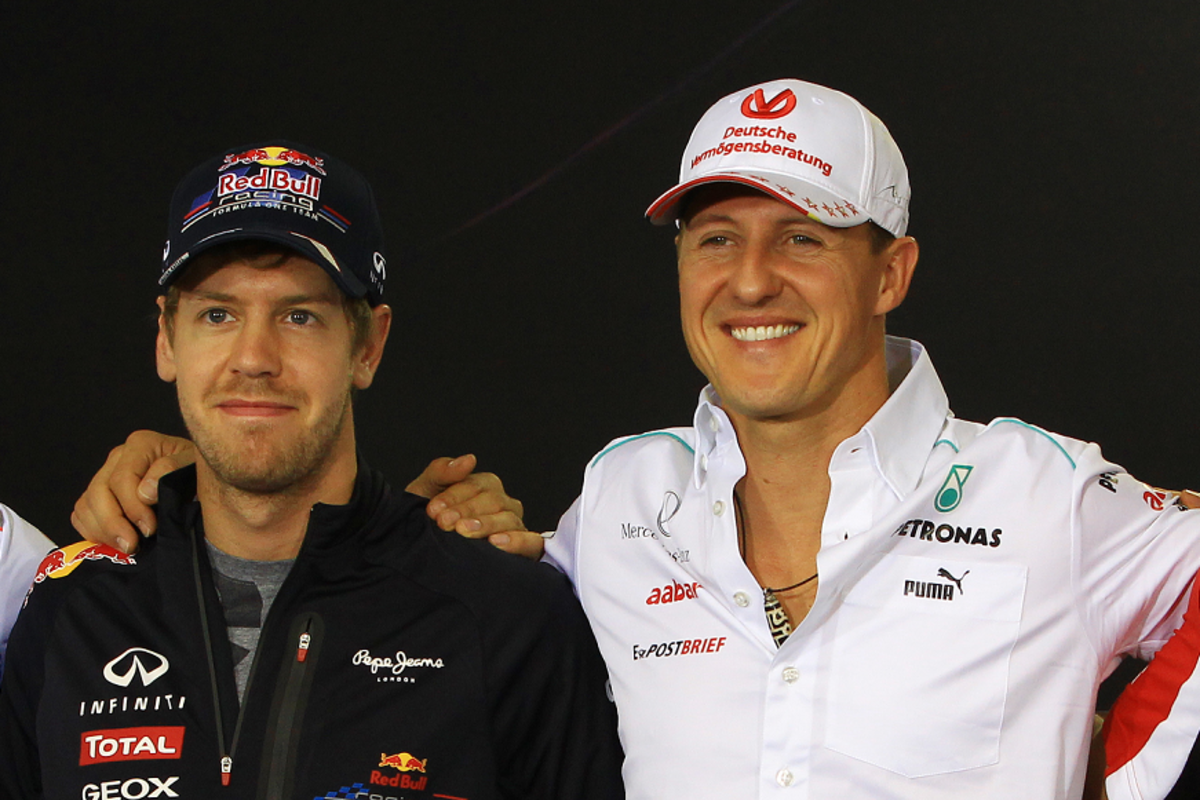 Sebastian Vettel has declared Michael Schumacher will always be "the greatest" even if Lewis Hamilton 'wins five more championships'.
Over time, Hamilton has gradually overhauled the many records that once belonged to Schumacher, claiming the most significant with the most wins and poles, while he stands level with the German's haul of seven titles.
The Mercedes driver heads into the final race of this season in Abu Dhabi on Sunday level on points with Max Verstappen, yet for Vettel, an eighth championship for the Briton would not dethrone Schumacher as the greatest of all time.
"Michael is my hero," stated Vettel. "For that reason, I probably don't want Lewis to win.
"But the truth is that they have both had a strong season and they are going into the last race with the opportunity to win the championship because they both deserve it.
"In a way, I would be happy if Michael's record still stands, but even if Lewis wins, to me, Michael is still the greatest.
"Lewis can win one more, two more, three more, five more championships, it doesn't change anything for me, and I get along with Lewis, so probably the gut says I want Max to win just to keep Michael's record alive.
"But my head is quite clear - may the better man win."
Vettel Red Bull honour on the brink
Vettel remains the last non-Mercedes driver to win the title in 2013.
Asked if he was concerned of seeing such an honour being claimed by Verstappen, he said frankly: "I don't care.
"The team has changed a lot. Some people left a long time ago like me, others are still there so it would be great also to see them winning.
"For the constructors', obviously, it has got a bit harder in terms of the points they dropped after the last race, but I would be happy for them to win the championship because I have such strong or nice memories so it would be nice for them also.
"But like I said, from a drivers' point of view, both deserve it. From a team point of view, I am closer to Red Bull than I am Mercedes and it would be nice if they would get another championship so my record doesn't list anywhere."