Lewis Hamilton came back from the brink of losing out in his quest for a record eighth F1 title to take a scintillating victory in the São Paulo Grand Prix.
A weekend of ups and downs culminated in a titanic battle between Hamilton and rival Max Verstappen from which the Mercedes driver came out on top.
Valtteri Bottas helped Mercedes take an 11-point advantage away from Brazil in the constructors' championship whilst Ferrari had another strong weekend.
So what did we learn at Interlagos?
101 ways to win a grand prix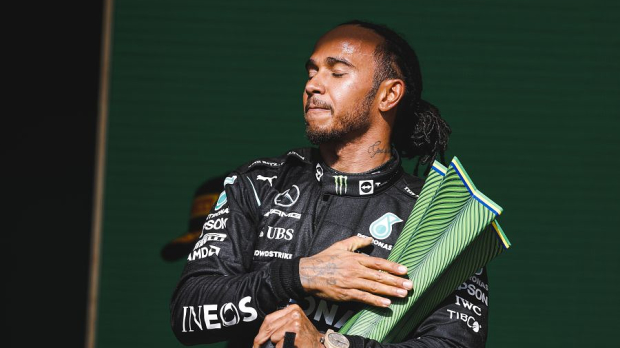 The championship must have felt lost for Hamilton on Saturday afternoon ahead of the sprint. It did for almost everyone else on the planet.
The disqualification from qualifying for his DRS failing scrutineering was a huge blow and it seemed at that stage his 19-point deficit to Verstappen was certain to grow.
Team-mate Bottas did exactly what was needed by leaping ahead of Verstappen off the front row in the sprint to take three points as Hamilton charged from last to fifth in the 24 laps on offer. Stunning!
The five-place grid penalty for changing his ICE put Hamilton back to 10th, yet by laps five, a remarkable start saw the seven-time champion already into third on the road.
A great battle with Sergio Perez threatened to halt his charge, but in the end the Mexican was merely a bump in the road for the Mercedes driver.
On lap 48 Hamilton tried and failed to make his way past Verstappen, who held on somewhat controversially before the winning pass was eventually made 11 laps later.
A remarkable win that may well go down as his greatest drive. This isn't over yet.
Verstappen lays his cards on the table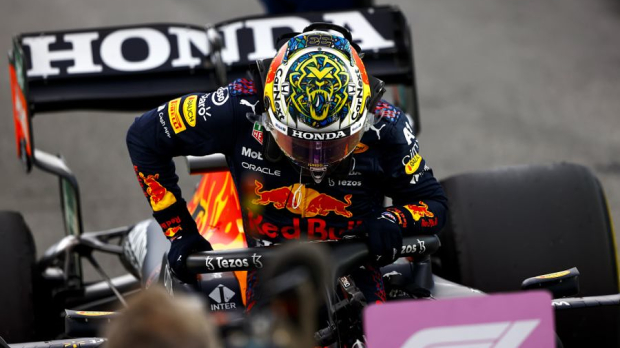 The defence of the lead on lap 48 lay bare to all exactly how Verstappen is approaching the championship run-in.
Both cars ran extremely wide as Verstappen seemed to open up his steering wheel before braking very late into the turn four Descida do Lago.
If Hamilton had failed to take avoiding action, there would have been contact, a phenomenon the Briton can afford less than his rival.
In the end, the defence made no difference to the result, yet it goes to show the elbows are well and truly out for both.
What is clear is that Hamilton is not going to be able to drive around Verstappen in the final three races.
Ferrari crush McLaren as upgrades pay dividends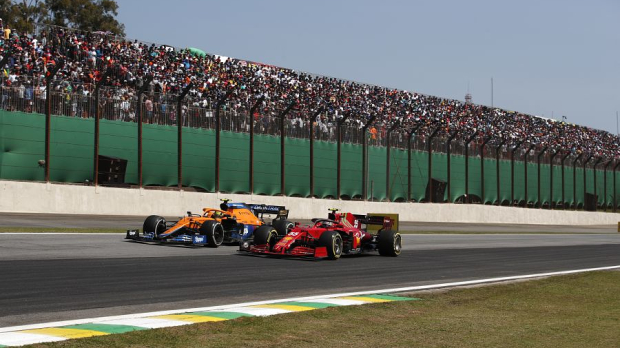 Whatever Ferrari has done to its hybrid system, my goodness has it worked.
What once seemed a tight battle for third between the Scuderia and McLaren has now turned into a rather one-sided affair with the Italian outfit taking a healthy advantage away from Brazil.
The gap is now 31.5 points between the two teams after two races in a row where Ferrari has finished fifth and sixth, with Lando Norris 10th.
Make no bones about it, the black horse is prancing once more. Can wins follow next year?
Alpine and AlphaTauri locked into battle for fifth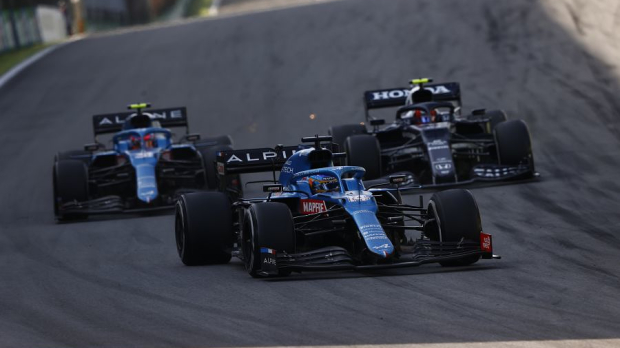 What will it take to separate these two teams? The battle for fifth in the constructors' standings was tied between AlphaTauri and Alpine entering the weekend and after Pierre Gasly finished seventh ahead of both Alpines in eighth and ninth, the two still cannot be separated.
Fernando Alonso made a one-stop strategy work where most other drivers operated on a two-stop plan, whilst Ocon scored points for the first time since Turkey.
Alpine will be distraught if the team misses out on a top-five finish, whilst the team that was formerly Minardi and Toro Rosso will be beside themselves.
If Yuki Tsunoda can find some form in the final three races, the fifth-placed dream could come true in Faenza.
FIA must find consistency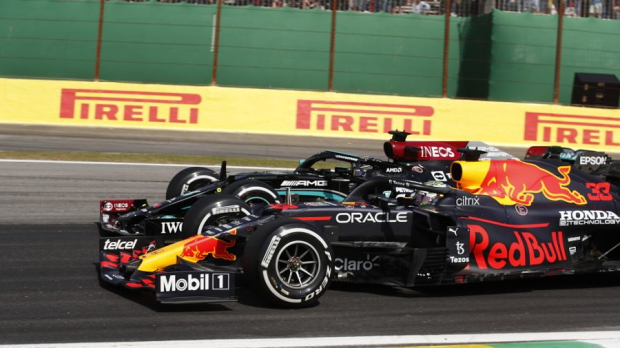 Declaring 'no investigation necessary' on Verstappen's defensive tactics against Hamilton sets a dangerous precedent for the future given previous penalties from this year.
Perez and Norris were penalised for marginal calls in Austria for pushing drivers wide which, at the time, seemed like poor decisions.
Yet, with no gravel present, it is pretty clear you are allowed to run someone 20 metres wide of the apex and get away with it.
This is not good enough from the race stewards.
With a push for new viewers, especially on sprint weekends, how on earth are new fans supposed to understand why some penalties are given and some glaringly obvious decisions are not?
Let's see what happens in the final races of the year and how incidents are dealt with.