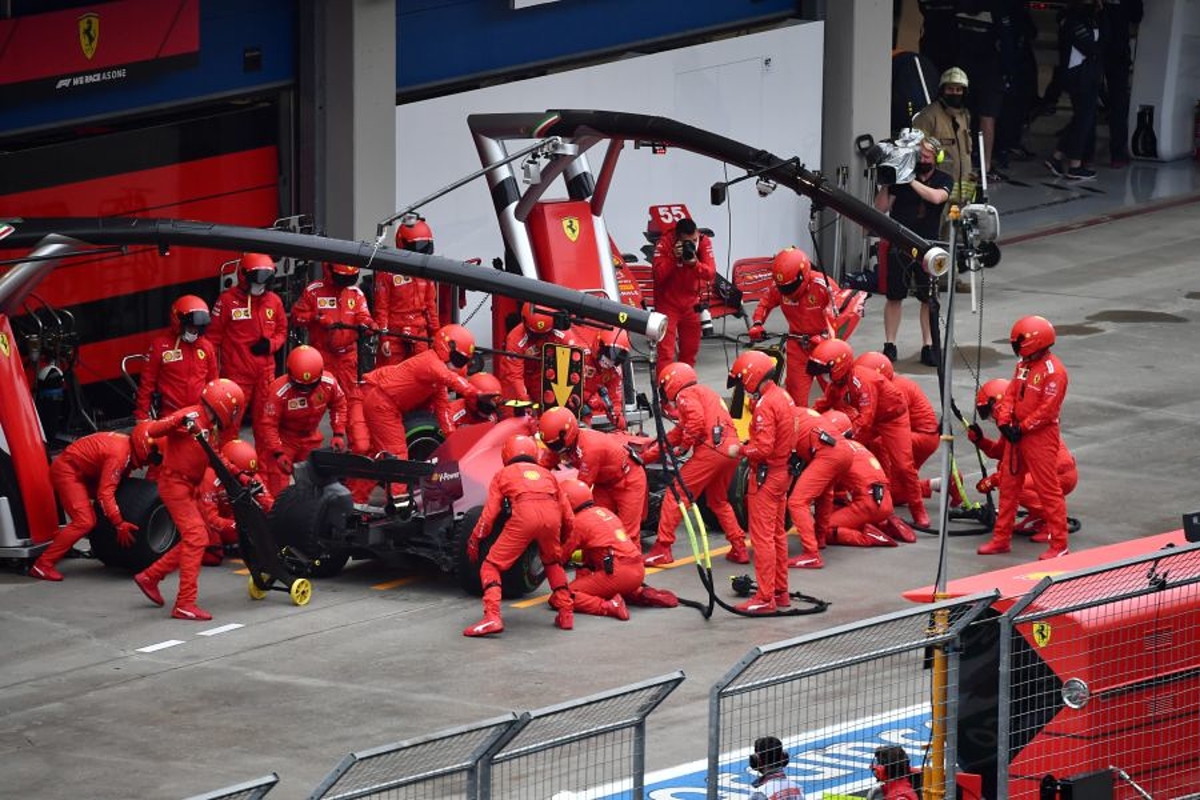 Ferrari reveal cost of latest botched Sainz stop
Ferrari reveal cost of latest botched Sainz stop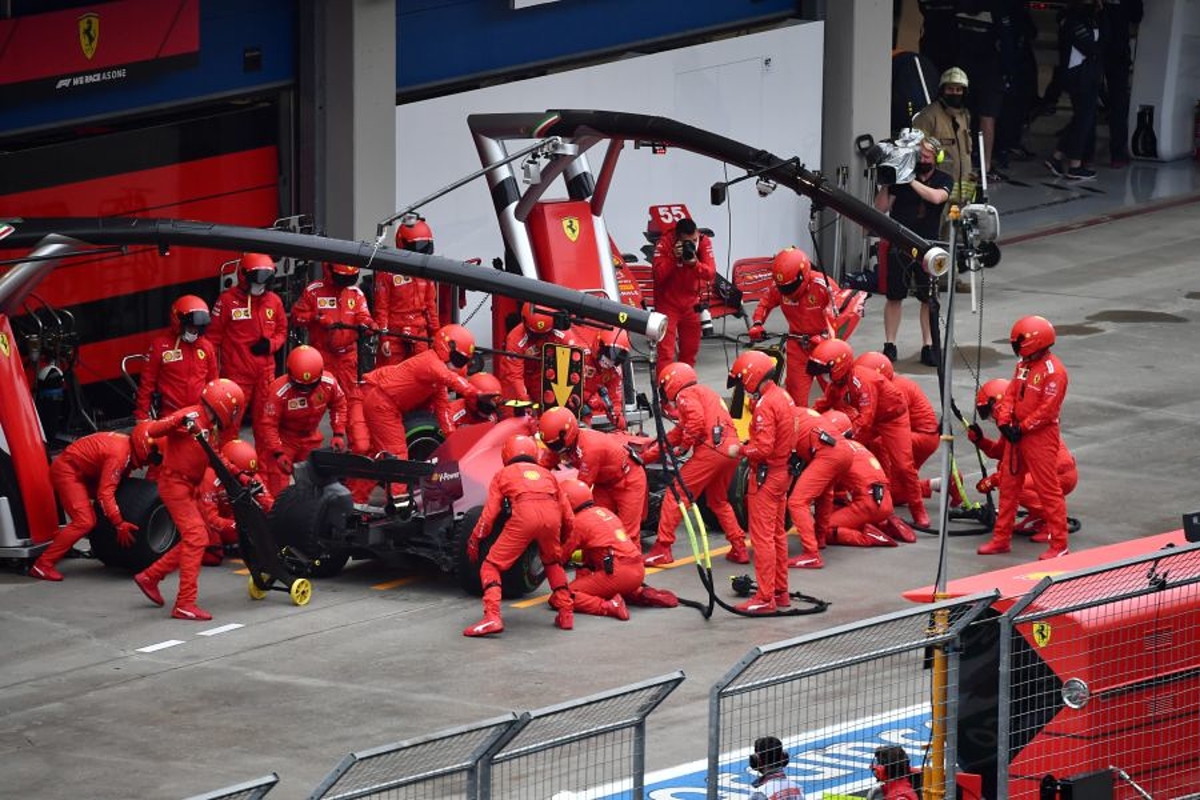 Ferrari team principal Mattia Binotto has lamented as "a shame" the latest pit stop failure that cost Carlos Sainz the prospect of a top-five finish in the United States Grand Prix.
For the second race in succession, Sainz was affected by a tyre change that compromised his him at the Circuit of the Americas where he finished seventh.
During the Turkish Grand Prix, Sainz suffered an 8.1secs stop he feels cost him fifth place; in Austin, his second stop was 5.6s due to a problem with the right-rear wheel, leading to a significant knock-on effect.
With Sainz emerging behind McLaren's Daniel Ricciardo, an attack ended with the duo banging wheels and the Spaniard's Ferrari sustaining minor damage that compromised his performance and dropped him into the clutches of Mercedes' Valtteri Bottas.
Assessing Sainz's race, Binotto said: "On the first stint he had the soft tyres which we had to manage, trying to go as long as we could.
"When [Lando] Norris stopped first, we had to protect the positions. That is why we stopped onto the hard at that time of the race. Then he got a good pace. He was in good shape.
"He tried to overtake Ricciardo on track but he was very fast in the first stint so then it was difficult to attack him on the straight and then overtake him on track.
"That is why we tried an overcut but we made a mistake at the pit stop, losing all the time there. McLaren reacted and kept the position.
"So it is a shame. That pit stop not only cost us the position on Ricciardo but certainly on Bottas at the end of the race."
In contrast, team-mate Charles Leclerc enjoyed a trouble-free drive to fourth.
Suggested to Binotto Leclerc's performance was so good he was anonymous on the broadcast, he replied: "Charles did a great race, no mistakes, driving fast, managing the tyres, finishing 25 seconds ahead of Ricciardo and close to the podium.
"Overall it was a great week for him - a good quali on Saturday and a good race so I'm very happy in that respect. Our pace has improved in the last races and again on Sunday it was proven."