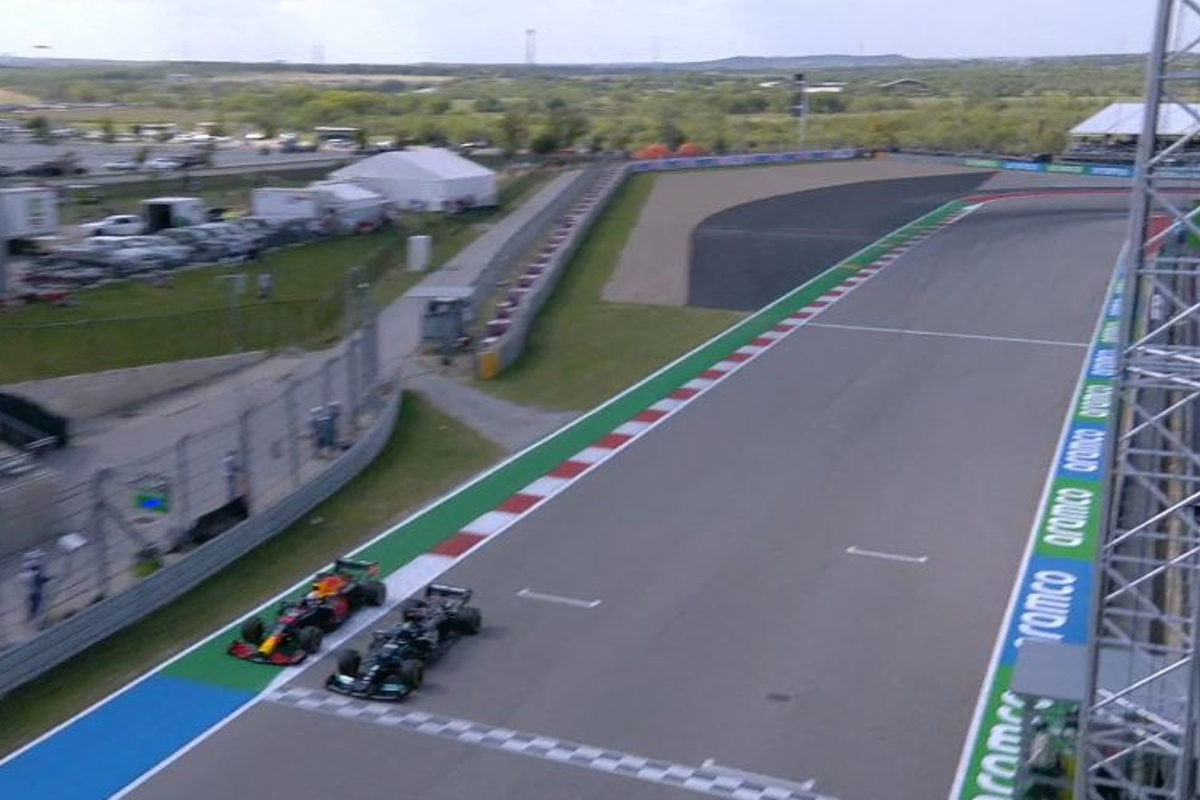 Verstappen 'rattled' and confused by "idiot" Hamilton's 'games'
Verstappen 'rattled' and confused by "idiot" Hamilton's 'games'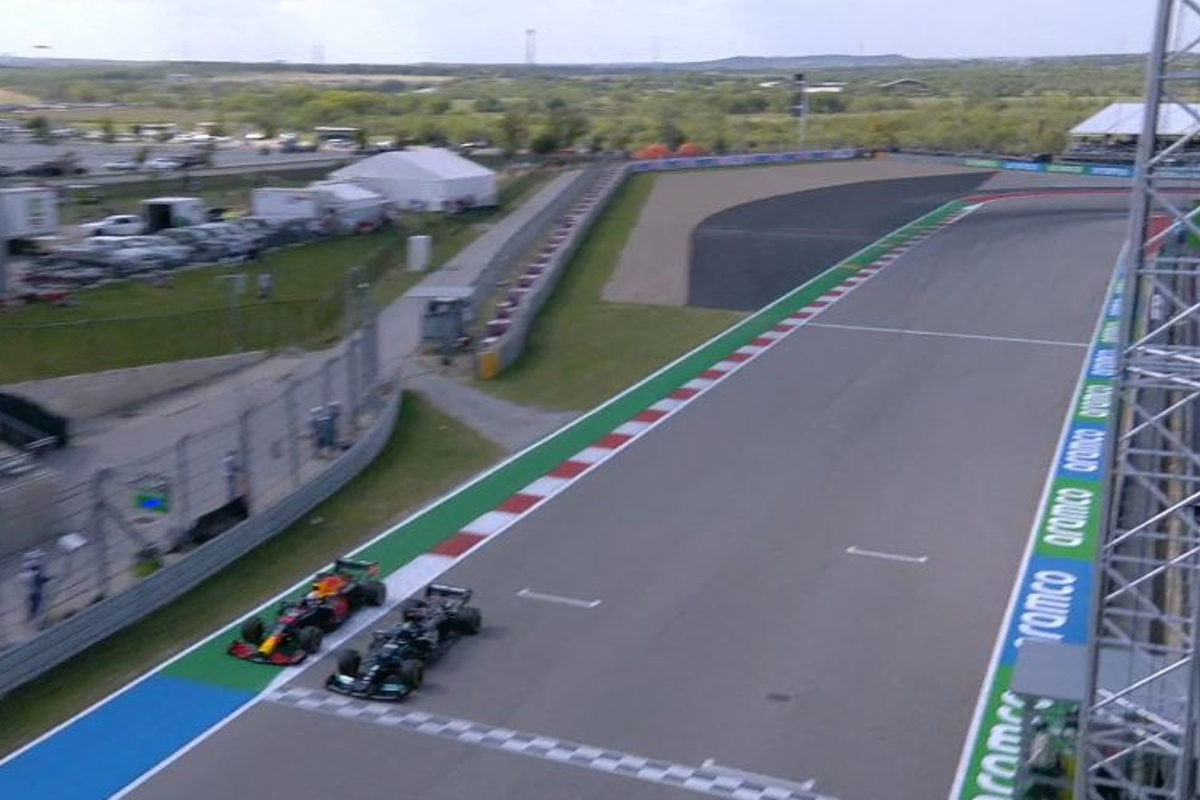 Max Verstappen questioned the actions of Lewis Hamilton after the pair engaged in an unexpected exchange during second practice for the United States Grand Prix.
Verstappen was waiting his turn to start a qualifying simulation midway through FP2 when Lewis Hamilton popped his Mercedes down the inside of the final corner.
The action forced the Red Bull driver off the track at the final corner, scuppering both drivers' laps before they engaged in a wheel-to-wheel duel down the main straight at the Circuit of the Americas.
After Verstappen gave way through the first turn at the top of the hill, he flipped his middle finger as Hamilton disappeared into the distance, describing the seven-time F1 champion as a "stupid idiot".
Assessing the incident, Verstappen said: "I don't know [what he was doing]. We were all lining up to go for our laps so I don't really understand what happened there."
After being caught out by traffic on his later attempts, Verstappen gave up on setting a representative qualifying simulation time on his soft tyres and focused on long runs.
"Just in FP2 on the soft tyre I didn't put the lap together," he added. "Overall, it's not easy out there.
"The track is quite bumpy and to find the right compromise with the car hasn't been the easiest so far but there are a few positive things to look at and we will continue to look at that also overnight."
Hamilton rattles Verstappen
Operating as a pundit for Sky Sports F1, 2009 champion Jenson Button suggested Verstappen's reaction to Hamilton's 'game' showed the Dutchman was rattled.
"They had a slow car in front and you normally take it in turns to start your lap," said Button.
"They're all on new tyres. It's kind of an agreement between the drivers but Lewis jumped down the inside.
"I don't know if that was playing games or what but obviously it did rattle Max a little bit, he was very upset on the radio and there was something on his hands they [Sky] were blurring out there.
"I know what it feels like but it's how you control yourself after that and hopefully the team will sit down with him, get him calm so he can focus on FP3."