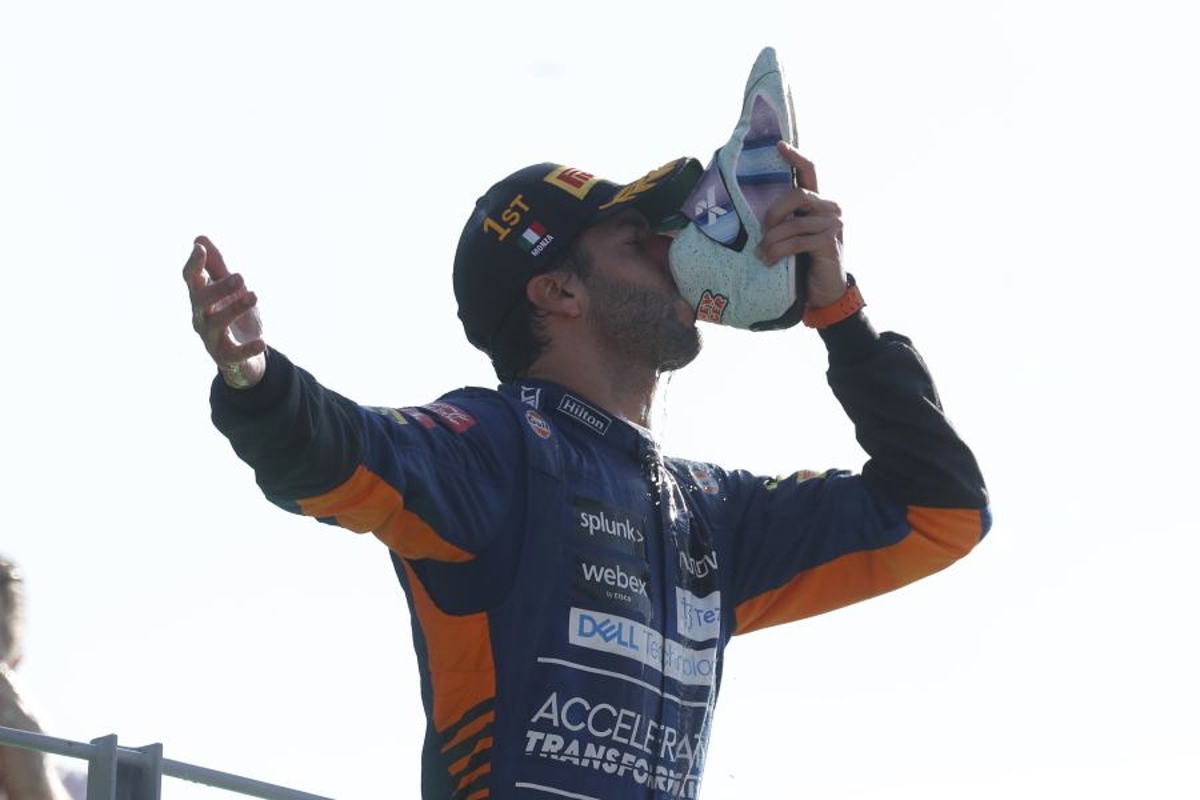 NFL star plans Super Bowl tribute to Ricciardo
NFL star plans Super Bowl tribute to Ricciardo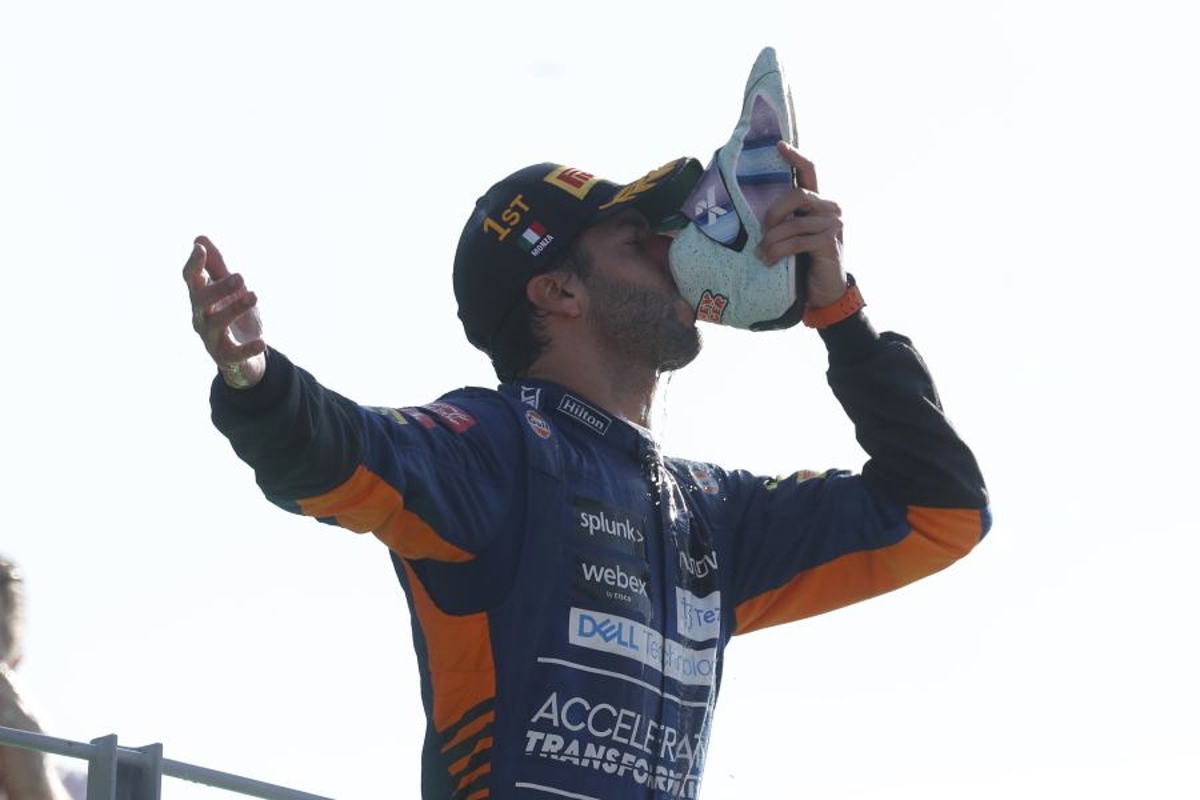 NFL star quarterback Josh Allen has promised to pay tribute to Daniel Ricciardo with a 'shoey' if his Buffalo Bills win the Super Bowl.
Allen and eight-time F1 winner Ricciardo became friends after meeting at the Monaco Grand Prix in 2019 with the Australian known to be a fan of the Bills side.
The McLaren driver's infamous celebration when reaching the podium, where he takes off his racing boot and fills it with champagne to drink out of, has captured the imagination of fans worldwide and usually sees fellow podium finishers partake in the celebration.
Speaking with Ricciardo in an interview with ESPN, asked what it would take to take of a cleat at the end of an NFL match and perform the celebration, Allen replied: "As soon as we are up on that stage, on the podium at the Super Bowl, if we get there I am definitely taking my shoe off and I am doing the whole thing too."
Ricciardo added: "It is crazy how it became something I didn't think it would.
"If it was to end up on the stage at the end of the Super Bowl, I would probably cry, I would cry happy tears."
Ricciardo and Allen discuss similarities in team leadership
Ricciardo joined McLaren at the beginning of the year as the senior head between the two drivers, helping Lando Norris drive the team forward.
The partnership has yielded more positive results for Norris in particular, although Ricciardo sealed the team's first win in nine years at the Italian Grand Prix.
On how he felt he had helped push the team since arriving, Ricciardo replied: "The way you walk into a room has a big impact, a big effect on people. People draw from that and the team, the crew and people around you draw from that.
As a quarterback, Allen is tasked with commanding his team's offence in the NFL in what is akin to a captaincy role.
Noting the similarities between himself and Ricciardo, he said: "I think we are very similar in the way we try to keep things light.
"We are never too serious, even when probably, we should be at times but I think that people want to play with guys who are positive and have energy."