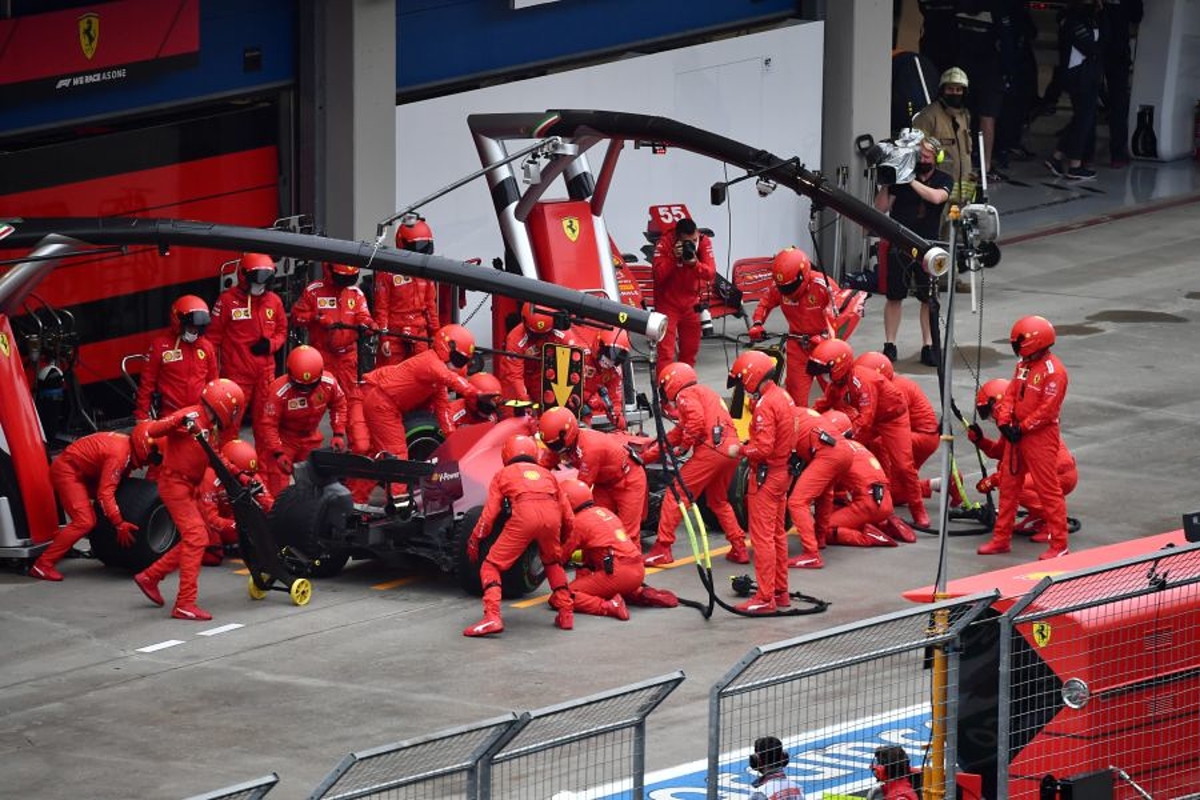 Ferrari blame a computer glitch for Sainz pit delay
Ferrari blame a computer glitch for Sainz pit delay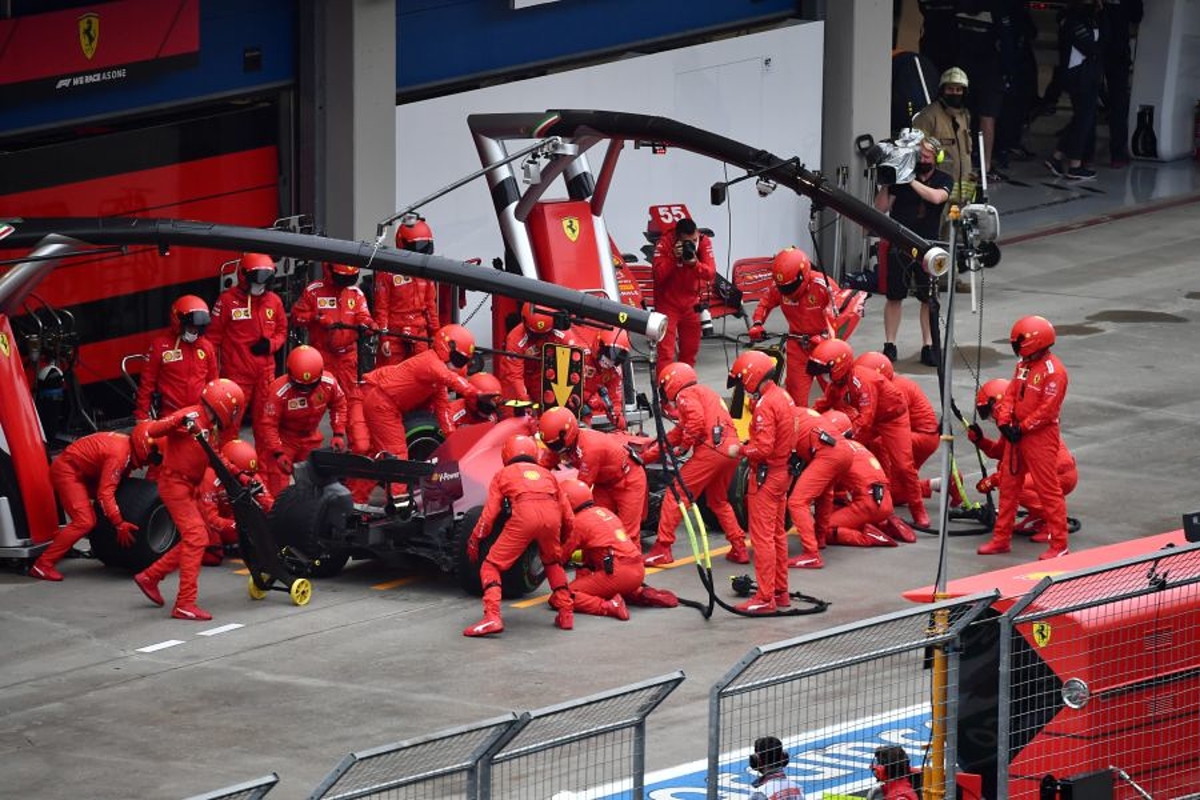 Ferrari team principal Mattia Binotto has revealed a computer signalling issue was behind Carlos Sainz's 8.1-second pit stop in the Turkish Grand Prix.
After taking a completely new power unit, Sainz started the Istanbul race last but fought his way to a P8 finish although his efforts were hindered mid-race by a delay in his stop that cost over five seconds.
The modern high-tech pit stop procedures involve each gun operator pressing a button to send an electronic signal to a central control system, which in turn sends a signal to the jackman informing him it is safe to release the car.
Binotto explained: "The pit stop itself was finished in what was considered a normal time, then the signal for the lights, which has to be a manual signal once the pit stop is completed, was never received by the system.
"So there is something wrong between the manual signal to the system that didn't go perfectly right. That needs to be fully analysed from our side, and it is a shame because we know that it was properly completed."
Sainz "no regrets" after pit stop delay
The team apologised to Sainz over the radio at the end of the race, but the Spaniard said he was still encouraged by the fact he had the pace to score more points had he not suffered the delay.
"I think it is not a day to have regrets or bad feelings," said Sainz. "It has been a very positive day and a day where I managed to go through the field with really good pace and doing some really good overtaking.
"Minimising the damage of the engine penalty was the target, I had a lot of fun during the race, especially the first stint when it was possible to overtake because there was not a clear dry line, that is why I cannot be disappointed.
"You are always left with a feeling of 'what if' with a slow pit stop, especially because it also cost us a lot of race time to be stuck behind Ocon for six or seven laps, but we will forget it quickly and we will understand."