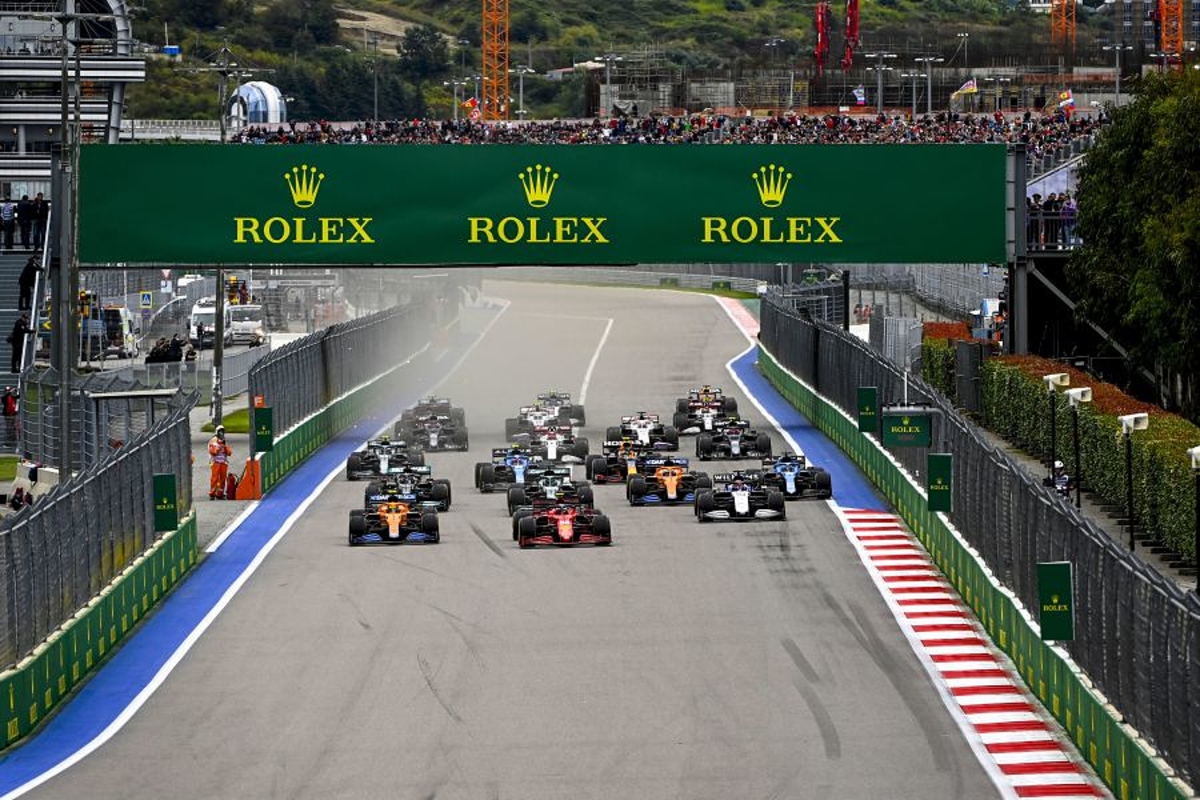 How Verstappen fight affected Hamilton start
How Verstappen fight affected Hamilton start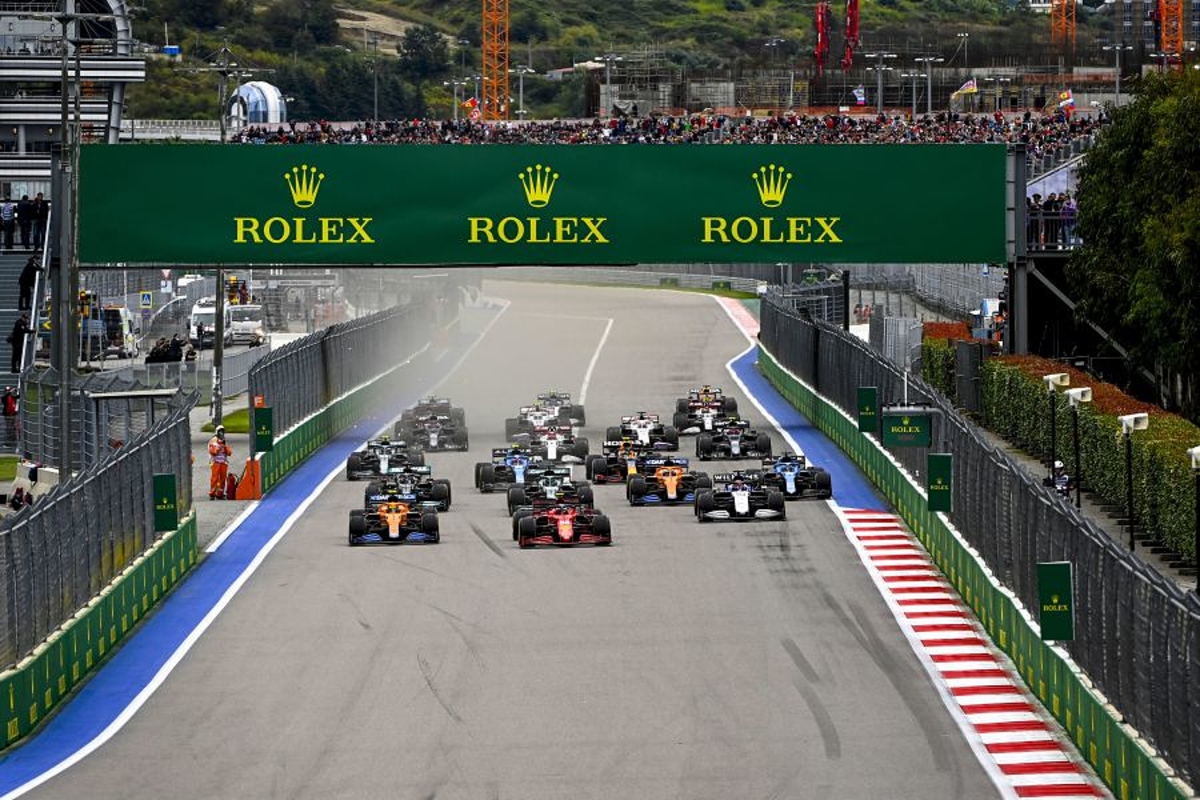 Mercedes technical director Mike Elliott has detailed how Lewis Hamilton's title battle with Max Verstappen influenced his loss of positions at the start of the Russian Grand Prix.
Hamilton started fourth in Sochi with Verstappen at the rear of the field after taking an engine penalty but the Mercedes driver quickly fell to seventh on the opening lap, losing out to Lance Stroll, Daniel Ricciardo and Fernando Alonso.
The championship leader repassed Alonso early on but had to wait for strategy to promote himself up to second, before making the most of intermediate tyres as rain fell late on to emerge victorious for the 100th time in F1.
Explaining why Hamilton lost his positions into turn two, Elliott explained: "If you actually look at it he was on the dirty side of the grid and given that he actually made a really good start.
"He was making his way through the field effectively up until the point where Norris moved across blocking Lewis's path off.
"Norris we think was also derating, so actually Lewis's closing speed was really high, partly because of the tow he had and partly because Norris was derating.
"As is a consequence of that, Lewis had to make a decision: Does he try and fight for that inside line or does he brake and make sure that he is not involved in a first corner incident?
"You've got to bear in mind in Lewis's mind his main protagonist in the championship is right at the back of the grid.
"As a consequence, Lewis has to make a decision in that split second about what is the right thing to do and the right thing for Lewis to do was to make sure that he didn't get tangled up in a first corner incident."