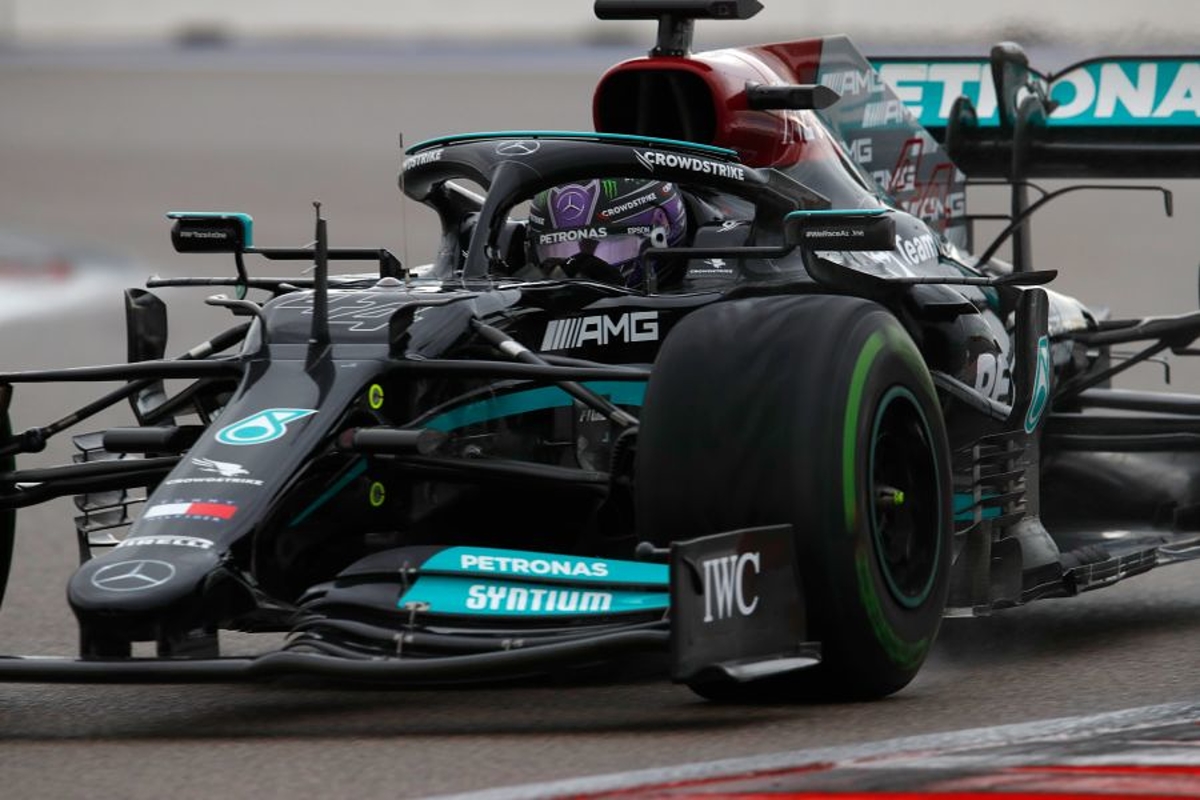 Hamilton could "only have dreamed" to still win in F1 after "magical" 100th triumph
Hamilton could "only have dreamed" to still win in F1 after "magical" 100th triumph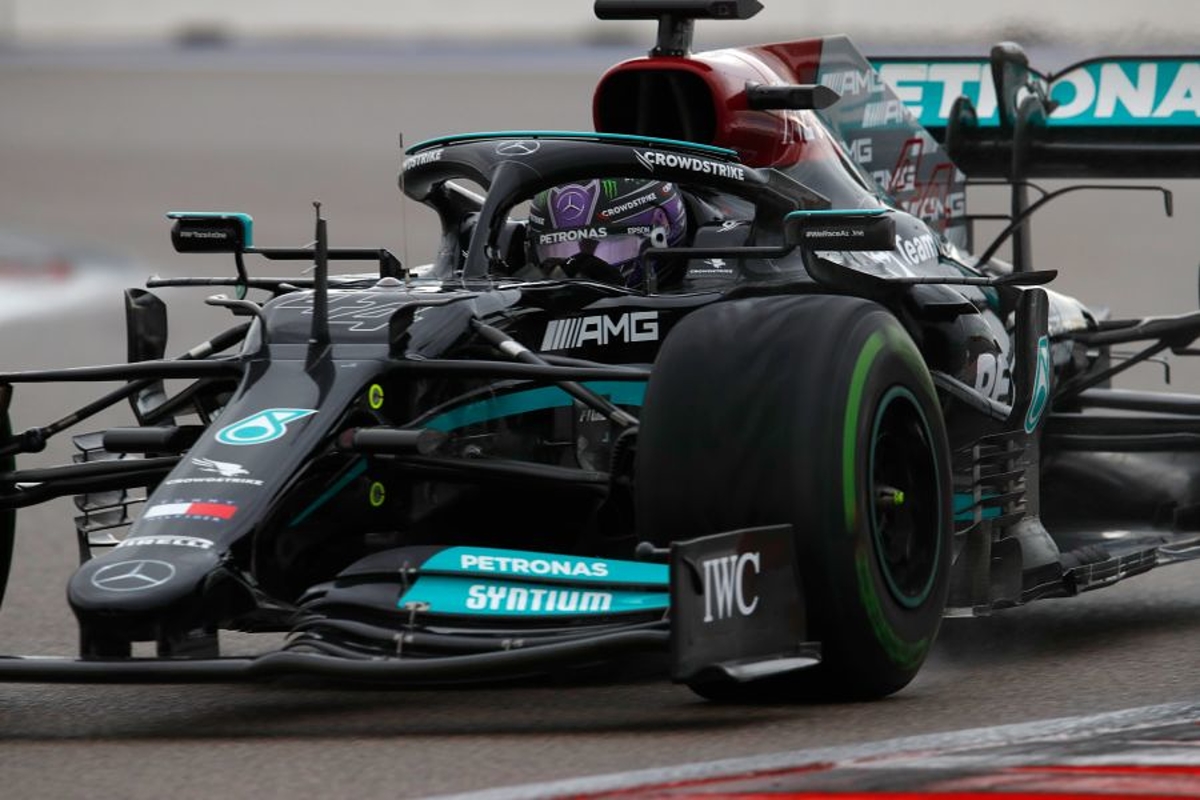 Lewis Hamilton has described his 100th F1 victory as a "magical moment" and said he could only have "dreamed" of still being able to race with "phenomenal" talent in the sport.
The Mercedes driver was helped to the win in Sochi by a brilliant strategy call by his team as rain fell heavily late on and over one half of the circuit, eventually overtaking a sliding Lando Norris to win by almost a minute.
The 36-year-old now leads the drivers' standings by two points from Red Bull rival Max Verstappen in the quest for a record eighth championship .
"I could only ever have dreamed of still being here and having this opportunity to win these races and get to drive against such phenomenal talent this late in my career," said Hamilton.
"Also to continue to building with Mercedes, of which I'm so proud of everything we've done, not only on track but also off. It is just a special moment for everyone that has been a part of it.
"I've had the most incredible team. Back home in my little personal team at Project 44 and then obviously you've got Angela [Cullen, physio], you've got Ellen [Kolby, assistant], you've got Omar my driver, you've got Lloyd, my security.
"Honestly, there are too many to name, but ones that have been with me for 18 years. Just forever grateful to them for their continued support and belief in me."
Hamilton reveals call from dad after "embarrassing" qualifying
Hamilton looked on course to take pole until the track dried during an equally hectic qualifying session, where two mistakes the reigning champion labelled as "embarrassing" saw him finish only fourth.
The British driver has revealed how a chat with father Anthony had helped prepare for the race that he would go on to win.
"Just the same as the first race I had, or the first championship I fought in when I was eight, my dad messaging or calling me," added Hamilton. "He has always been that one reassuring me and continuing to support me.
"There were moments where you didn't even know if it was going to happen. So, I feel incredibly grateful for the amazing support I have had.
"Especially to Team LH. Team LH Russia and all over the world they have been absolutely magical for so long. I couldn't have done it without them."