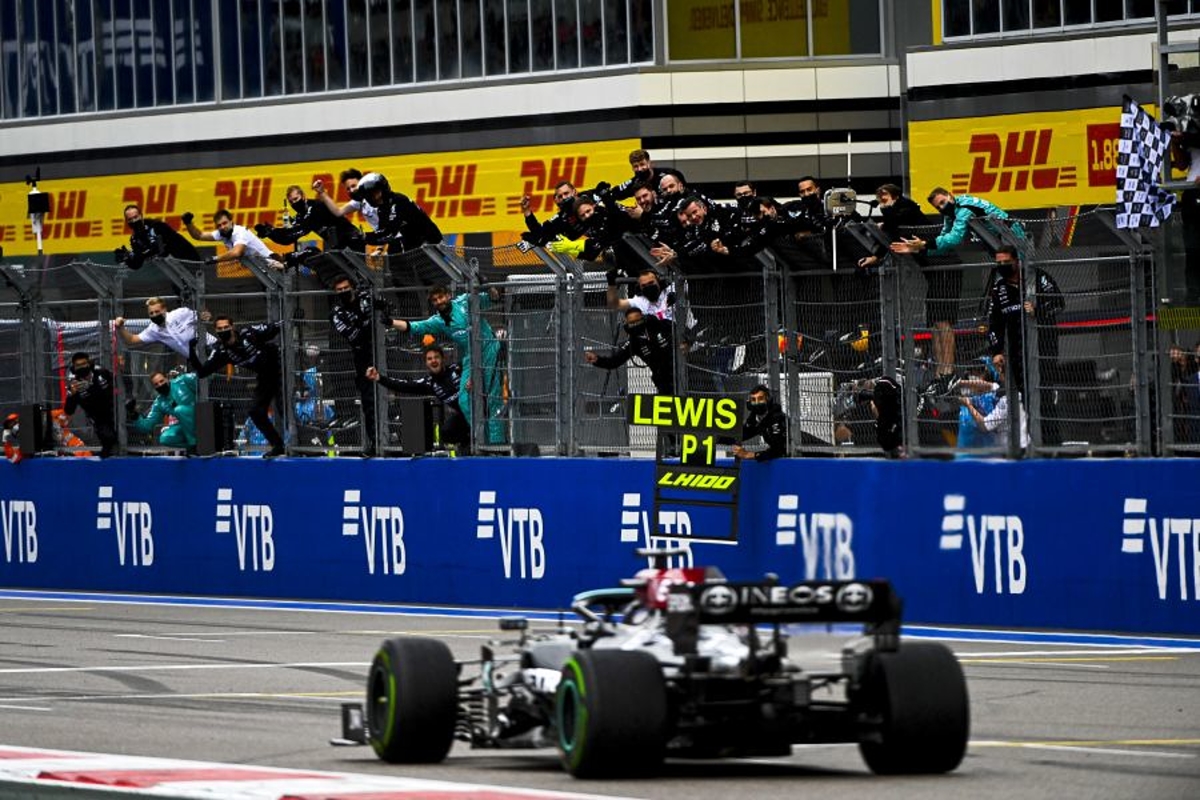 Hamilton - "Embarrassing" to ecstasy to land 100th win
Hamilton - "Embarrassing" to ecstasy to land 100th win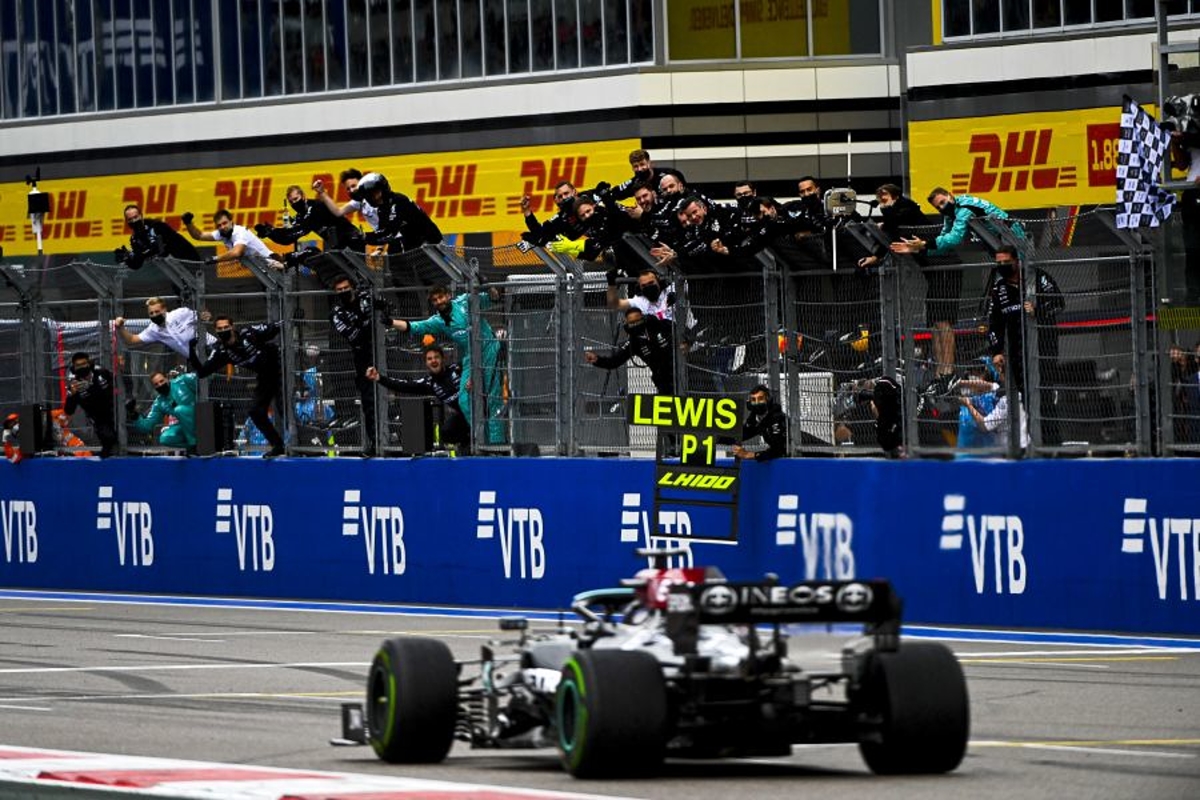 Lewis Hamilton praised his Mercedes team for the vital call to make a late switch to intermediate tyres that ultimately secured the British driver his 100th win in F1 at the Russian Grand Prix.
Seven-time champion Hamilton looked certain to finish second behind Lando Norris, who looked assured out in front for McLaren in the search for his first race win.
But drama came when rain arrived through the middle sector in the dying stages of the race, with Hamilton pitting just five laps from the end despite arguing the track was too dry for intermediates.
Whilst the engineers persuaded Hamilton to pit after looking at the weather radar, Norris stayed out and fell down the order on slicks to allow Mercedes to continue its 100 per cent record at Sochi with an eighth successive victory.
"It has taken a long time just to get to 100 and I wasn't even sure whether or not it would come," said Hamilton.
"Lando did such an amazing job, he had incredible pace. He is doing such a great job for McLaren and it was very bittersweet to see my old team ahead.
"They are doing so well, they won the last race and doing fantastic and obviously powered by Mercedes. It is good to see them united again.
"Obviously, the team made a great call at the end. I didn't want to let Lando go and of course, I didn't know what the weather was doing.
"But I am incredibly grateful to all these men and women here and back at the factory. Wow! 100!"
The victory came off the back of a day Hamilton had described as "embarrassing" after two mistakes in qualifying saw him squander pole position.
"Got into bed last night not the happiest with the job I did yesterday," he added. "I watched the replay over and over again and they were subtle, subtle mistakes but obviously not ideal.
"I was so determined when I came in this morning. I had a bit of pain in my neck but Angela [Cullen, physiotherapist] worked on it, she has been fantastic the last couple of weeks. I couldn't have done it without her."
Verstappen achieves "dream" result
Hamilton's victory saw him snatch back the title lead by two points from title rival Max Verstappen, who used strategy in the rain to steal second place and limit the damage.
"I was just determined to do the best job I could," continued Hamilton. "It was tough.
"I lost a lot of ground at the start, just trying to stay out of trouble. Obviously, Max must have done a really great job to come up to second from last. We have our work cut out.
"I am not sure... it would have been tough to get past Lando. He had great pace, he did the fastest lap so it would have been tough to have got past unless we caught traffic or something, or he made a mistake, which he has not been doing at all.
"Then the rain came and it was very opportunistic and the team did an amazing job, so a big big thank you to them.
"Otherwise, there is nothing I can do about who is behind me. That is a dream result for Max. I am grateful for the points."