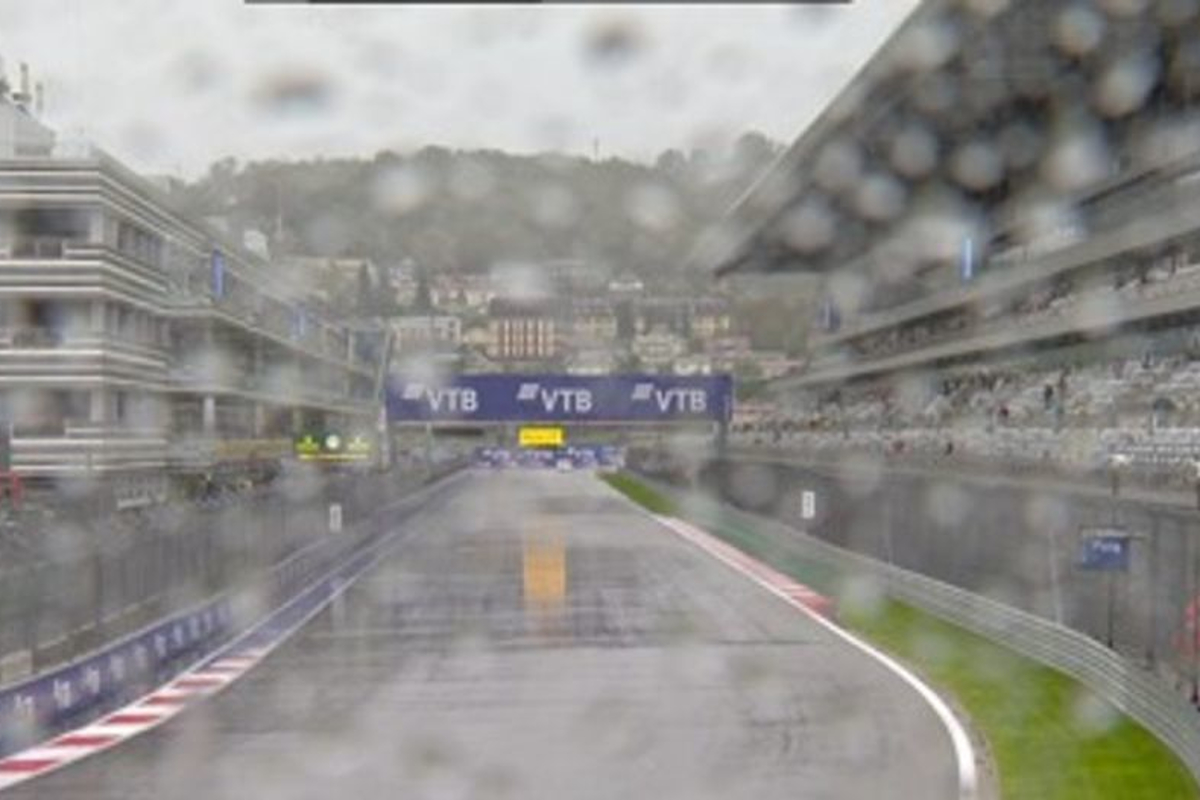 Hamilton skips down a drenched pit lane - F1 teams react to Sochi rain
Hamilton skips down a drenched pit lane - F1 teams react to Sochi rain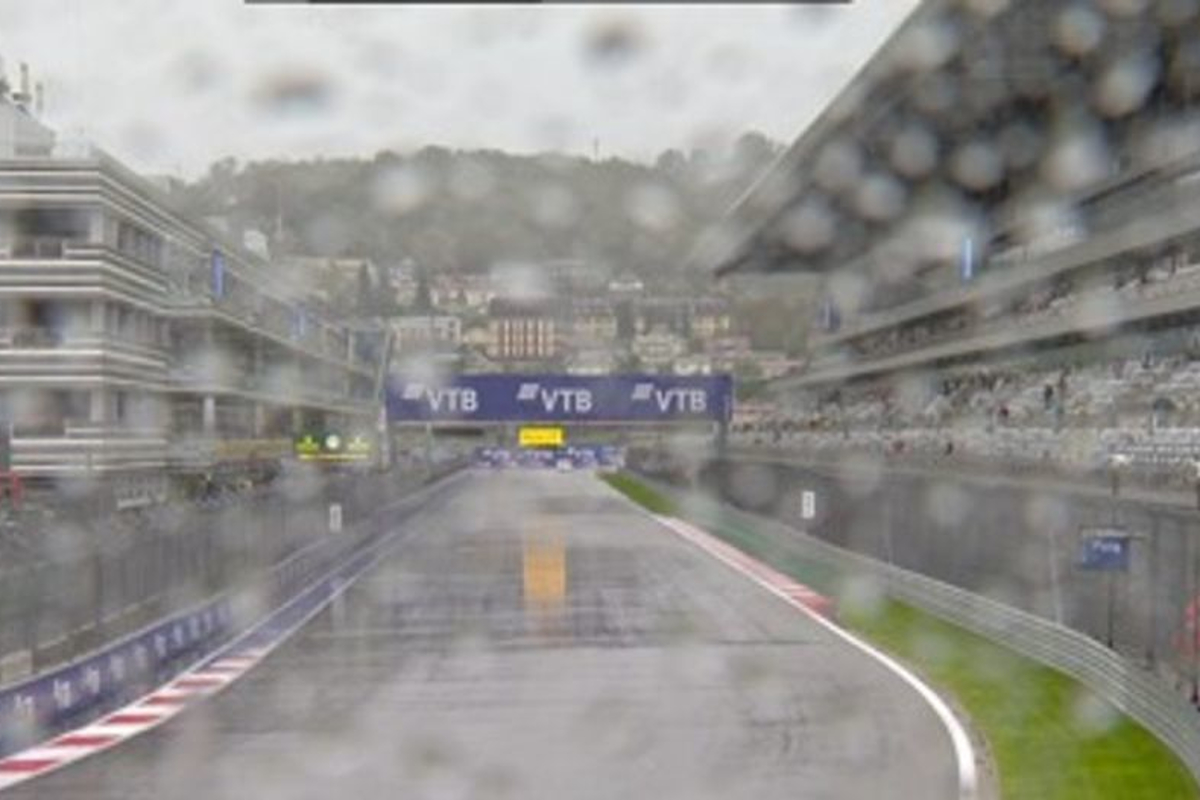 Heavy rainfall has hit the Sochi Autodrom leading to disruption to the day's schedule.
F2 initially postponed the first of its two sprint races but that event will now take place at 16.45 local time [14.45BST].
There will be no sprint race two, with the feature race set for 11.20 local time on Sunday, with the starting grid determined by Friday qualifying.
At present, F1 is hoping to run qualifying at its scheduled time of 3pm local [1pm BST] but the vagaries of the weather mean it is in doubt.
FIA race director Michael Masi explained: "The intensity of the rain has started increasing with some thunder already joining us.
"But effectively the procedure for today will be that we will aim to start all sessions, get everything ready from an operational perspective and then judge the conditions at the time.
"What we have seen from a forecast side is that we will have this level of rain until around 1:30-2pm local time and then it decreasing in the afternoon."
In the meantime, the teams have been amusing themselves on social media, including Mercedes posting a clip of seven-time champion Lewis Hamilton skipping down a drenched pitlane, umbrella in hand. [see below]
This page will be updated throughout the day with reactions from Russia via social media.
Just a 7x @F1 Champ skipping down the pit lane. 🥰 pic.twitter.com/1VD4W62Dr1

— Mercedes-AMG PETRONAS F1 Team (@MercedesAMGF1) September 25, 2021
Is the rain bad, Pietro? #HaasF1 #RussianGP pic.twitter.com/dYyMtwhNHe

— Haas F1 Team (@HaasF1Team) September 25, 2021
WHOA! ⚡️#RussianGP #F2 pic.twitter.com/99MIhEcyj5

— Formula 2 (@Formula2) September 25, 2021
Yeah. We're gonna need these. 🌧️ pic.twitter.com/RP4wcxFJIf

— Mercedes-AMG PETRONAS F1 Team (@MercedesAMGF1) September 25, 2021
Live scenes of the boys arriving to track this morning 🛶 Looks legit... 😉 pic.twitter.com/ahzRa7uH1a

— Red Bull Racing Honda (@redbullracing) September 25, 2021
#FP3 is coming your way soon... maybe.

For now, feast your eyes on this. 😍 #RussianGP #F1 pic.twitter.com/kfSkKkNrEp

— Aston Martin Cognizant F1 Team (@AstonMartinF1) September 25, 2021
you can choose the colour of the flamingo 🦩 pic.twitter.com/zv77qHld6Y

— Alfa Romeo Racing ORLEN (@alfaromeoracing) September 25, 2021
When FP3 is cancelled but you've got coffee. ☕️😁 pic.twitter.com/86bbODc3qY

— Mercedes-AMG PETRONAS F1 Team (@MercedesAMGF1) September 25, 2021
Stewards' hearing required on the UNO table in the garage... 😳😂#RussianGP pic.twitter.com/PKXIrfrgn5

— McLaren (@McLarenF1) September 25, 2021
Lunch is served 🍽 More Chestappen content on the menu 🐟 pic.twitter.com/M057BvnyAG

— Red Bull Racing Honda (@redbullracing) September 25, 2021
"Yeah, so I walked through a puddle this deep to get into the track today!"#HaasF1 #RussianGP pic.twitter.com/1EegZWXUwV

— Haas F1 Team (@HaasF1Team) September 25, 2021
Mini-Vantage reporting for duty. 💚 pic.twitter.com/evcnqCAW1i

— Aston Martin Cognizant F1 Team (@AstonMartinF1) September 25, 2021