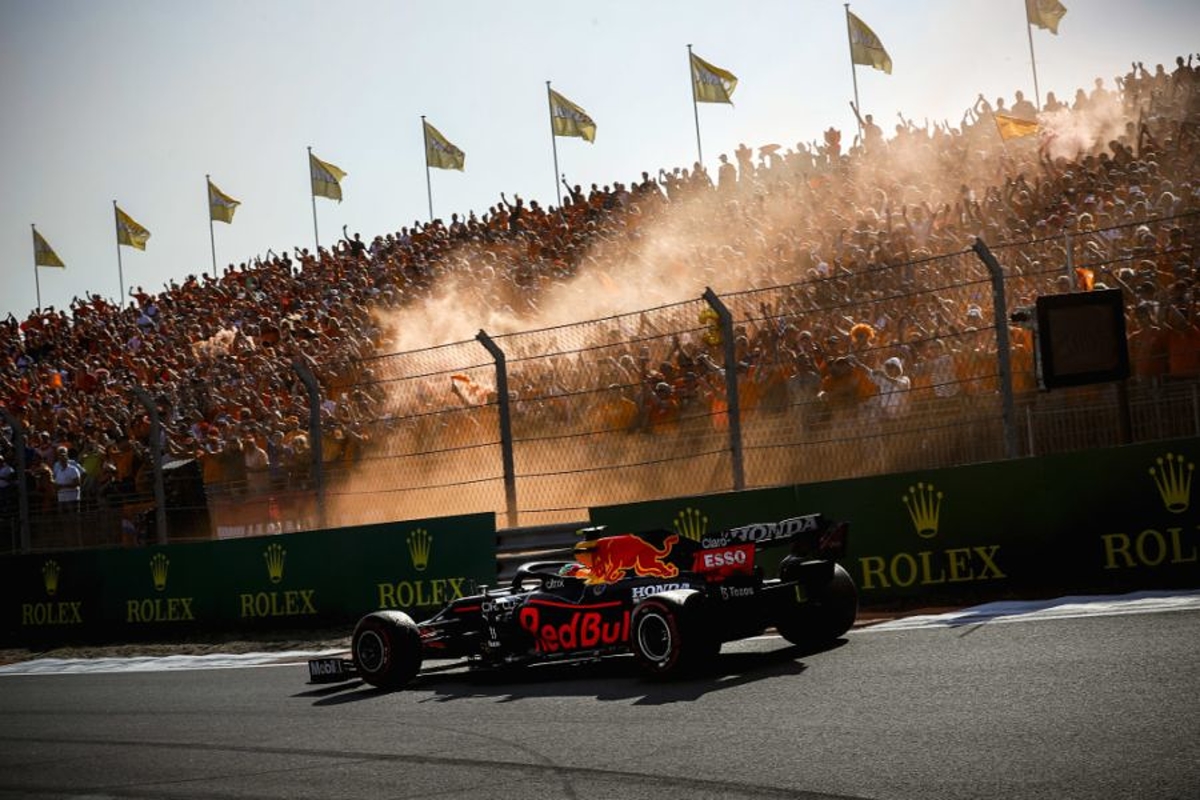 Red Bull reveal Verstappen "oblivious" to Zandvoort's 'nightclub mayhem'
Red Bull reveal Verstappen "oblivious" to Zandvoort's 'nightclub mayhem'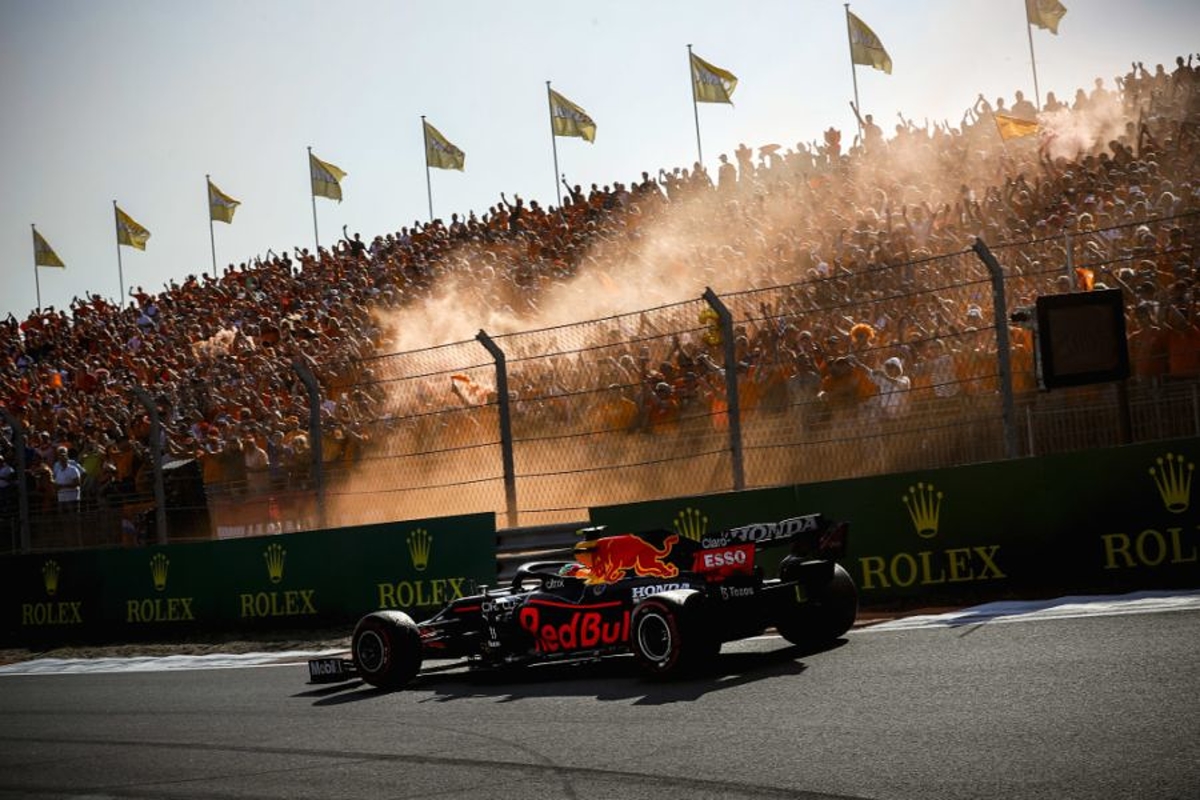 Red Bull team principal Christian Horner has praised Max Verstappen's focus for coping with the "mayhem" that surrounded his home grand prix at Zandvoort.
Around 70,000 fans packed out the circuit each day of the weekend and created a non-stop festival atmosphere consisting of what appeared to be exclusively Verstappen supporters.
When the home hero crossed the line for victory ahead of Mercedes' Lewis Hamilton, it sparked scenes of euphoria as the flares and fireworks began.
Through it all, Verstappen maintained a calm, level-headed approach belying his 23 years of age and earning plaudits from Horner.
"The atmosphere here has been outstanding," said Horner. "In my entire career, I have never heard so much support for a driver. It has been like being in a nightclub for three days.
"The way Max has handled the pressure, we have seen with other drivers at home races, sometimes that can get to them, but the intensity and noise here have been insane.
"The way he has dealt with that, he has focused on his job, and the way the team has dealt with that, I am very proud of."
Red Bull and Verstappen focused as the Netherlands partied
Asked if there was ever a sense the occasion was too much for him, Horner replied: "Not at all.
"Max was remarkable this weekend because all this noise, the whole town when you drove through the town to get to the circuit, every house has got Verstappen flags.
"There is so much support for him, and I have never seen a nation get behind a driver in this manner.
"From the moment we arrived, the music has been going, the intensity, and the one person that hasn't felt it has been Max.
"He has been focused on his own job and gone about his business in exactly the same way as he has at other races.
"He almost seemed oblivious as to what was happening on the other side of the fence with the mayhem and the partying that was ensuing.
"The noise on the grid, I have never heard anything like it. He did incredibly well, with the team as well because it was a huge distraction for the team this weekend. We kept our focus and did a phenomenal job."