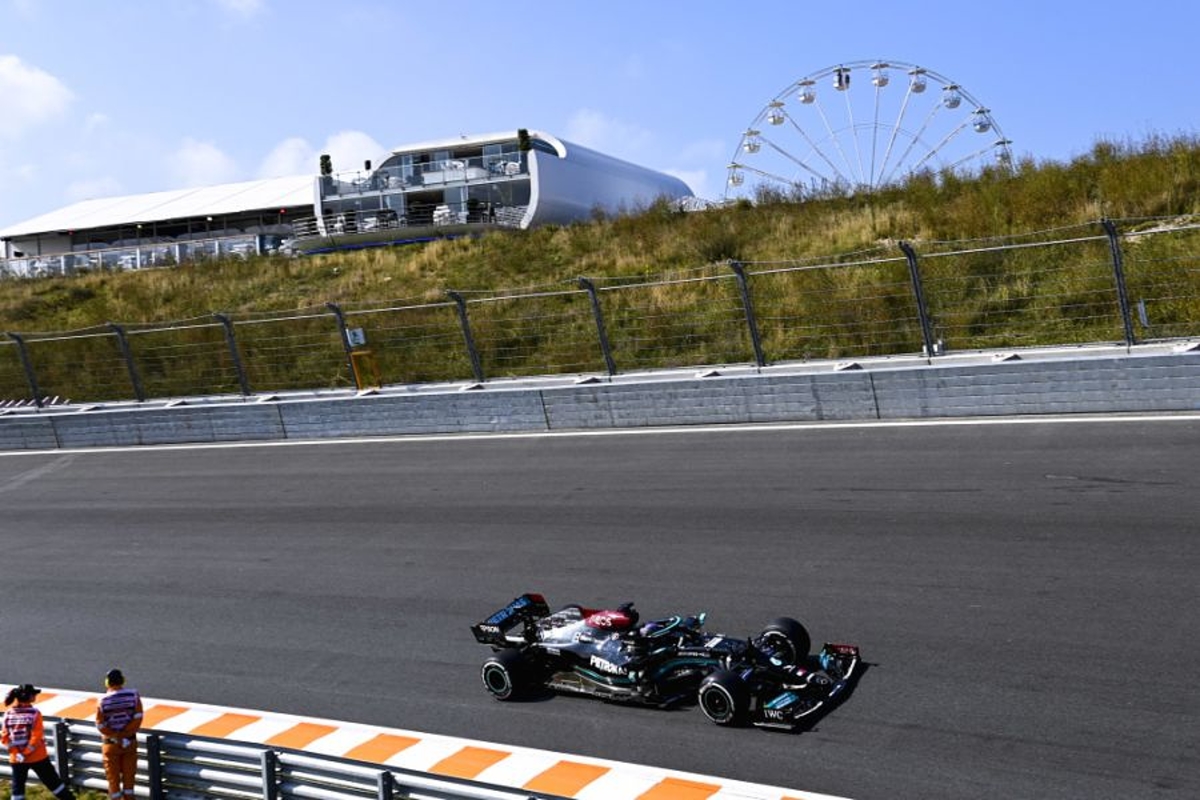 Wolff hails Zandvoort a "blueprint" track that makes you "pee in your pants"
Wolff hails Zandvoort a "blueprint" track that makes you "pee in your pants"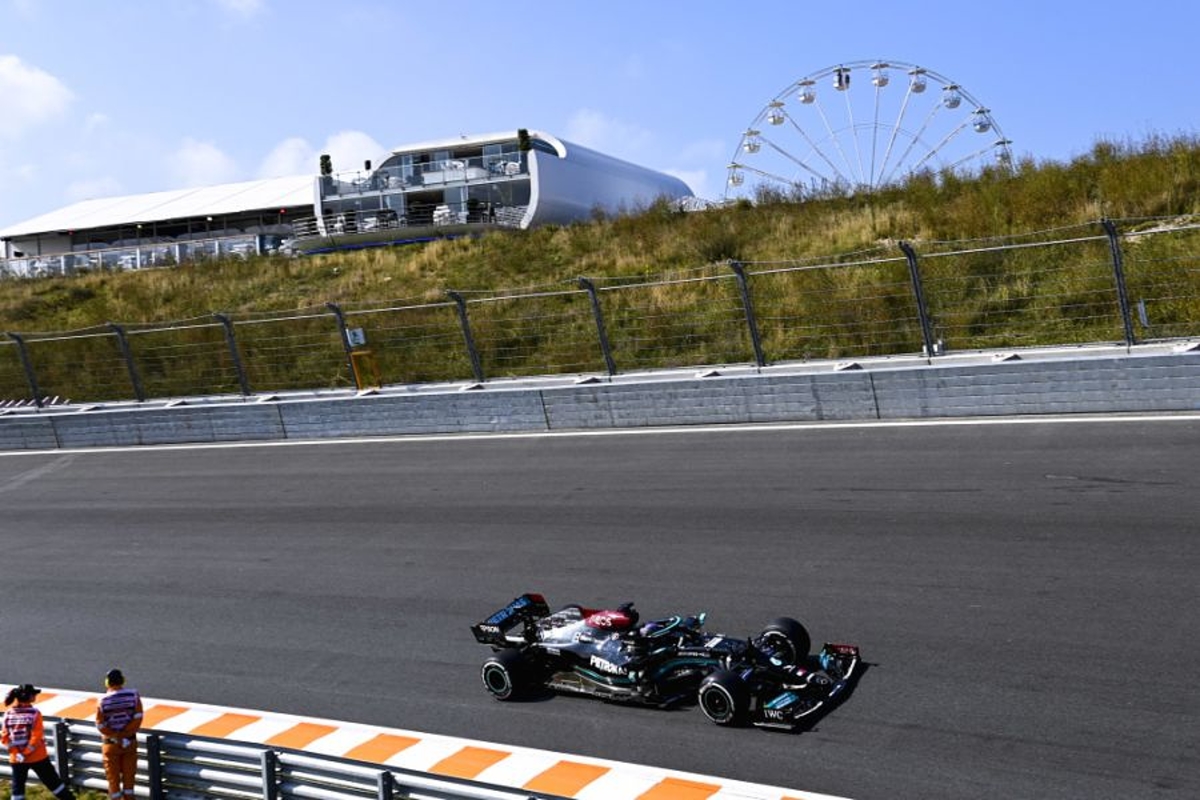 Mercedes team principal Toto Wolff has proclaimed Zandvoort as a blueprint design for future tracks, claiming the onboard footage makes you "pee in your pants".
The Dutch Grand Prix circuit has so far been hailed for its re-design since it was last used in F1 in 1985 given its high-speed nature, the banked corners and true penalties for mistakes, as has been seen with six red flags across the past two days.
Whilst the racing may yet leave a lot to be desired as the belief is it will prove almost impossible to overtake, the track is in stark contrast to many modern venues that are flat, sterile and possess huge swathes of run-off areas.
But waxing lyrical about what he has seen so far, Wolff said: "Speaking to Lewis and Valtteri, they say it's a proper track.
"You need to build up because it's challenging, it's fast, mistakes are being penalised, as they should, nobody is talking about track limits, and isn't that wonderful.
"I think it's a blueprint for all the new tracks that come up to look at the classical tracks. They can still race, and we are still reaching the same safety standards as all the new tracks.
"So let's look at all these fantastic venues and take the best out of them, and when you look at the onboards you pee in your pants."
Hamilton and Verstappen know what counts
For Sunday's race, Lewis Hamilton and Max Verstappen line up alongside one another on the front row for the first time since the British Grand Prix which resulted in a first-lap collision and 150mph shunt into a barrier for the Red Bull driver.
Despite the tantalising prospect of another wheel-to-wheel battle, Wolff said: "I think the two protagonists will start side by side more often this season, and I don't think we can really assume it will always end up in an incident.
"They are both among the best ones and they know that every win counts and they will do it fair and square but hard.
"In a way, we need to stop referring to the Silverstone incident because we are going to do this another five times this year when they are side by side.
"We don't need to refer back to him [Hamilton] on how to drive or what is at stake because he knows best."