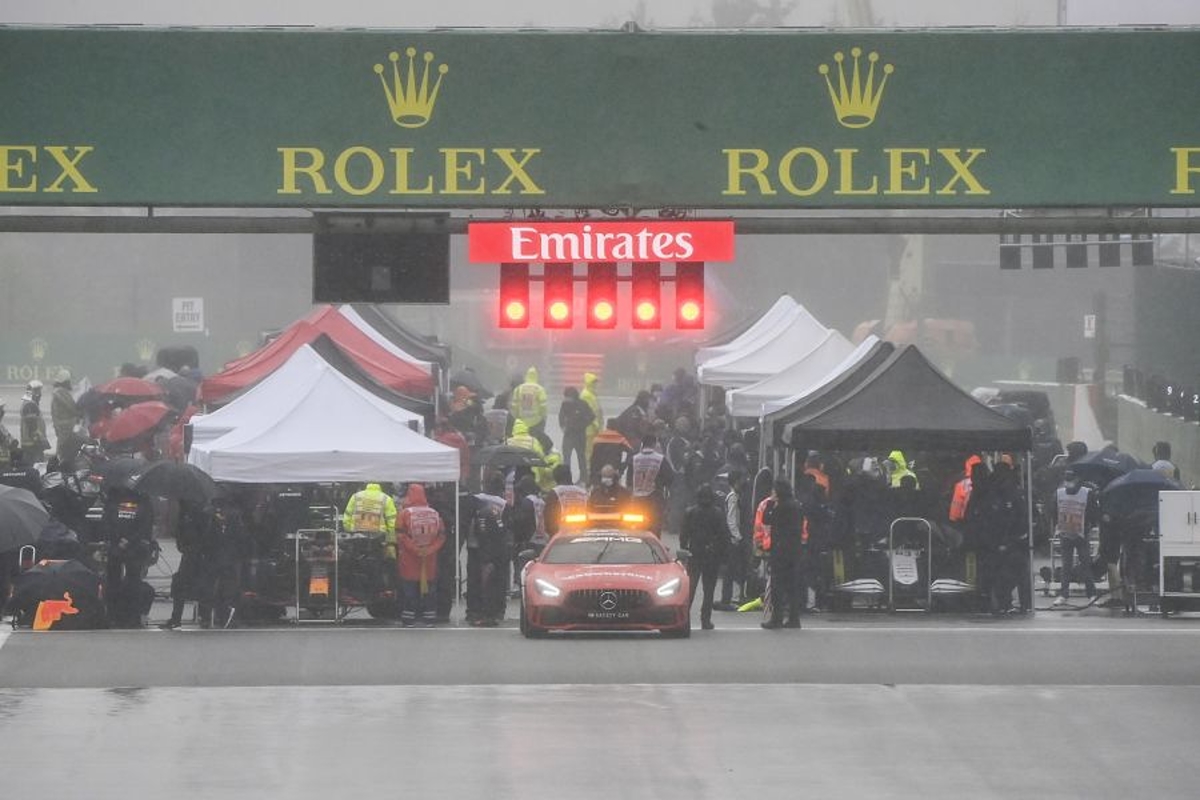 FIA 10-minute warning "just on the limit" in Belgium - Mercedes
FIA 10-minute warning "just on the limit" in Belgium - Mercedes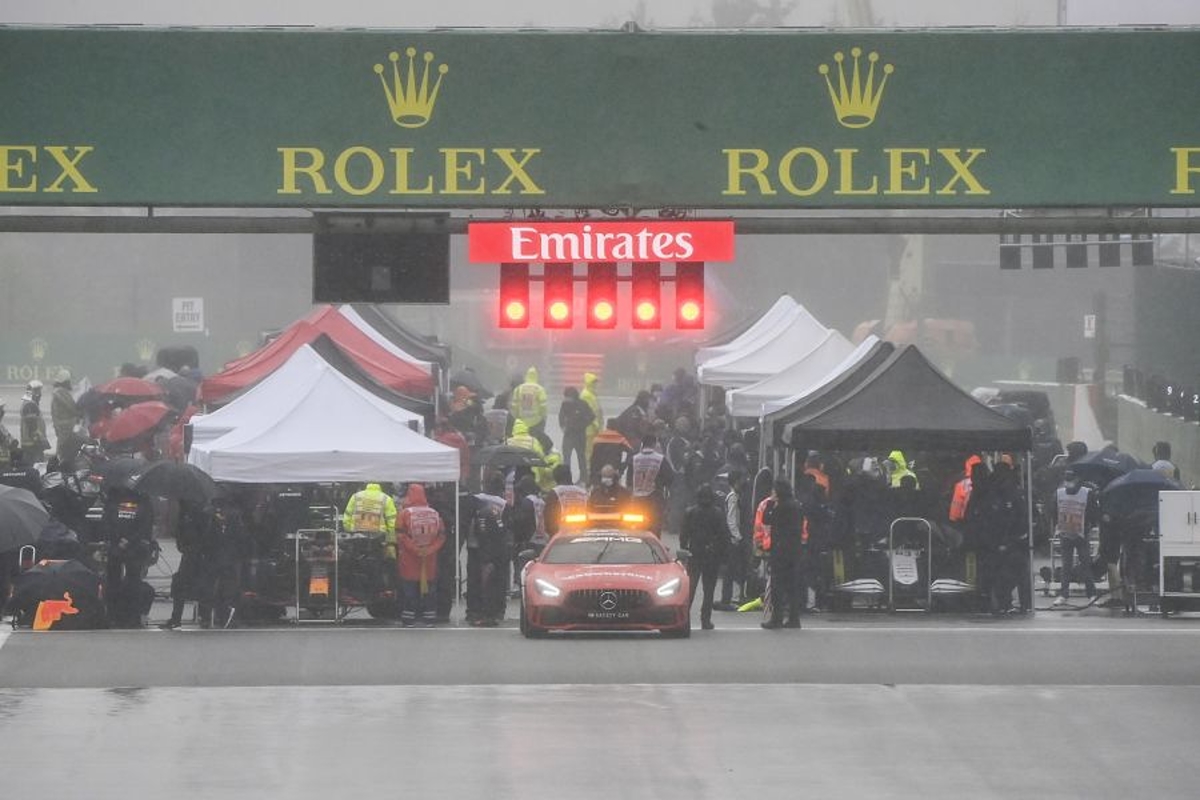 Mercedes chief strategist James Vowles has revealed the FIA time notifications during the rain delay at the Belgian Grand Prix were "just on the limit" to the window needed for preparation.
Teams were left waiting for 25 minutes ahead of the first attempt of a start at Spa last weekend with updates given every five minutes until the formation lap.
At the end of the three-hour suspension ahead of the two 'racing' laps completed behind the safety car, teams were given a 10-minute warning to be prepared.
Asked how the team spent the delay, Vowles said: "It is an interesting question because it developed quite organically across that period.
"For the first delayed start we were only given 5 minutes' worth of warning and 5 minutes warning means that we simply have to remain exactly in position as we would normally.
"The tyres have to be bolted to the car, the driver has to be in the car and all of us have to be prepared for the fact the race can get going and 5 minutes is barely enough time to get everything in order.
"Once the delay goes up to 10 minutes, it might feel as though that provides us enough time but it isn't. The wheels still have to be bolted to the car and ready to go.
"The gazebos and all of the coverings that you saw on the track have to be moved out of the way at around about seven minutes to go.
"What it actually means is that every time when you saw it happening, we just got the notification as we were clearing off the grid and had to put everything back in place again.
"So, ten minutes was just on the limit to the window where really everyone had to remain prepared."
Mechanics used heat guns to dry feet
Persistent rain led to a result being declared after two laps with most of the action being provided by mechanics moving gazebos to and from cars in anticipation of potential racing.
"Once the sessions kept getting delayed more and more and we were given a higher time scale we were able to let some of the guys go and warm-up, for example," added Vowles.
"I remember some using some of the heat guns in order to dry off their shoes because it was quite wet out there.
"In the case of ourselves, we stayed predominantly on the pit wall for certainly the first few hours, then migrated to the truck when we knew we had a half an hour window.
"Lewis was in there, Valtteri was in there and Toto was in there as well and we were able to have just a short catch-up and brief over what could happen going forward, review together the regulations to understand what was going to happen with the weather forecast and just really align the team again without being outside in the cold."