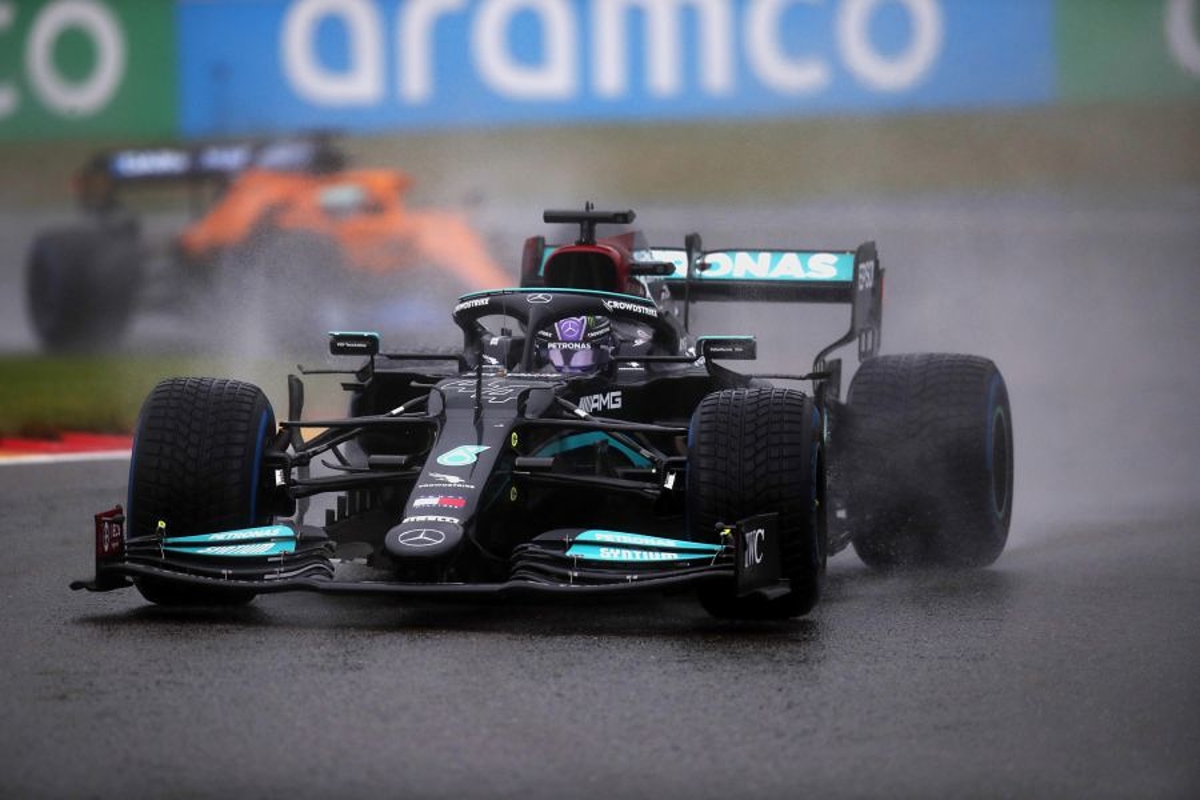 Hamilton critical of money-driven "bad choice" from F1 at Belgian GP "disaster"
Hamilton critical of money-driven "bad choice" from F1 at Belgian GP "disaster"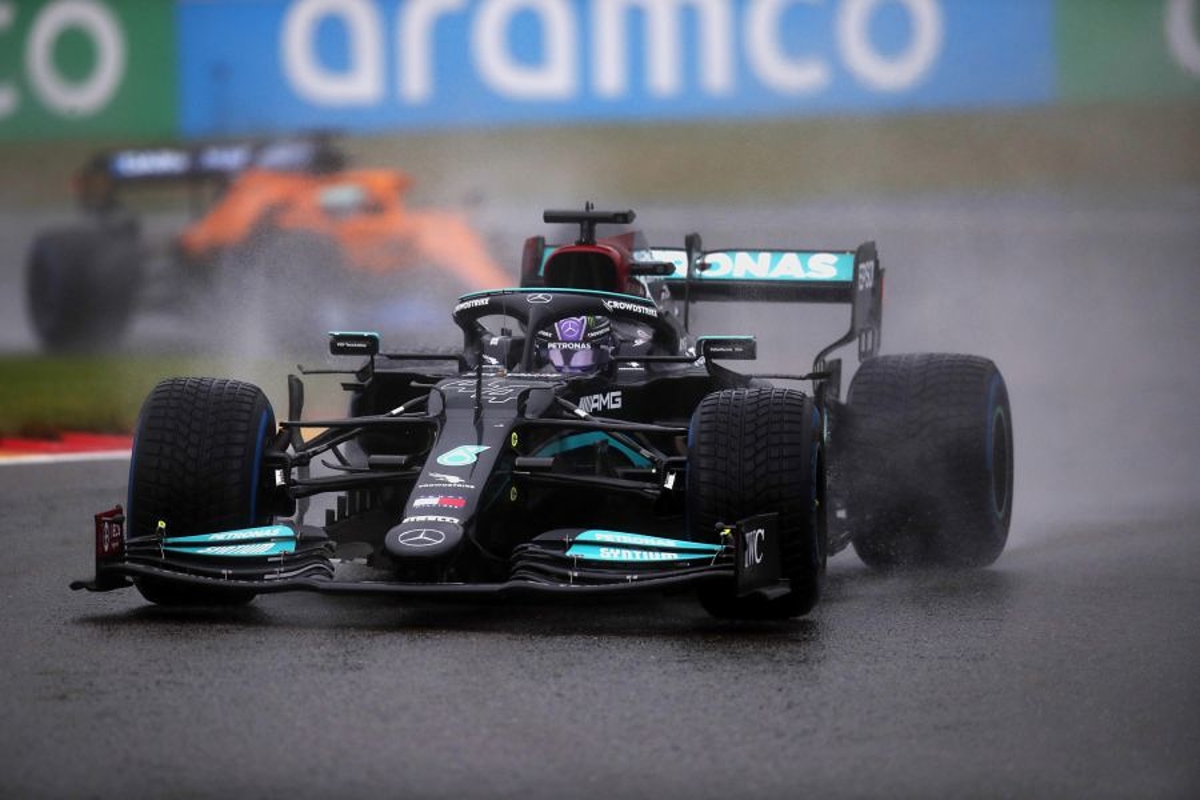 Lewis Hamilton has criticised the decision to complete two laps to ensure half-points could be awarded at the Belgian Grand Prix and believes it proves "money talks" in F1.
Hamilton finished third to pick up seven and a half points and remain in the lead of the drivers' standings after the race at Spa-Francorchamps was effectively washed out.
Only two laps of running behind the safety car were accomplished as persistent rain fell through the day, with fans remaining at the venue until the final call to finish the race was made at 6.44pm local time [5.44pm BST].
"I'm really disappointed for the fans," Hamilton told Sky Sports F1.
"Obviously, we can't control the weather and I love racing in the rain but today was something else.
"You really couldn't see the car ahead, there was aquaplaning…it was unfortunately just a disaster on track but the fans stayed out in the rain.
"They still had energy, they still created the atmosphere but they were robbed of a race unfortunately and I think they deserve their money back."
Asked how he felt about points being awarded with no green-flag running, Hamilton replied: "Money talks. The two laps to start the race is all a money scenario so everyone gets their money.
"I think the fans should get theirs back too because unfortunately, they didn't get to see what they paid for.
"It's a shame we can't do the race tomorrow and I love this track as well. I'm so sad that we couldn't do this. Today wasn't a race."
On whether teams and drivers would take charge of talks on how to recompense fans for the lack of running, the seven-time champion insisted: "There will be discussions.
"I think just the team bosses had a discussion just now but I think the sport made a bad choice today.
"Of course, we wanted to race. There's a minimum of two laps you need to do to count as a race and between that gap of stopping the first time and [starting] the second, it had rained consistently so there's only one reason they sent us out. "That's why I feel bad for the fans."