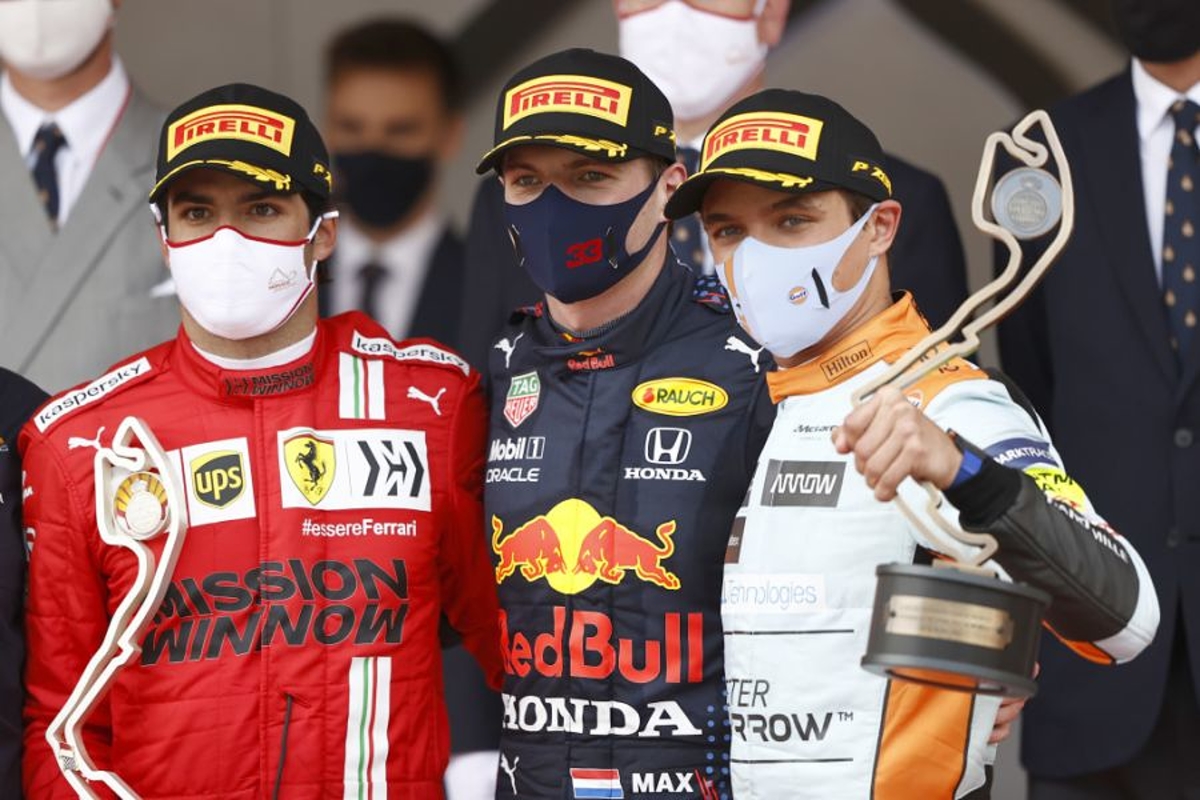 How Sainz's podium creates "non-typical" quirk
How Sainz's podium creates "non-typical" quirk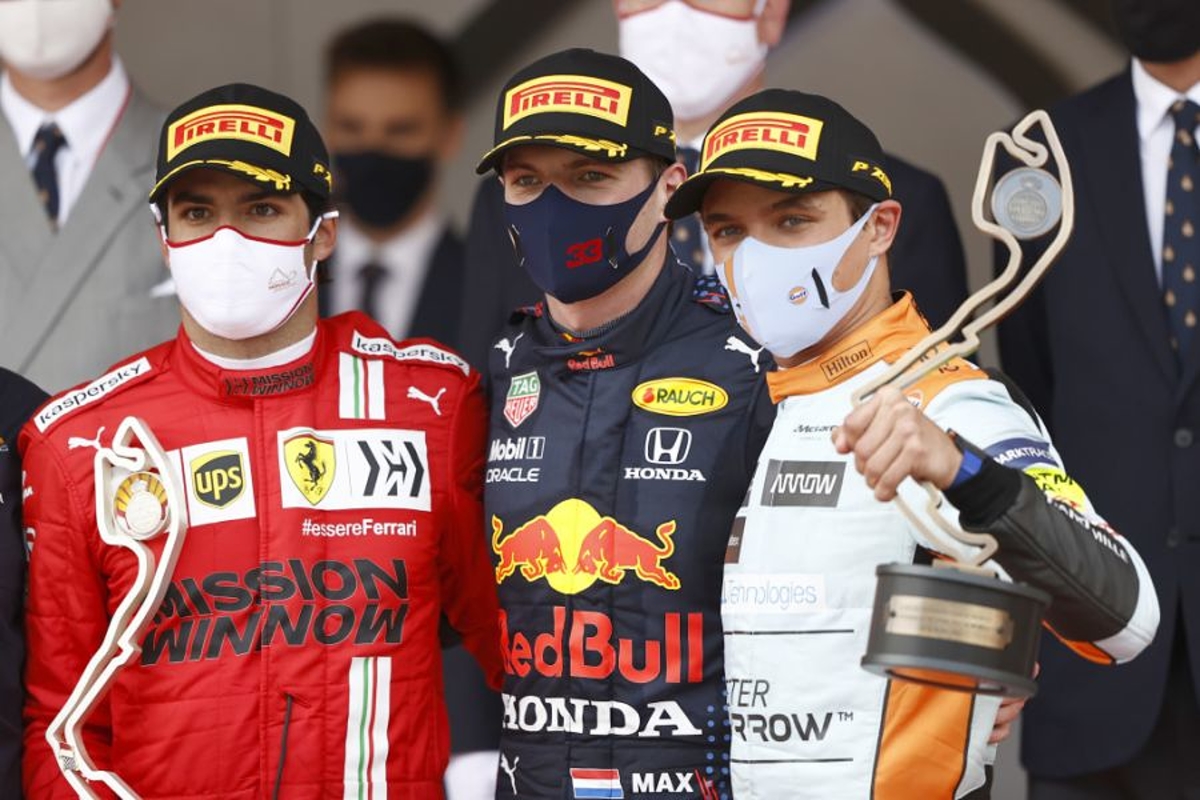 Carlos Sainz celebrated his fourth Formula 1 podium at the Hungarian Grand Prix by joking about his "non-typical" way of achieving top three results.
Sainz crossed the line fourth in Hungary but after Sebastian Vettel was disqualified for failing to provide the required one-litre fuel sample, was promoted to the podium.
Of his four podium scores, this is the second time the Spaniard has not featured in the podium ceremony.
The other occasion was his first podium for McLaren at the 2019 Brazilian race when he was promoted after third-placed Lewis Hamilton was hit with a time penalty for colliding with Alex Albon.
"My second podium for Ferrari and super happy for the entire team after all the effort we have put into this first part of the season," he wrote on social media.
"It comes [again] in a non-typical way….but cheers!"
Hamilton's Hungarian "trick" does the job
Sainz started 15th after a crash in qualifying and navigated the turn one chaos to find himself in the top order.
Before learning of Vettel's retirement, Sainz said: "I thought it [a podium] was on the cards.
"But I don't know what happened in the first pit stop when we pitted for slicks. Sadly, the AlphaTauri and the Williams went in front of me when I was in front of them at the pit stop and that meant the whole of the first stint I was behind them.
"Once they got out of the way, I managed to overcut them and show very, very strong pace and then Lewis played the trick he has played here the last few years with the pit stop and passing everyone at the end.
"I tried my best. I had to fuel-save a lot in the last 10 laps. The McLaren in front in the last corner, he could have got out of the way quite clearly earlier than that but it is what it is in the end."