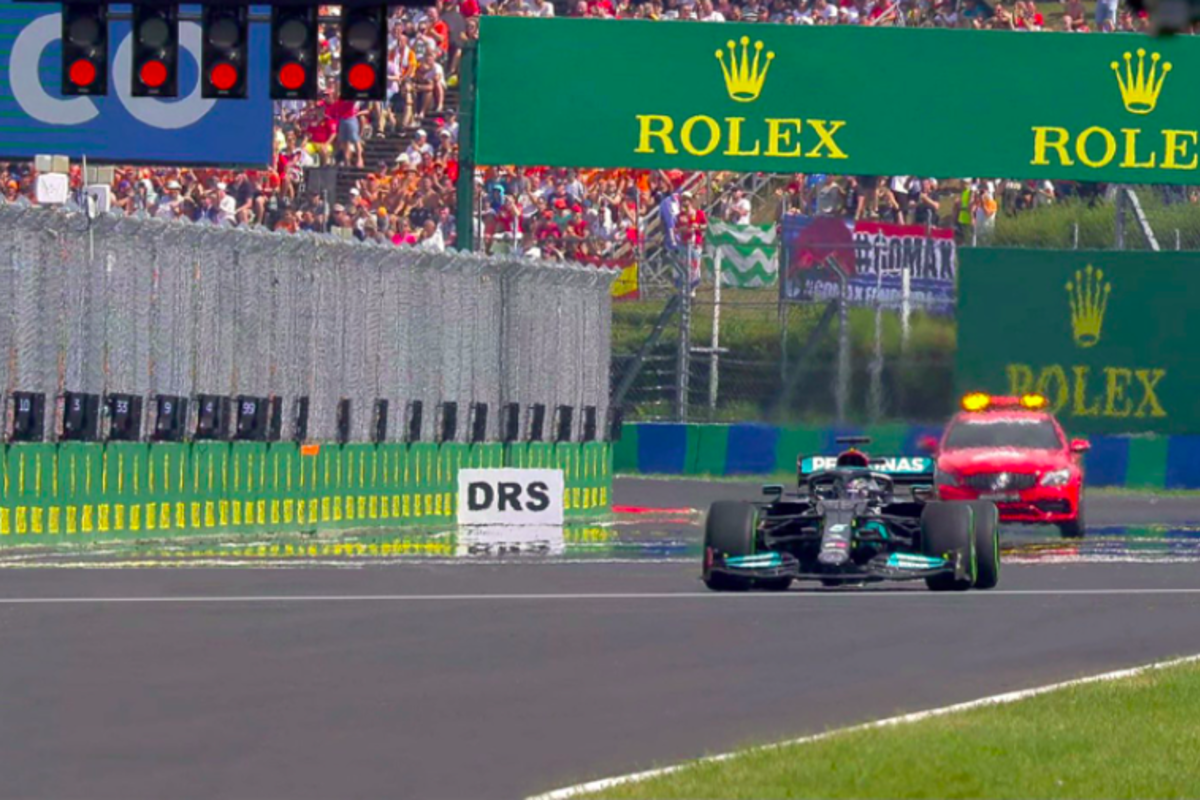 FIA explain how Hamilton pitting would have affected bizarre race restart
FIA explain how Hamilton pitting would have affected bizarre race restart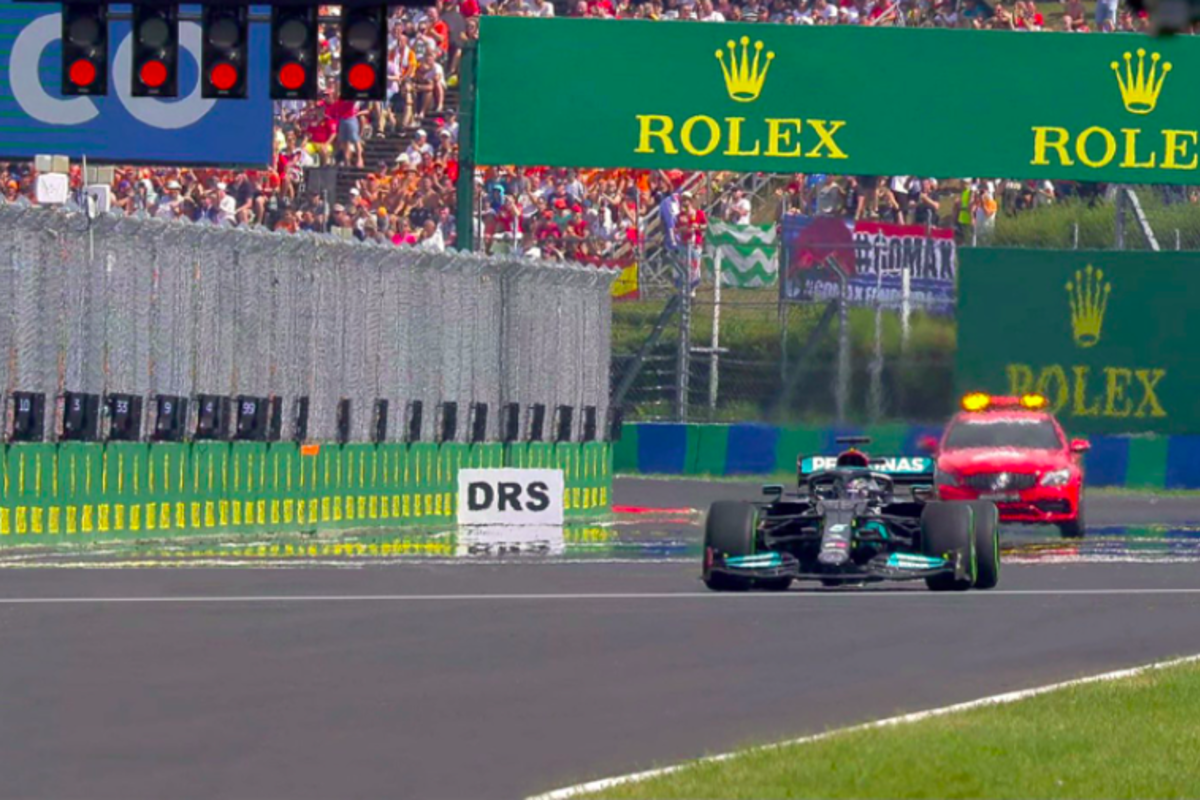 FIA race director Michael Masi has explained how the Hungarian Grand Prix would have restarted had Lewis Hamilton joined his 14 other competitors in the pits.
There was a bizarre scene as the race recommenced after the lap one pile-up with Lewis Hamilton joined only by the FIA medical car on the starting grid as the rest of the field peeled into the pit lane to switch from intermediate to slick tyres.
The five lights ignited and then extinguished leaving Hamilton to take off alone, but Masi has given an insight as to the procedure in case all drivers had entered the pits.
"So what would have happened - which it didn't - basically once the last car was in pit lane, the start signal would have been initiated and then once that went off, the green light at pit exit would have come out and would have been the order from put exit," explained Masi.
On whether this was whether all cars were queued at the end of the pit lane, Masi replied: "Irrespective because the race or resumption, from our side, hasn't commenced at that point. That is the point to be judged upon."
Put to him the last car entering the pit lane, therefore, would have acted as the last car lining up on the grid, Masi stated: "Correct. That would be the principal.
"Obviously we saw Lewis pass the safety car line and then we saw Esteban dive in quite late but at that point, not really had one of those before."
FIA dismiss extra formation lap
The initial incident at turn one was under damp conditions after a single formation lap as rain had started to fall.
The drivers completed their reconnaissance laps to the grid in dry conditions but when asked if extra formation laps were an option in the changeable conditions, Masi insisted: "No.
"I think they had the circuit... if you look at it, it had just started to rain, it was sprinkling, it wasn't heavy rain or anything like that.
"So I think with the 20 best drivers in the world in an F1 grand prix and we are starting on intermediate tyres the way that it was, the circuit was by no means... we have started in wetter.
"I think Imola this year was one where the circuit was far wetter."