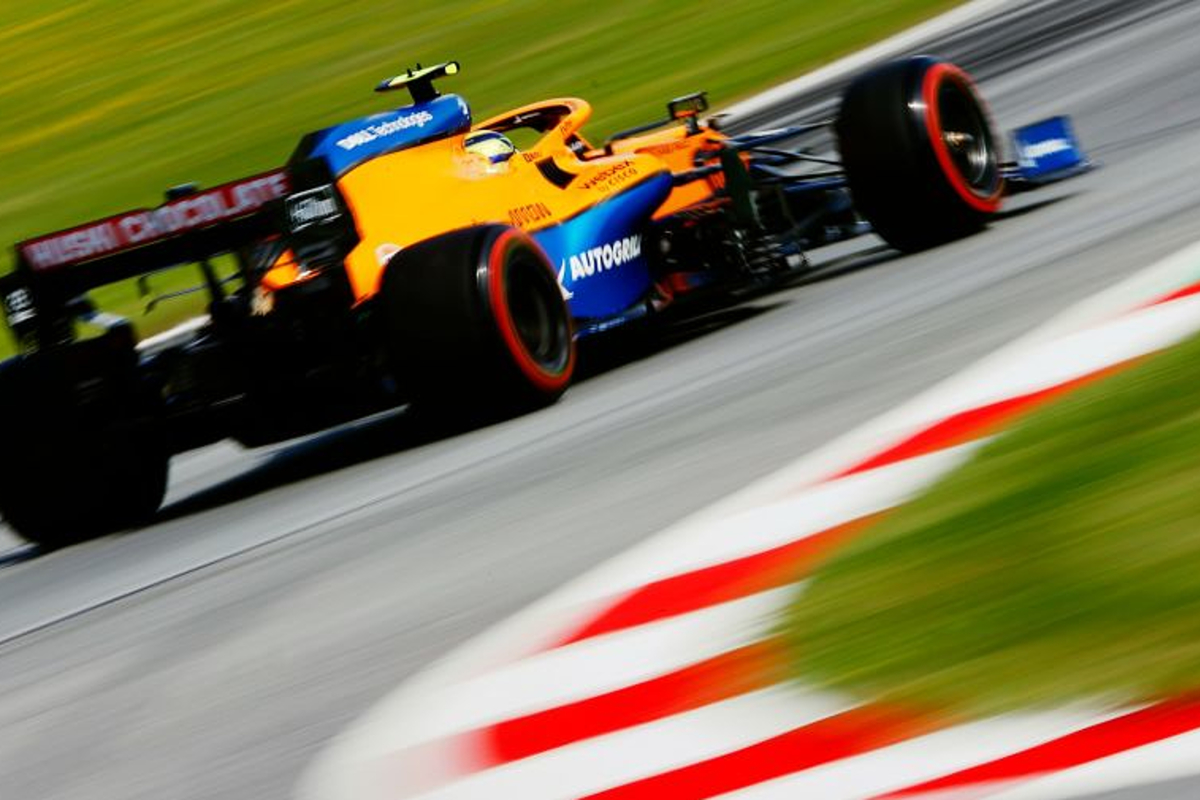 Norris concerned not to jinx 'good to me' Red Bull Ring
Norris concerned not to jinx 'good to me' Red Bull Ring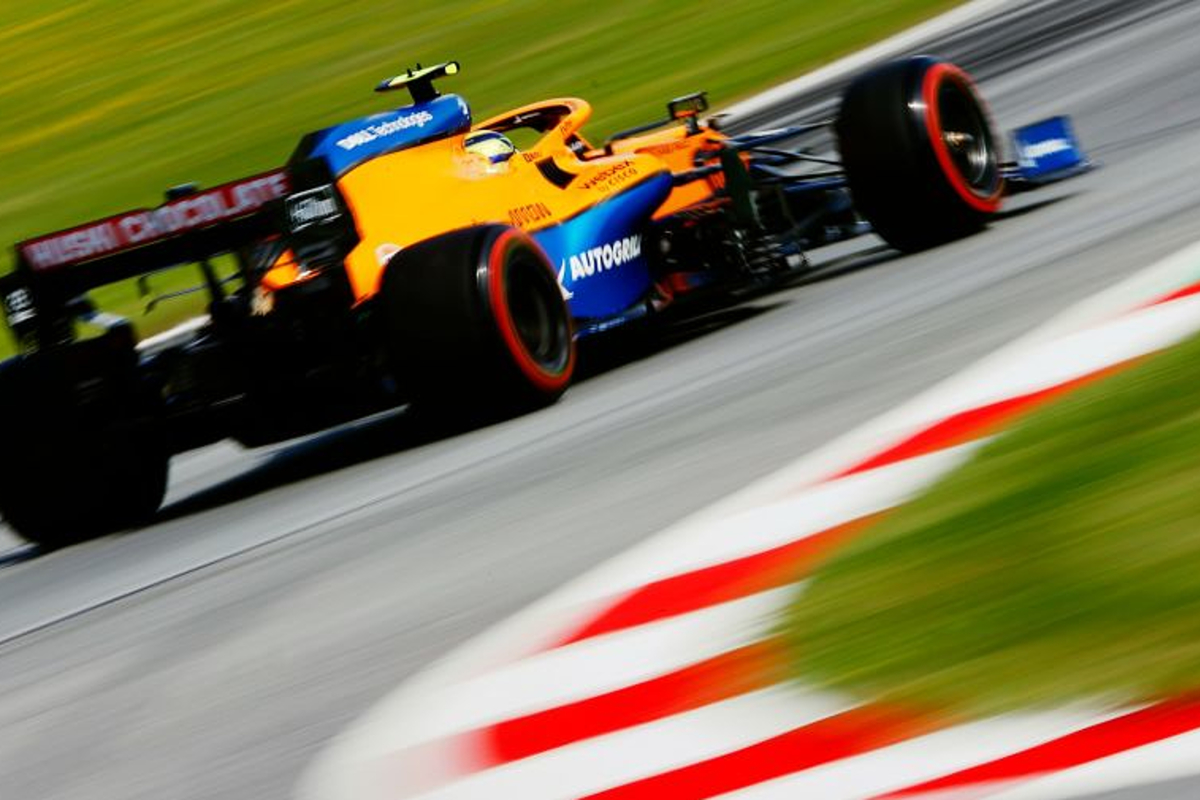 Lando Norris is wary of not casting a "jinx" on his stunning form at the Red Bull Ring after qualifying third for the Styrian Grand Prix.
The McLaren driver is yet to finish outside the top six in three starts at the venue, notably scoring the first podium of his F1 career when the sport returned to action last year after falling victim to Covid-19 through the early months.
After setting the fourth-fastest time in qualifying, the McLaren driver will start third due to Mercedes' Valtteri Bottas serving a penalty following his pit lane spin in practice on Friday.
Looking ahead to another potential podium, Norris said: "I don't want to jinx it just yet.
"I've got many more years here so I hope I haven't peaked too early in my career of performing well at the Red Bull Ring but we will try to keep it up for tomorrow."
He added: "I continued the good run we have had here since my first year in 2019. We really had a good result back then so the Red Bull Ring has treated me nicely since joining Formula 1.
"The car has also been strong here. A lot of the strengths show more here than at other tracks like Paul Ricard.
"Today I thought I drove pretty well, put my laps together and the car was good. When you put them both together we can end up with a result like today."
McLaren strengths have changed since 2019
Although the regulations have remained relatively stable during Norris' two and a half years in F1, the Briton reflected that the strengths of his car have altered in this time with some former positives now areas of weakness.
"Where we are particularly good and not so good has actually changed a little bit compared to the last few years," added Norris.
"It's not like we're just strong in the same places and weak in the same places, it's kind of moved around a little bit which is good and bad in a way.
"We've improved a little bit the weaker areas which is a good thing but it's difficult to know.
"Today we looked good and were strong but everyone knows that we're going to get to tomorrow and Mercedes will be a lot quicker and so will Red Bull.
"Maybe not miles quicker but they still have a much better race car than we do."