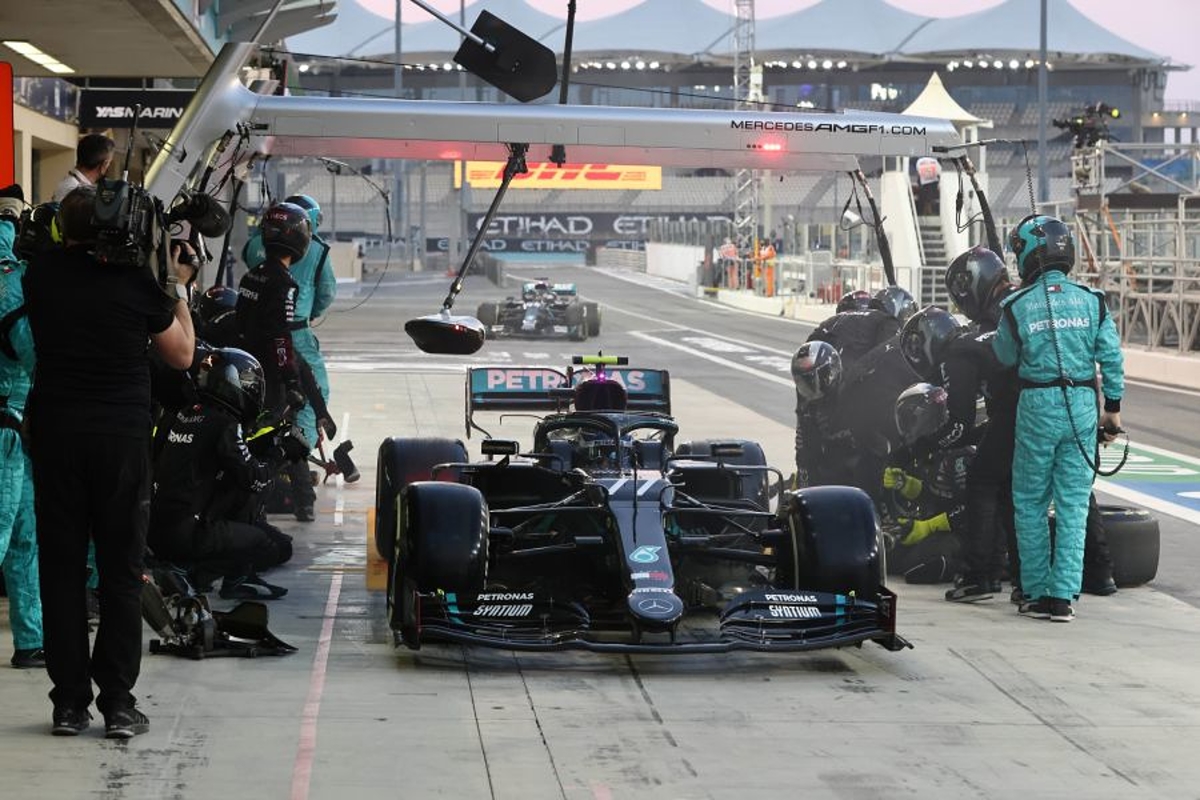 Why Mercedes opted for a double-stack stop in Abu Dhabi
Why Mercedes opted for a double-stack stop in Abu Dhabi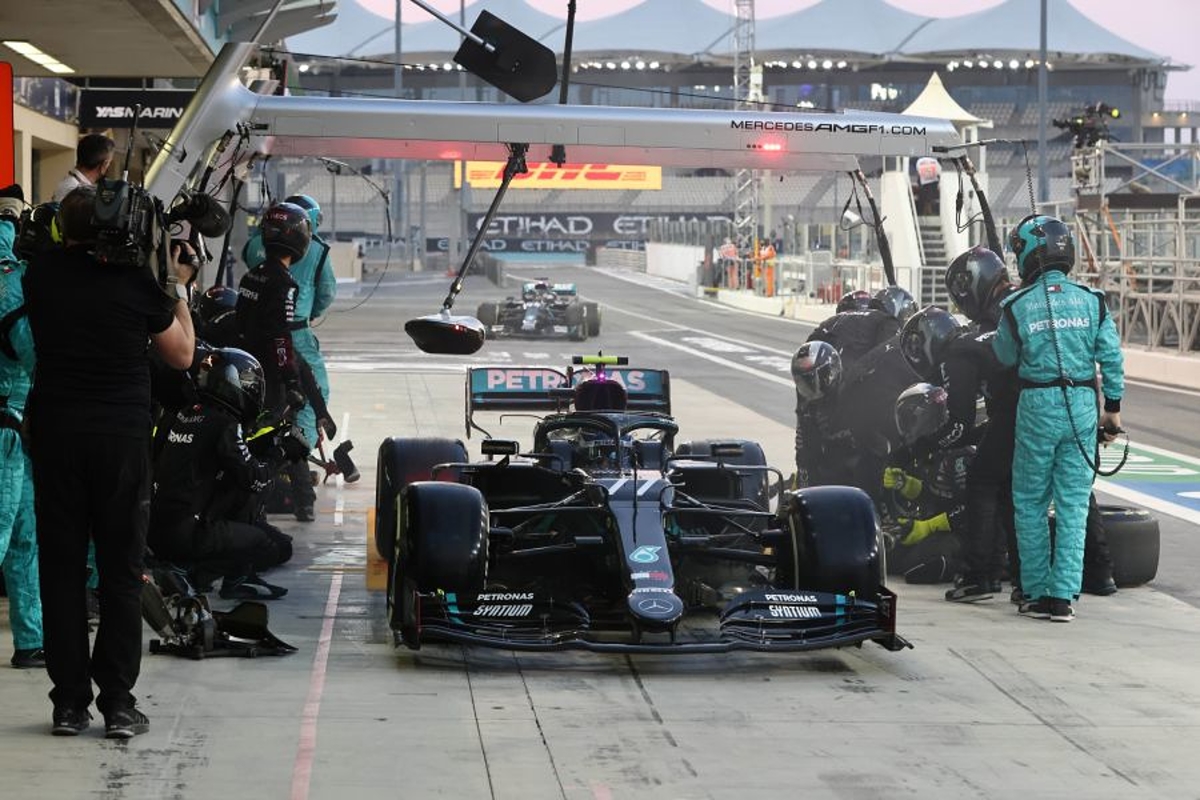 Mercedes chief strategist James Vowles has clarified why the team double-stacked Valtteri Bottas and Lewis Hamilton during an off-the-pace season finale in Abu Dhabi.
The team's hand was forced on lap 10 when Sergio Perez, in his final grand prix with Racing Point, was forced to pull off track with a technical gremlin that resulted in a VSC given the position of his car.
At that stage, the majority of the field opted for a stop, including Mercedes who pitted both second-placed Bottas and Hamilton in third, rather than attempting an off-setting strategy in its pursuit of leader Max Verstappen.
Vowles has clarified that running both drivers to the end on the hard tyre, after both had started on the medium compound, was the only sensible solution.
"To answer your question over why we double-stacked the stops, why we didn't leave a car out, we really need to look at how all the tyres were performing in Abu Dhabi," said Vowles.
"We had three compounds there, and there was only one that was really performing very well on a race run and that was the hard tyre.
"It was very durable, our models predicted you could run it quite easily for nearly the whole race distance bar a few laps. More so, it had very little degradation, not enough certainly to make up a pit stop on that.
"So the reason why the whole field piled in on a VSC was that we knew that hard tyre could go to the end of the race and you'll never make up the deficit in time that you will gain as a result of the VSC."
Highlighting Ferrari who opted against stopping either Charles Leclerc or Sebastian Vettel, only for the duo to end up 13th and 14th respectively, Vowles added: "Had we stayed out with Lewis or Valtteri, we would have been in the lead of the race, no doubt about that, but both Red Bulls would have had the edge on us.
"They would have been on a tyre that was actually better. The medium would have degraded very quickly, and whilst we would have been theoretically ahead on the road we never, ever would have pulled them out of our pit stop window.
"In fact, we predicted that they would have caught up to the back of us. Now we would have done as long a stint on that medium as we could, possibly around about 26 to 30 laps, stopped and fitted the hard tyre.
"But know with that pit stop being under full racing speed, we were forecast to never, ever catch up to the back of [Alex] Albon.
"So, the long and short of it was, we had no choice, as did no other team. When you have a tyre that is that robust and that strong that can do the whole race, you have to take the opportunity to stop if there is a VSC or safety car."