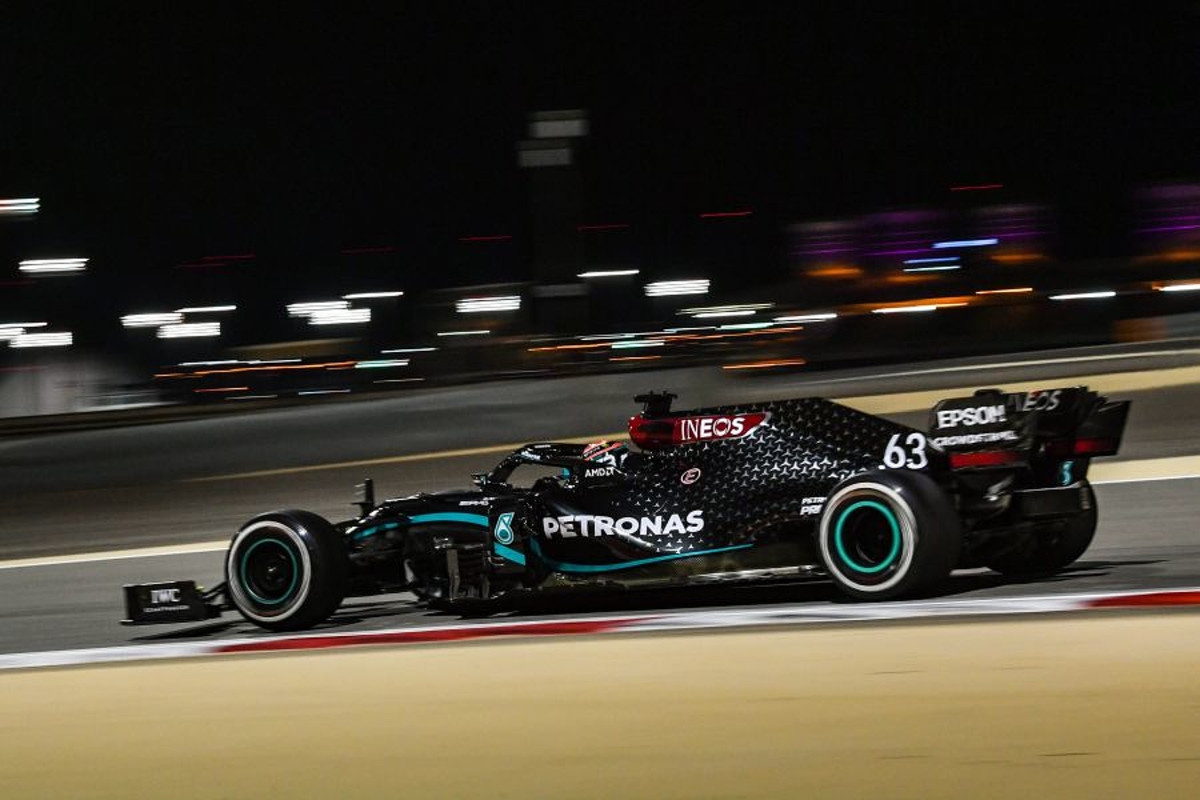 Hamilton stand-in Russell at the double as Bottas suffers practice blues
Hamilton stand-in Russell at the double as Bottas suffers practice blues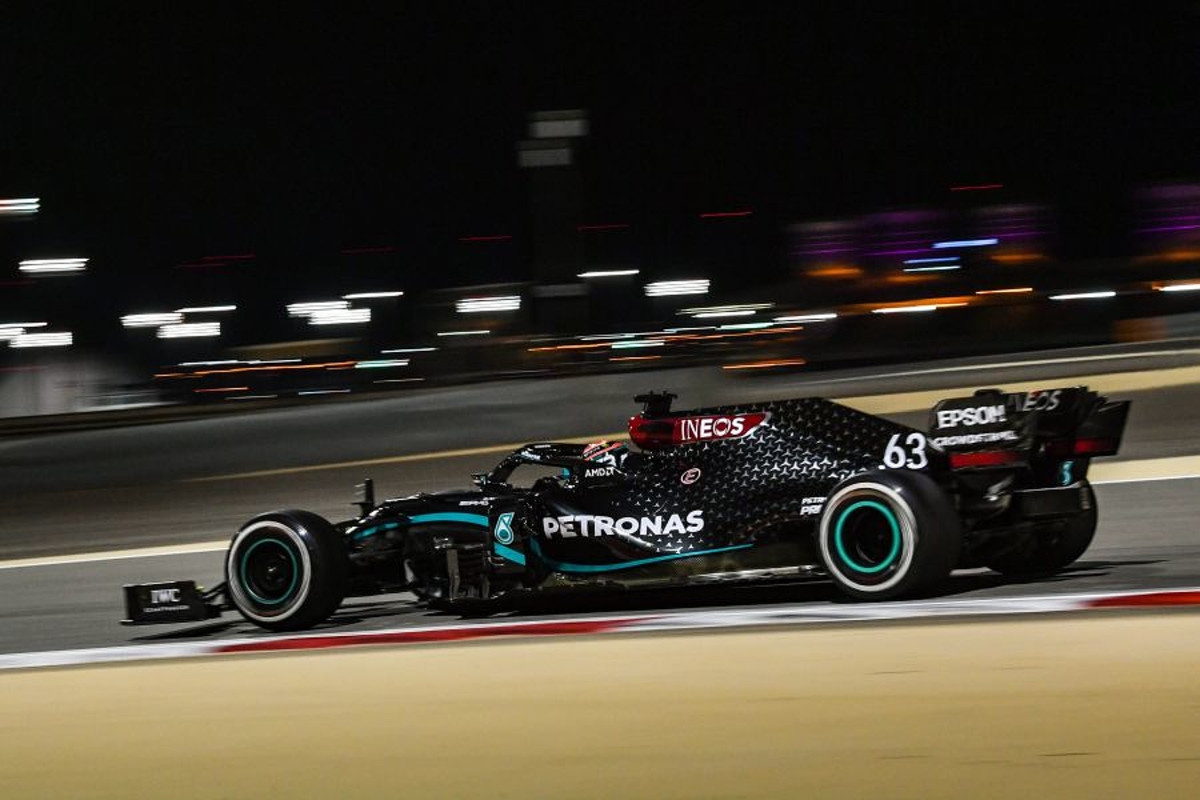 George Russell revelled in a dream practice debut with Mercedes to leave new team-mate Valtteri Bottas floundering around Bahrain's high-speed outer circuit.
If there were any nerves from Russell before stepping into the cockpit of Covid-19-hit Lewis Hamilton's title-winning W11 then he kept them under wraps as he was fastest in both sessions ahead of the Sakhir Grand Prix.
The short 3.543km layout offered a different challenge for the drivers compared to the main grand prix track that has been used over the years, and it was Russell who was able to master its fast-flowing nature.
After posting a lap of 54.546 seconds in FP1, Russell was slightly slower in FP2 by 0.167s as the track and air temperatures dropped a degree or two with the night air kicking in.
But it was still quick enough to finish ahead of Red Bull's Max Verstappen by 0.128s, with the Dutchman also second quickest in the first practice session.
The early indication, however, is that on long-run pace Red Bull has the edge over Mercedes, with Russell suffering a lock-up late in the session on the hard tyres.
As for Bottas, he compromised his soft-tyre compound runs by exceeding track limits twice in quick succession, leaving him down in 11th with a time six-tenths-of-a-second slower than Russell that was set on hard tyres earlier in the session.
Track data, however, indicated Bottas would likely have finished three-tenths up on Russell if he had managed to stay within the confines of the track.
Behind Verstappen, Racing Point's Sergio Perez was third quickest, 0.153s adrift followed by Renault's Esteban Ocon who has so far shown strong pace on a track that through the new middle sector has shown itself to be very bumpy.
Red Bull's Alex Albon was just over three-tenths behind Russell and two-tenths down on team-mate Verstappen, with the Thai-British driver followed closely by Daniil Kvyat in his AlphaTauri.
With the top 13 drivers covered by less than a second, what is abundantly clear is that qualifying will pose issues for the drivers in trying to find a clear lap, potentially making Q1, in particular, a lottery.
Racing Point's Lance Stroll, Daniel Ricciardo in his Renault and AlphaTauri's Pierre Gasly were seventh to ninth on the timesheet, all around 0.4s down, while Carlos Sainz was the leading McLaren in 10th, just over half-a-second back.
As for the Spaniard's team-mate Lando Norris, the Briton broke the floor on his car running wide over turn two, limiting him to just 14 laps and unable to take part in the qualifying simulation runs.
For Ferrari, it was a wretched session, with Sebastian Vettel ruining both a set of medium- and soft-compound tyres with two spins and lock-up slides on different parts of the circuit, with the four-time champion finishing down in 16th, 1.117s adrift.
As for team-mate Charles Leclerc, the Monégasque suffered a driveshaft problem that forced him back into the garage after two laps and leaving him bottom of the standings with no time to his name.