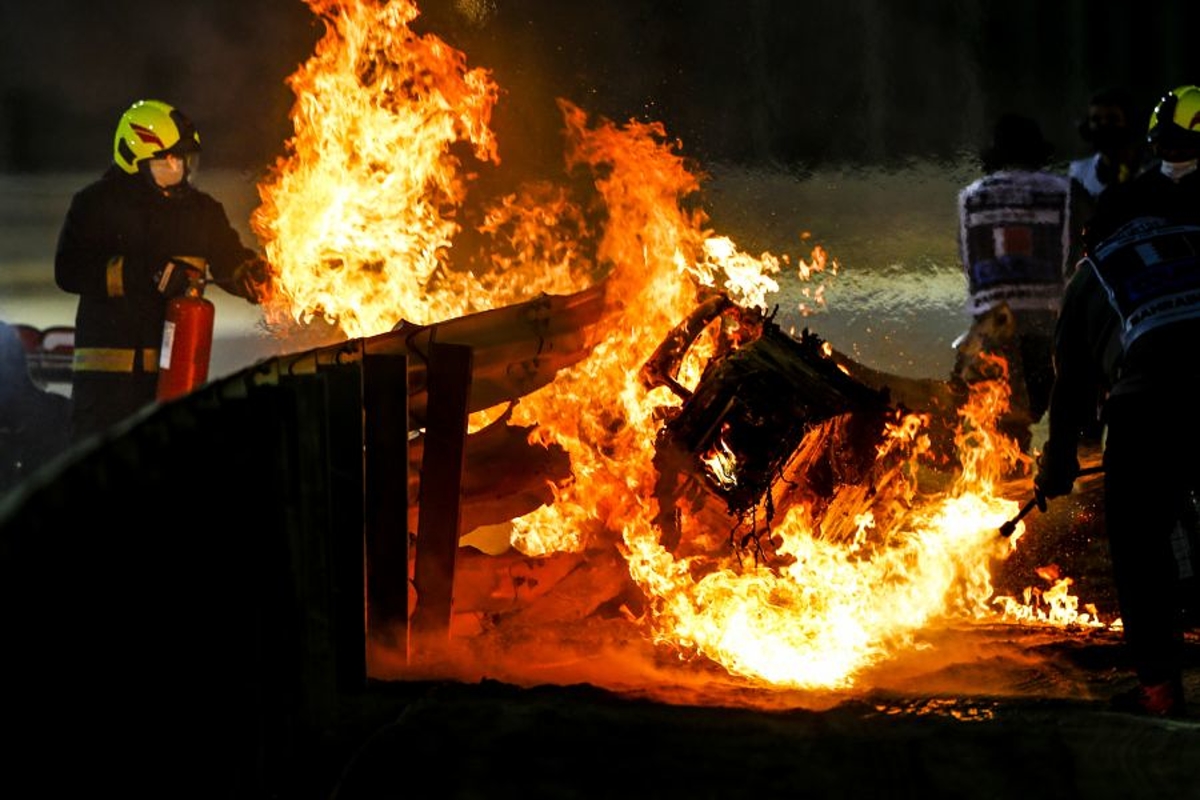 Enraged Ricciardo "disgusted" with F1 for "Hollywood" portrayal of Grosjean horror crash
Enraged Ricciardo "disgusted" with F1 for "Hollywood" portrayal of Grosjean horror crash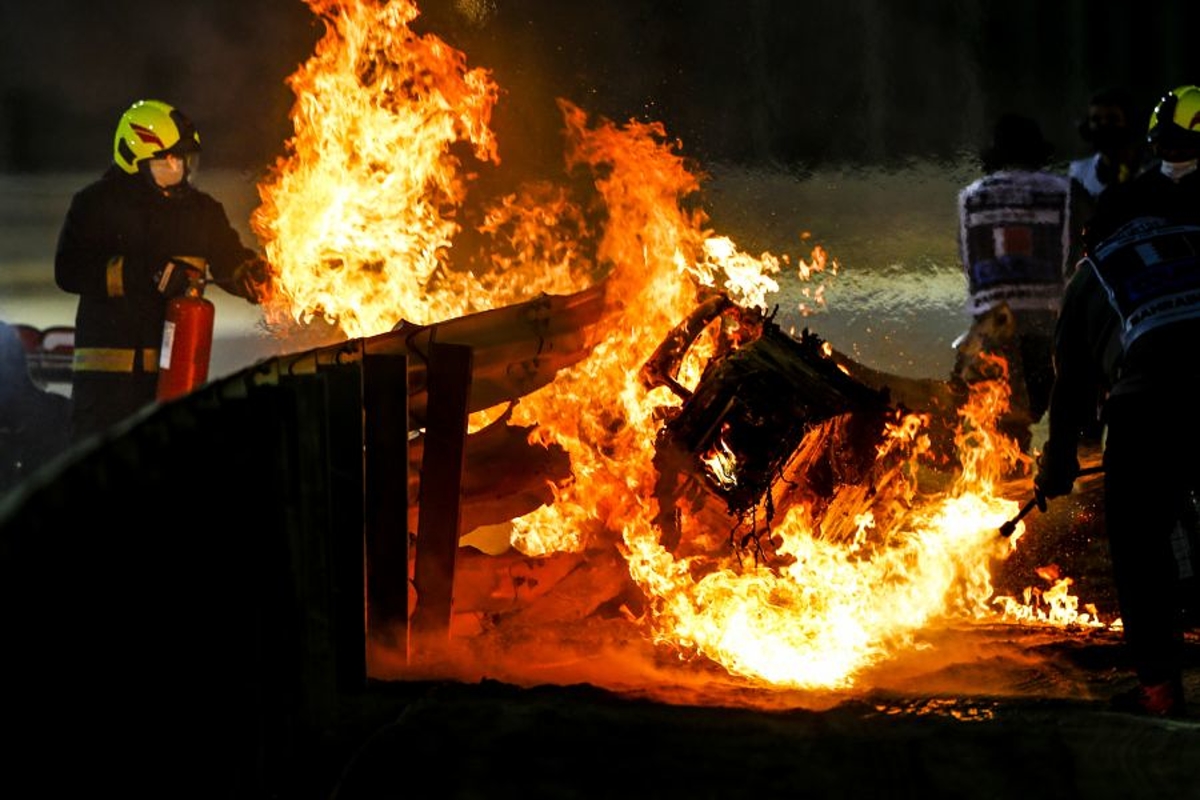 A furious Daniel Ricciardo has ripped into Formula 1 for what he claims was a "Hollywood" portrayal of Romain Grosjean's crash that almost cost him his life.
Grosjean escaped with burns to the backs of his hands after his Haas became engulfed in flames upon spearing into a barrier at 130mph on the opening lap of the Bahrain Grand Prix.
It was not until it was clear that Grosjean was okay did F1 give the go-ahead for replays of the incident to be broadcast.
Ricciardo, though, believes the poring over the minutiae of the incident during the 85-minute wait for the race to restart was grossly negligent by F1.
Speaking immediately after the race, Grosjean said: "I'm firstly happy that he's okay from it, from what I saw."
Composing himself, Renault driver Ricciardo then added: "I'm disgusted and disappointed with Formula 1 for showing, or choosing the way to show it as they did and broadcast replays after replays after replays of the fire, his car split in half.
"And then, like that's not enough, they go to his onboard. Why do we need to see this? We're competing again in an hour.
"His family has to keep watching that. All our families have to keep watching that. And you're f*****g with everyone's emotions. It's really unfair. It's not entertainment."
Ricciardo claimed to possessing "a lot of rage" at the graphic broadcast and conceded he still did at the time of speaking a few hours after the incident.
"It was just very, very poorly handled," asserted Ricciardo. "It felt like a game and it's not.
"We're lucky he's here but it could have been a different story. To show it like it's something from Hollywood, it's not cool. Choose to do that tomorrow, but not today."