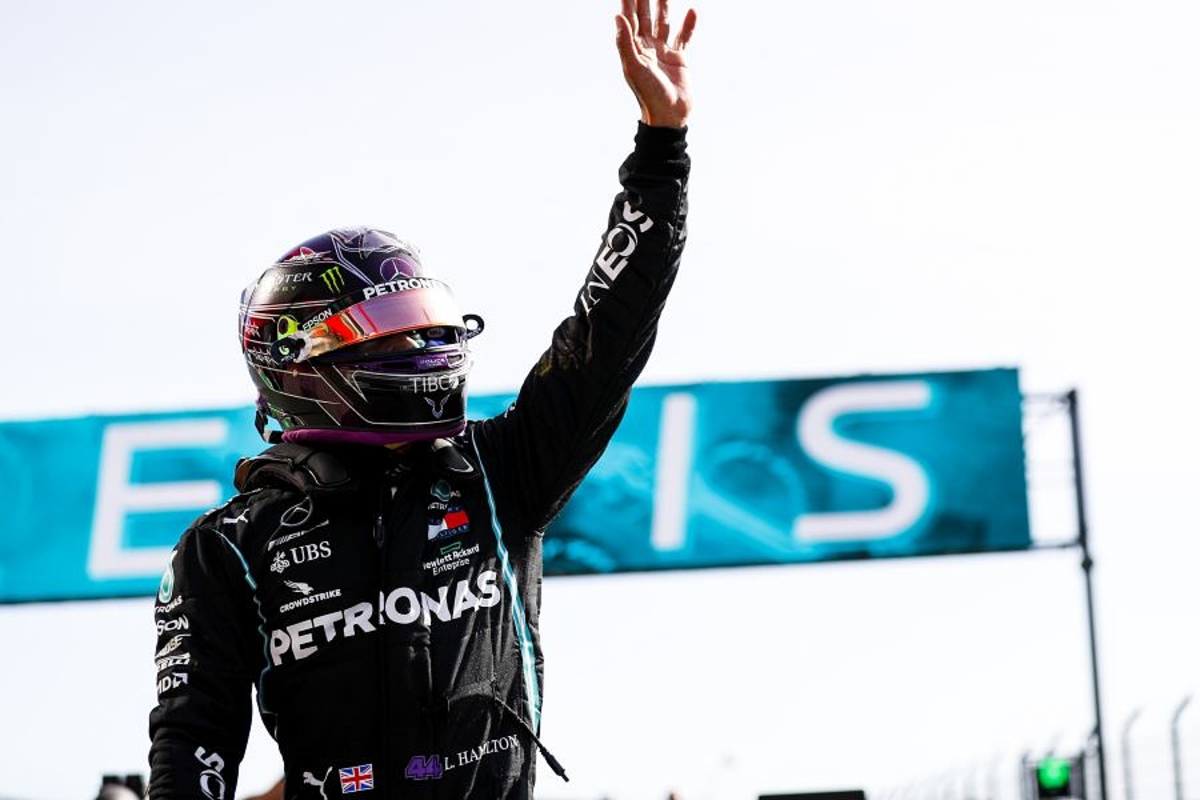 Hamilton set for "happiest day ever" in collecting knighthood
Hamilton set for "happiest day ever" in collecting knighthood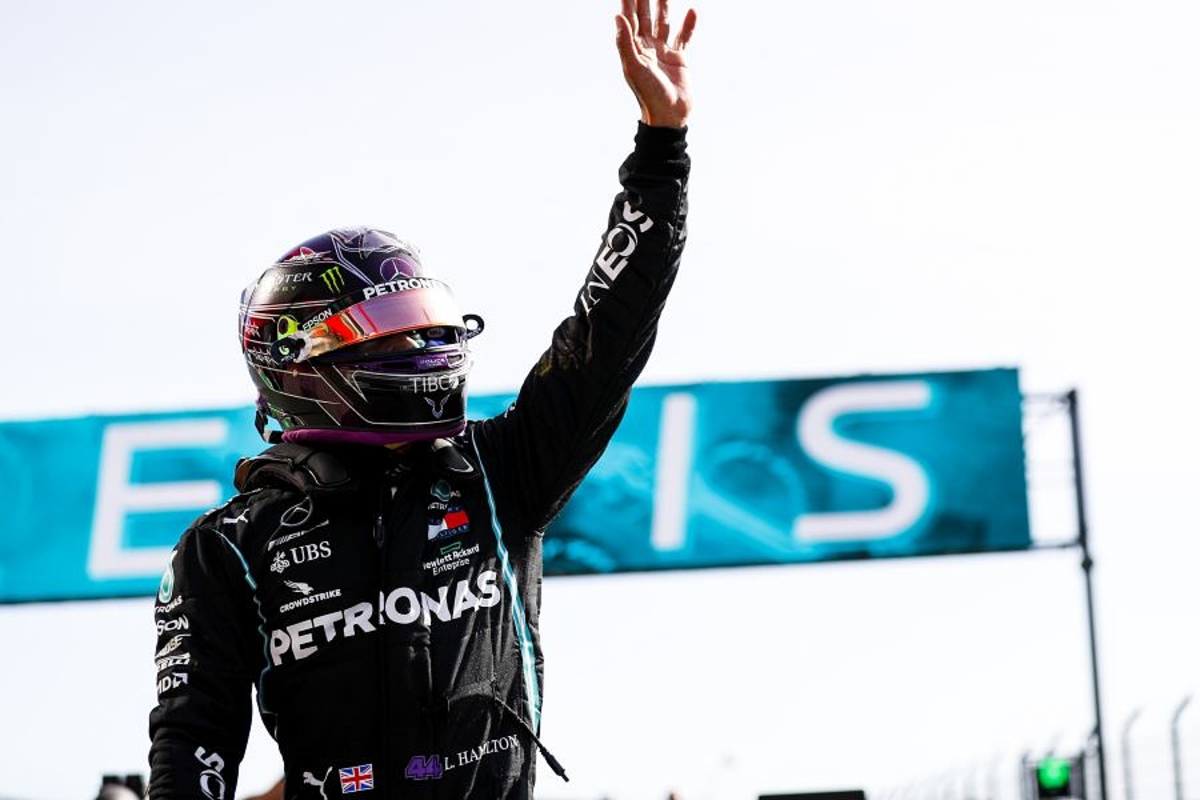 Lewis Hamilton believes it will be his "happiest day ever" if he is to receive a knighthood in recognition of his ongoing achievements.
In the wake of collecting his record-equalling seventh Formula 1 world title, and in a year when Hamilton has used his status to bring to the fore racial inequality and injustice, calls have followed for the 35-year-old to be knighted in the Queen's new year's honours list.
It is now understood Hamilton will be recognised, notably following an investigation behind the scenes of his tax status. It has been acknowledged Hamilton pays his taxes in the United Kingdom despite his Monaco residency.
It means the Mercedes driver is set to follow the likes of Andy Murray, Chris Hoy, Bradley Wiggins, Alastair Cook, Mo Farah and Tony McCoy, who are all high-profile sporting figures to have been knighted in recent years.
Hamilton will also become only the eighth motorsports figure to be awarded the honour alongside Henry Segrave, Malcolm Campbell, Jack Brabham, Frank Williams, Stirling Moss, Jackie Stewart and Patrick Head.
"Like everyone, I've grown up to respect the Royal Family," said Hamilton in a recent interview with BBC Breakfast.
"If one day I am honoured to be up in front of the queen again, it will be the happiest day ever to see her again because she's an icon, such an incredible individual."
In an additional interview, Hamilton added: 'When I think about being knighted, I think of people like my grandad who served in the war. And Captain Tom [Moore], who waited 100 years.
"Then you have these doctors and nurses who are saving lives at this hardest time ever. I don't look at myself as an unsung hero. I haven't saved anybody.
"It is an incredible honour that a small group of people have had bestowed upon them."
Hamilton was awarded an MBE [Member of the Most Excellent Order of the British Empire] after winning his first world title in 2008.
Before you go...
Steiner - Departing Haas drivers need to 'show they care'
Albon heading "in the right direction" with "more predictable" Red Bull