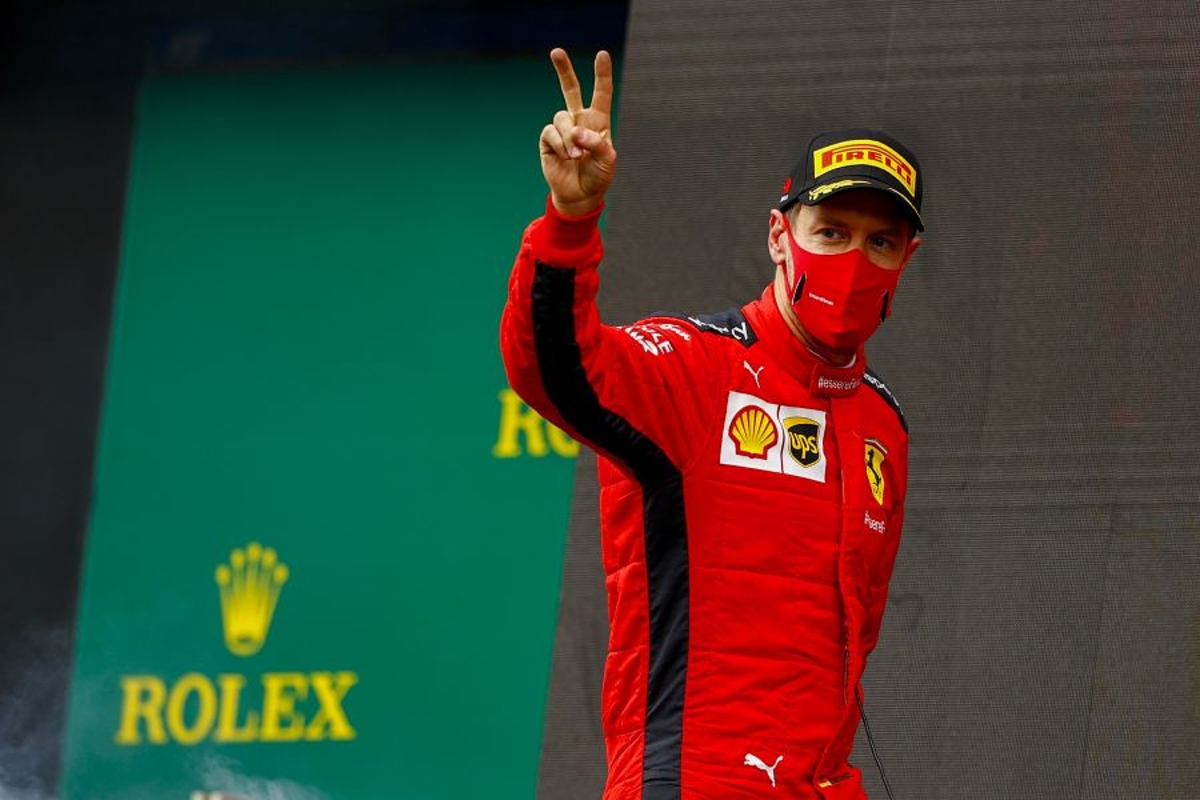 Is Vettel back to his best after Turkish GP podium?
Is Vettel back to his best after Turkish GP podium?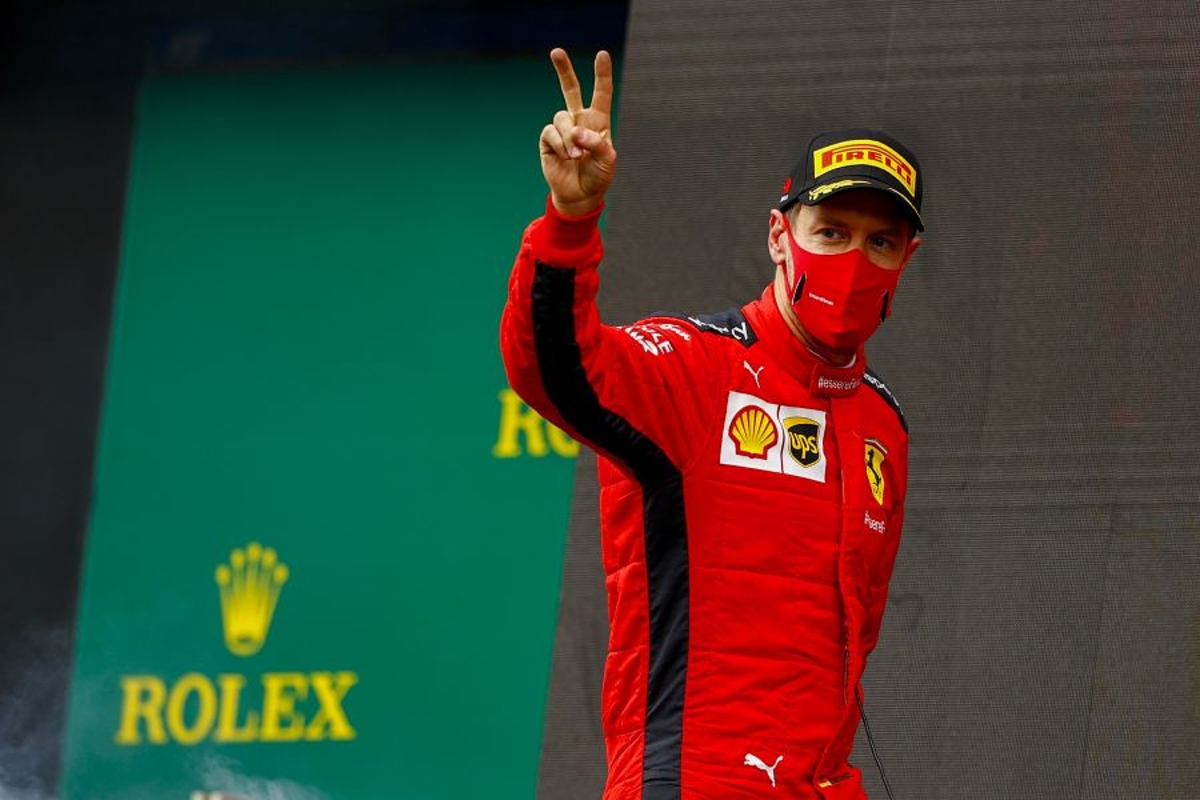 Sebastian Vettel secured his first podium for a year in the Turkish Grand Prix with a performance that reminded us why he is a four-time Formula 1 champion.
The result could not have come at a better time for Vettel as he enters his last few weeks as a Ferrari driver and prepares for the switch to Aston Martin.
The fact he outperformed team-mate Charles Leclerc across the whole weekend will come as some relief to the German. The question is, is Vettel back to his best?
How Vettel mastered conditions to finish third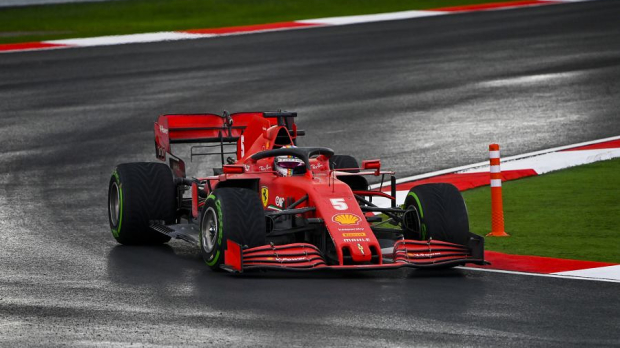 The most pleasing aspect of Vettel's charge to third was the fact he hardly put a foot wrong all weekend.
It was a clean, polished performance worthy of his status, and the first time we had seen this measured version since last season as he married precision with speed on one of the trickiest track surfaces seen in modern F1 and in inclement weather.
Add to this the fact he has struggled with balance all season long, it is incredible to think he was able to suddenly find peace with his SF1000 during a time when the vast majority of the field spun at least once.
Initially, Vettel out-qualified Leclerc, leading to optimism ahead of the race and which grew as he scythed his way through the top 10 to finish the opening lap in third after starting 11th. Just like the good old days.
Whilst we have seen Leclerc mix it up at the front in the early stages of grands prix before dropping through the top 10, that never really happened with Vettel. He always had the pace to be there or thereabouts.
But the key to his race was that he made no mistakes. He may even have finished runner-up had he not suffered a slow-ish pit-stop which cost him three seconds.
On a day of struggle for virtually all of the leading teams, in tandem with Leclerc's mistake in the closing stages, Vettel was able to pick up the pieces using all of his experience to manufacture a result.
Oh, how good it was to see him up on the podium.
Why is one race important?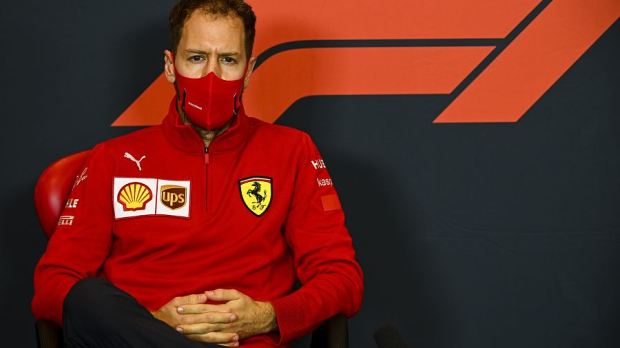 Of course, you should never judge anything in F1 based on a single race. But for Vettel, the situation that has surrounded him this season makes the result all the more important.
On the face of it, when Ferrari announced Vettel's departure before the campaign had started it naturally caused a stir but was hardly surprising given the mistakes that had crept into his racing following his crash whilst leading at Hockenheim in 2018.
Yet eyebrows were definitely raised when Vettel was confirmed as a replacement for Sergio Perez at Aston Martin for 2021 as he has been completely dominated by Leclerc who has possessed more speed, confidence and aggressiveness in the car.
The podium at Turkey means Vettel has scored points in exactly half of the races this season, which of course isn't the sort of return he nor Ferrari would expect.
But that performance at least proves he still has what it takes to be a top driver in the sport. He may have still believed it, as might the people closest to him, but for those on the outside, he seems to have been in dire straights.
In fact, he got a bit punchy after the race when asked if the podium proved such a point.
"Well, I'm a bit shocked by the way you phrased your question there," he said. "F1 is a very fast living world. We drive the fastest cars and you always get judged by your last race.
"I've said that we had a difficult season, there have been moments where certainly I haven't been at the top of my game but I don't doubt that I can do a good job in the car and don't feel that anything has changed, so a bit surprised. But thank you."
There have been occasions this season where Vettel has cut a dejected figure, not really saying anything too critical or hopeful after races. Yet the fact he gave such a robust, passionate defence here shows there is still a fire in the belly.
No doubt those at Racing Point will have been relieved to see that.
What next?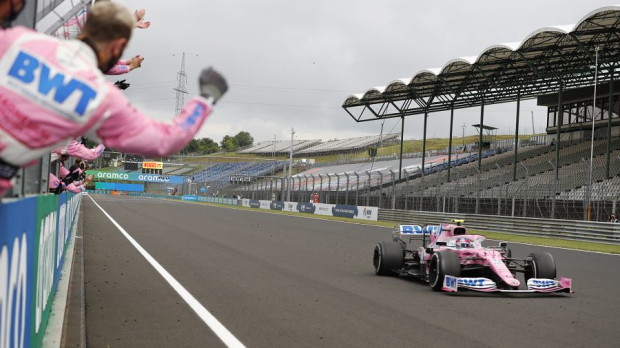 In truth, with the Ferrari under-powered this season and results hard to come by at the start of the disrupted calendar, 2020 was already a write-off many races ago for Vettel.
The most important thing for him was always to gather momentum heading into his switch to Aston Martin, and the podium last weekend will surely kick-start that swing.
The upcoming races in Bahrain and Abu Dhabi may not be too kind to Ferrari, but the actual end result is not important. He has to be at least level with Leclerc across the final three races. If he can achieve that, then points will come his way.
Racing Point has looked solid of late, especially with the outgoing Perez, although Lance Stroll, who looked the stronger of the two early in the season, put his recent wretched form behind him to take pole in Turkey.
If the team can keep progressing into the Aston Martin re-brand, and Vettel can keep pushing forward with the form he has generated, then the marriage next season could prove to be fruitful.
Hopefully, we can have Hamilton, Verstappen, Vettel and Leclerc battling for wins in four different cars. There is no doubt Formula 1 would be a poorer place if Vettel was not a part of that group.
Before you go...
Renault 'now the underdog' in fight for third - Ricciardo