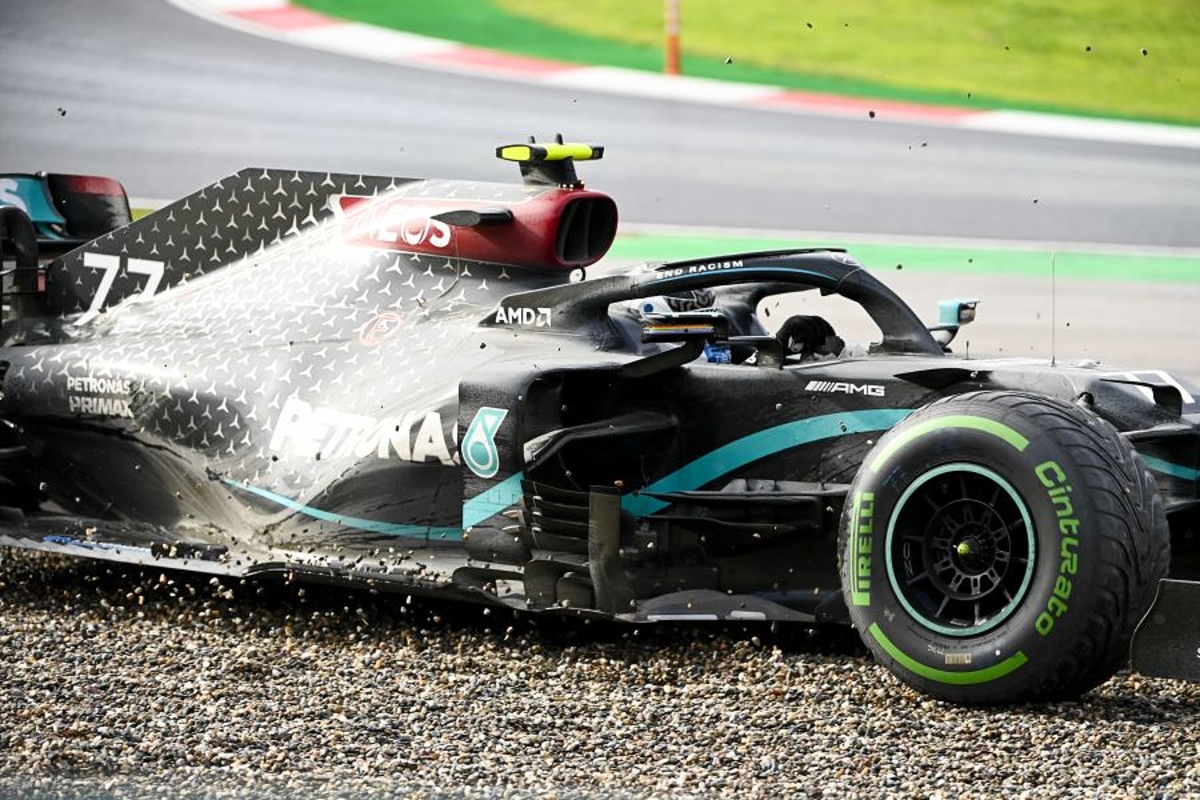 "Disaster race most difficult of my career" - Bottas
"Disaster race most difficult of my career" - Bottas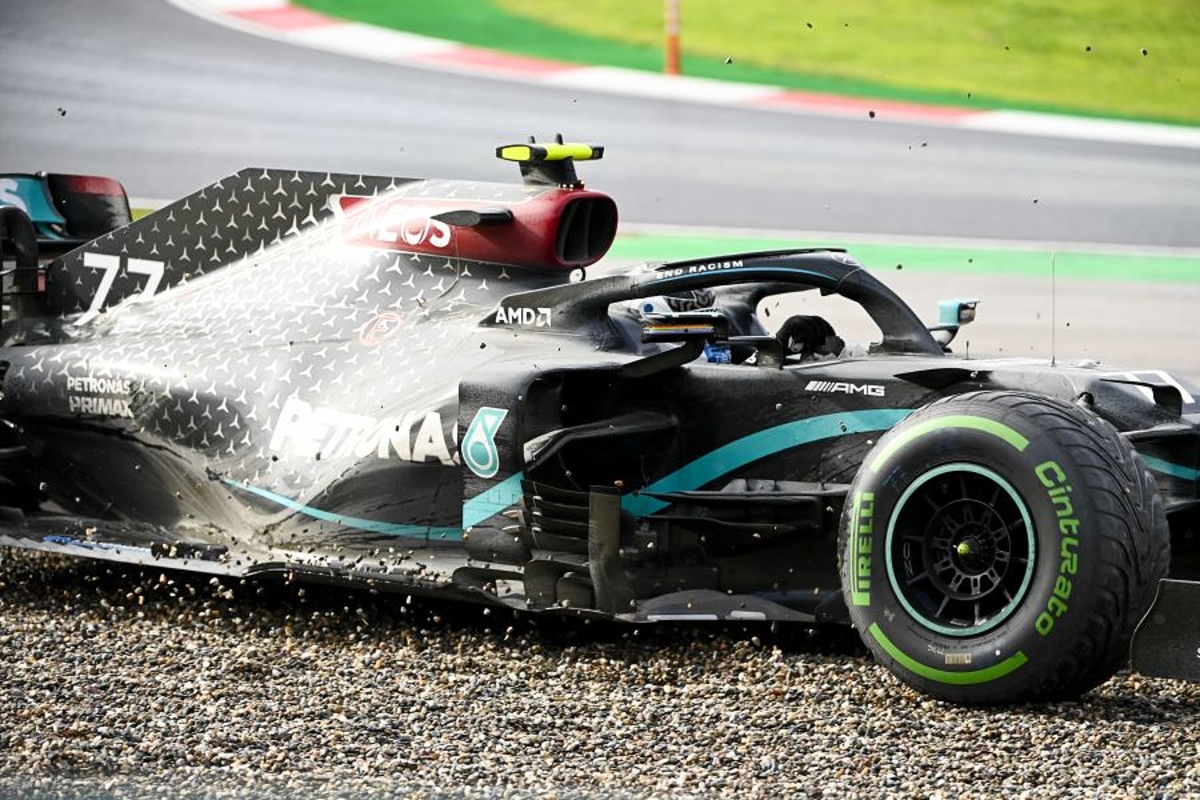 Mercedes driver Valtteri Bottas has labelled his Turkish Grand Prix "a disaster race" which proved to be the "most difficult" of his career.
In difficult conditions at Istanbul Park, Bottas spun on six occasions en route to matching his worst classified finish across his four seasons with Mercedes of 14th.
In stark contrast, Mercedes team-mate Lewis Hamilton wrapped up his record-equalling seventh Formula 1 title with a career-defining victory.
After initially being involved in two incidents with Renault's Esteban Ocon on lap one, Bottas revealed damage sustained had hampered his race and ultimately led to his difficult afternoon.
"It was a disaster race for me," he said. "Obviously, I had the spin in the first corner avoiding one of the Renaults, then the collision at turn nine on the first lap.
"The car was not right after that. I could feel that the steering wheel was pointing to the left on a straight line and then on left and right corners, the car was behaving differently.
"So I think all the moments I had, it was not like how it should be. It was a messy race, a disastrous race and obviously, I was trying to push as hard as I could, I had nothing to lose.
"When I dropped back, I was pushing as hard as I could and made mistakes and for sure, with the damage as well, it was quite tricky. It could be the most difficult race I have had in Formula 1 so far and also the result will show that."
The damage was picked up with the second of the incidents, where Bottas attempted to make a move down the inside of Ocon at turn nine.
The Finn slid into the rear-left wheel of Ocon's car, causing a puncture on the RS20. Bottas put the mistake down to being overzealous in trying to make up for the turn one spin.
"So I had the spin in turn one," he added. "I was last but actually I was catching up on the train really quickly so by the time of turn eight, I was behind many other cars so I saw that I could make a move into turn nine.
"But then I locked up. There was more water on the inside and obviously, the visibility was pretty poor. I was pretty eager, maybe a bit too much. I locked up and hit one of the Renaults.
"I couldn't keep the car on track. I lost count of how many times I spun. It was like survival from then on to the flag. It felt like a long day."
Before you go...
Alonso completes final planned F1 test in Abu Dhabi
Williams select Aitken and Nissany for end-of-season young driver test