Lance Stroll has hit a horrible patch of form since his podium at Monza and a dismal weekend at Imola seems to show things aren't going to get any better in the short term, with just four races remaining.
Confidence with the car looks as though it has hit rock bottom as the Canadian aims to break a five-race duck on Formula 1's return to Istanbul Park for the Turkish Grand Prix.
But while there is no question the rough patch has been influenced by his feeling unwell since Sochi and the drama around his positive Covid test, there could actually be another reason: Nico Hülkenberg.
Stroll's absence in Germany allowed Nico Hülkenberg to get back behind the wheel of the Racing Point, having substituted for Sergio Perez earlier in the year, and in his two starts - one at Silverstone and one at the Nurburgring - he scored one seventh and one eighth.
Without those 10 points, the team would be adrift in sixth in the championship instead of being right in the mix with rivals McLaren and Renault. But it's not Hülkenberg's influence at the racetrack that has could be seen to have caused problems - it's his involvement behind the scenes.
Stroll's start of season form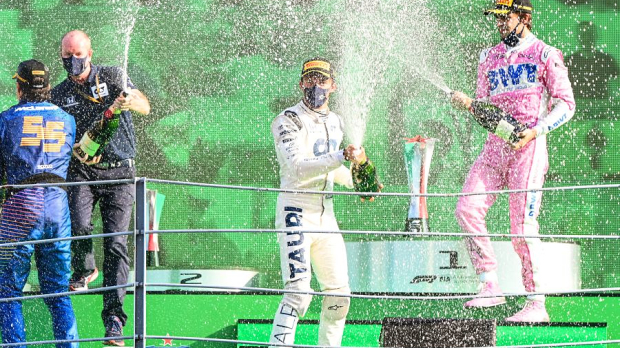 Stroll was arguably in the form of his life at the beginning of the season. Up until Mugello, the Candian was leading the head-to-head with team-mate Sergio Perez in terms of both points and finishing position.
He finished ahead of Perez in four out of six races at the start of the season, excluding the races the Mexican missed through Covid.
Stroll really should have won the Italian Grand Prix after restarting the race from second on the grid, only for a poor start to thwart his chances.
But since then, the car has changed.
Racing Point updates look promising before Mugello crash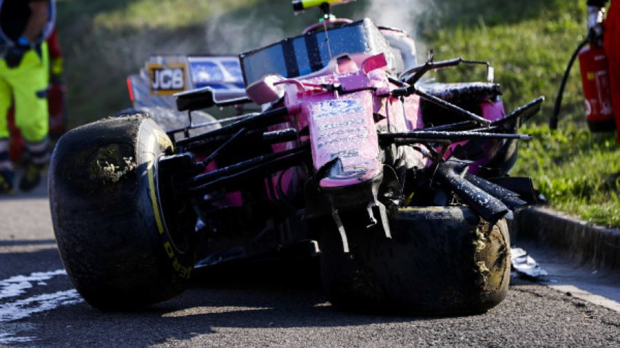 For the Tuscan Grand Prix, Racing Point introduced major upgrades to the side-pods, engine cover floor and rear suspension.
Using these upgrades, Stroll was sitting in the top five towards the closing stages of the race, and the prospects of getting even more speed out of the RP20 to cement third in the standings were good.
However, a hefty crash at the high-speed Arrabbiata corner courtesy of a rear-right failure stole that finish away. And after that, according to Racing Point technical director Andrew Green, something changed.
Green suggested this accident has contributed to the slump in form, saying: "He has obviously taken quite a battering physically and mentally. It was quite a big accident in Mugello so I think that probably dented his confidence"
Stroll dismisses upgrades at Imola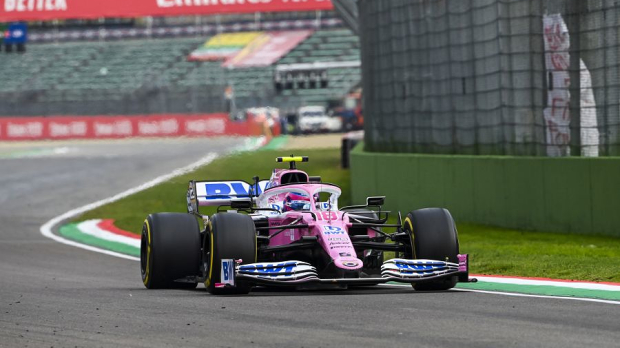 Fast forward to Imola and Stroll - in his quest to rediscover some sort of form after three non-finishes and a missed race due to a positive Covid test - forced a reversion of the suspension updates.
In hindsight, it was a bad move. It was another no-score, although this time Stroll did manage to finish. But the dismissal of the raft of upgrades brought in prompted Green to remark that the Canadian would have "learnt his lesson".
But why would a driver struggle with new parts on the car? After all, it is the feedback of the driver that drives the development at the factory, isn't it? Well, technically yes - but that driver isn't Stroll.
Developments were Hülkenberg's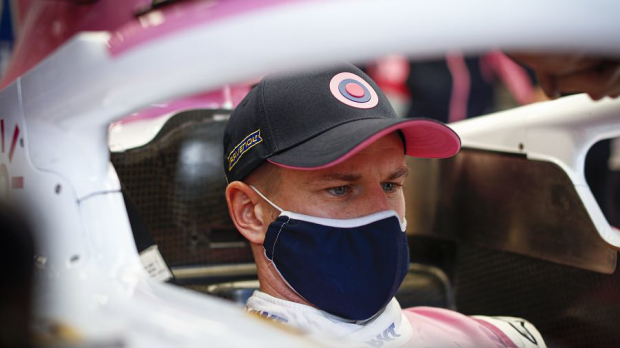 We constantly see examples of how cars are supposedly 'set-up' towards a certain driver in a team, leaving the so-called second driver floundering to try and get to grips with his machine. The obvious current example is with Max Verstappen and Alex Albon at Red Bull.
The latest F1 cars are unforgivingly sensitive, with heavy rear-ends throwing the car around at the mere hint of a slide. As a result, they are also sensitive to set-up changes so drivers look to hone them to minuscule margins of comfort within their own driving style.
That makes Green's revelation that Hülkenberg's feedback drove the developments added to the car at Mugello really intriguing.
Why, when you have two drivers who have completed lap-upon-lap in pre-season testing and the first few races of the season, would you decide to take advice from a driver who may well drive in a completely different style to Stroll and Perez and will - Nürburgring excluded - probably never race for you again?
If this is why Stroll is unsettled then it would be a major error of judgement from a team that should be easily safe in third ahead of Renault and McLaren.
With the Canadian pointless since Monza on the sixth of September and Racing Point's rivals seemingly getting ever stronger, the crucial battle for the best of the rest looks to be slipping away.
The team will be hoping Green's remarks about Stroll's confidence being hit are spot on and that he can rediscover form quickly.
Before you go...
Reflective Russell out to atone for Imola error
Racing Point ready for "one last big push" to secure third in constructors' fight