After breaking Michael Schumacher's record with his 92nd career victory by taking the chequered flag, Lewis Hamilton now holds the F1 landmarks for wins, pole positions, podiums, points and races led, among other things.
The captivating start to the Portuguese GP saw Carlos Sainz lead a race for the second time this season, after previously doing so for a lap at Monza, with the Spaniard in front for four laps after a rapid start.
After a hard-fought race in which he drove as high as seventh, George Russell eventually finished 14th and left Portimão point-less again, meaning he is closing in for the F1 record of most races entered without scoring a single point.
We have all that and more as we review the best statistics to emerge from the Portuguese Grand Prix weekend!
Hamilton's breaks F1's second-most famous record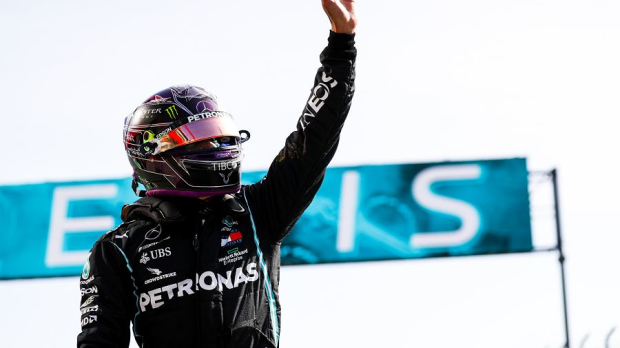 We say 'second-most' as championship victories outrank career wins, but with his 92nd career triumph, Hamilton's palmarès is becoming ridiculously decorated.
To put 92 wins into perspective; that is as many victories as Alain Prost [51][ and Ayrton Senna [41] combined, who have the fourth and fifth most wins in F1 history.
Twenty-one of Hamilton's wins came during his time at McLaren, with five of those during his championship-winning 2008 campaign.
The remaining 72 have obviously been with Mercedes, taking 11 wins in a season on three occasions - 2014, 2018 and 2019.
With the seventh-most grand prix starts in F1 history at 262, Hamilton's 92 wins means he has won a scarcely believable 35.11% of all the races he has entered.
Only Juan Manuel Fangio and Alberto Ascari boast higher win percentages at 46.15% and 39.39% respectively.
Russell closing in on unwanted F1 record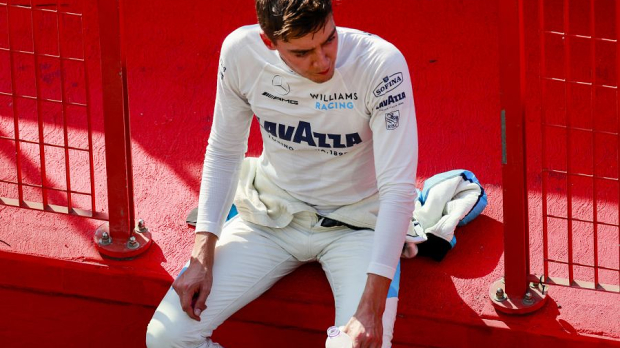 Switching from the championship leader to the man who is plum last in the standings, George Russell again came up empty-handed at Portimão despite an impressive outing.
Undeserved or not, it was Russell's 33rd career race and he is still yet to score a point, moving him up to fifth place for most grands prix entered without scoring.
Current record holder Luca Badoer is not yet within reach at 51 grands prix, but Russell will be ranked third if he cannot get on the board for Williams by the end of the season, with Max Chilton and Brett Lunger entering 35 and 34 respectively without a point.
Can Russell break his point-scoring drought this season with five races remaining?
Pierre Gasly's equals 2019 Red Bull tally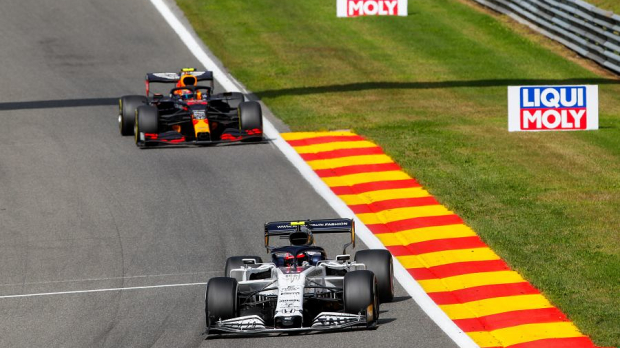 After 12 races with AlphaTauri in 2020, Pierre Gasly has 63 points, the exact same number he scored for Red Bull in 2019 over the same number of grands prix, after which he was replaced by Alex Albon.
The Frenchman has shown tremendous resilience and pace since his demotion, scoring his maiden podium in Brazil last year and even taking his maiden F1 victory at Monza for AlphaTauri.
Although Gasly has scored just one point fewer than Albon, Christian Horner has repeated Red Bull will not take back Gasly in 2021.
After consecutive top-six finishes for Gasly, while Albon has only scored a single point since his maiden podium in Mugello, should Red Bull reconsider?
Familiar faces on the podium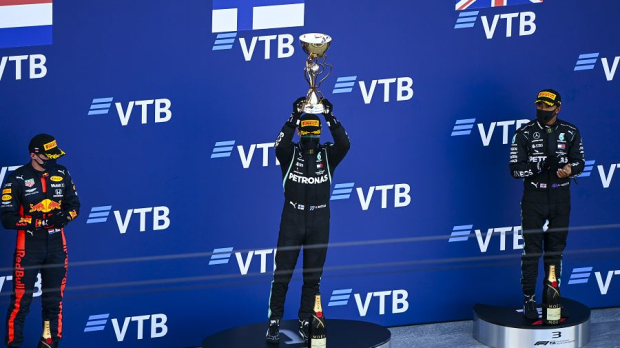 For the sixth time, a race has finished with Hamilton first, Valtteri Bottas second and Max Verstappen third.
Only one other combination of drivers on the podium has been more common in F1, and it is a fairly predictable one - Hamilton first, Nico Rosberg second and Sebastian Vettel third. Eight races finished in that exact order, which is the record.
In terms of three drivers standing on the podium in any combination, Hamilton-Bottas-Verstappen is now tied for third together with Schumacher-Mika Hakkinen-David Coulthard and Hamilton-Bottas-Vettel at 12.
The three men who have stood on the podium most often together are, again, unsurprisingly, Hamilton, Rosberg and Vettel. The trio shared the top three steps 14 times. Vettel, Fernando Alonso and Mark Webber did it 13 times.
Will Hamilton-Bottas-Verstappen be the most common combination soon?
Before you go...
Leclerc reminiscent of Hamilton and Schumacher - Brawn
Five talking points from a record-breaking Portuguese Grand Prix