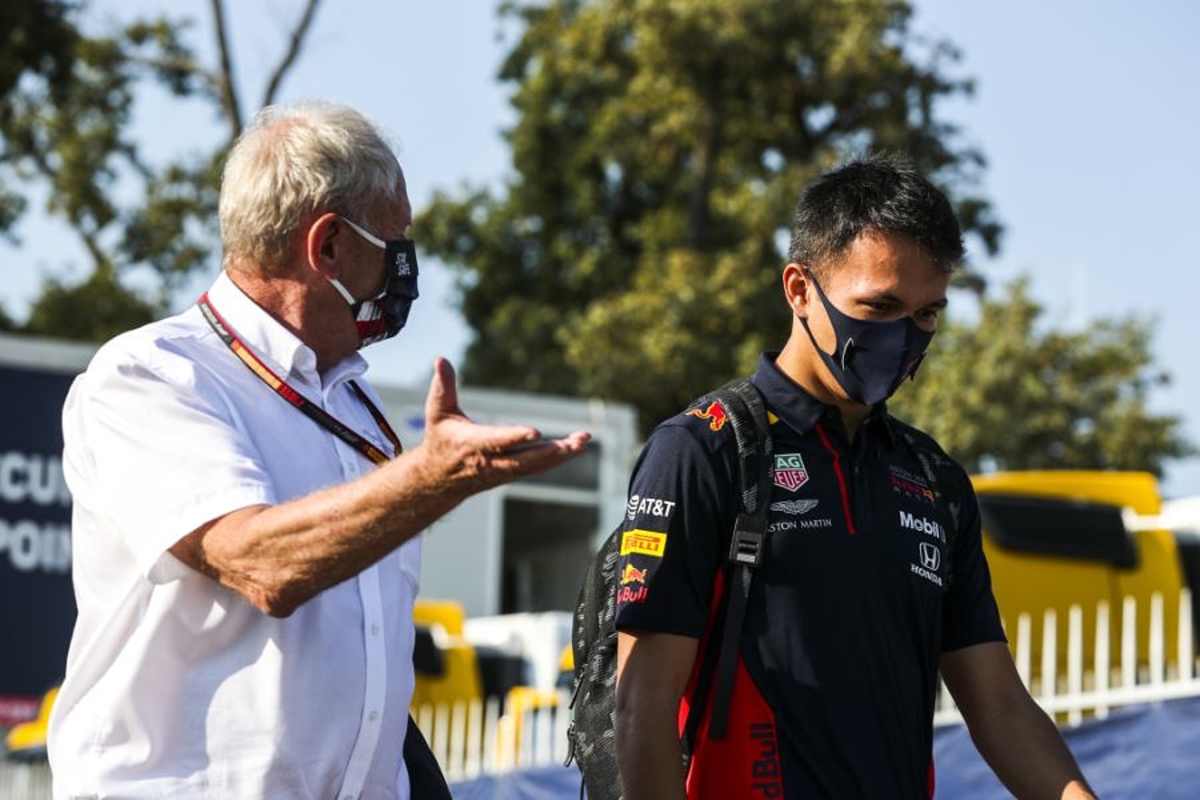 Red Bull confirm it will look at Perez and Hülkenberg if Albon blows last chance
Red Bull confirm it will look at Perez and Hülkenberg if Albon blows last chance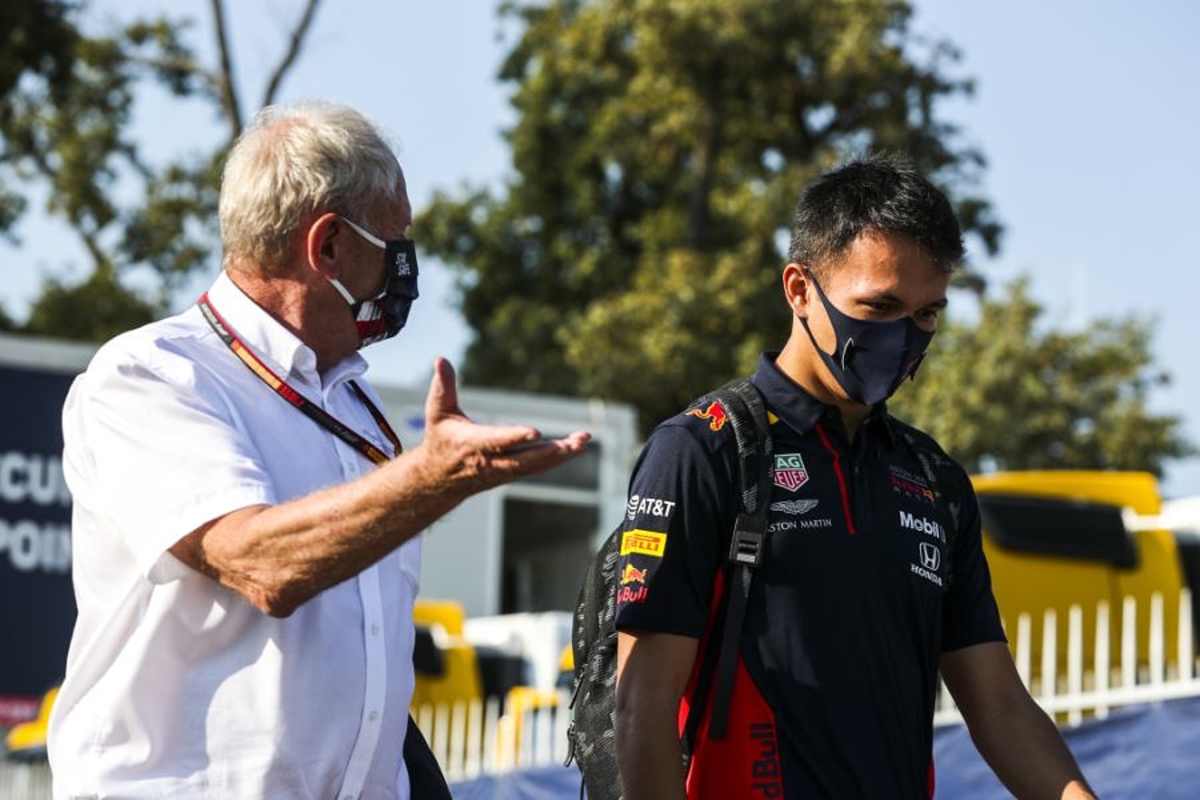 Christian Horner has confirmed he will look outside Red Bull's talent pool if Alex Albon blows what appears to be his final opportunity with the team.
It is the first time Horner has declared himself ready to dispense with tradition, and rather than promote from within as has nearly always been the case, the team will sign an 'outsider'.
It represents a snub to AlphaTauri's Pierre Gasly despite the Frenchman regaining his form and confidence since his demotion from Red Bull last summer, while Albon is now standing in the last-chance saloon going into the Portuguese and Emilia Romagna Grands Prix.
Asked if there was any other driver in the Red Bull pool should Albon not step up in the way it is hoped, Horner replied: "No. I think AlphaTauri are pretty settled with their drivers.
"As I say, our preference is very much Alex, but if we had to look at a different solution, then obviously we would have to look outside of the Red Bull pool of drivers, simply because there's no one available that we would look to put in.
"And there's some quality drivers, obviously, on the market that could be unemployed for next year."
Asked specifically about Perez and Hülkenberg, Horner said: "When you've drivers of that calibre that are on the open market then, of course, you have to look and evaluate all possibilities."
Horner has made clear to Albon he needs to start proving himself as Red Bull needs a solid, reliable number two to Verstappen in a bid to challenge Mercedes on a more consistent basis.
Horner added: "We want Alex to claim that seat and basically justify that there is no need to look at any other alternative than Alex. I think everybody in the team wants to see him do that.
"It felt like in Mugello [where Albon scored a podium for the first time] he was starting to turn the corner and so on. He's had a couple of difficult weekends, so he needs to bounce back here, I think, and particularly Imola with a strong weekend from start to finish.
"So that's our focus, that's our objective. As I say, he's a popular member of the team, but we need two cars closer together in order to fight the Mercedes and that's what we've got to do, that's our target."
Before you go...
Petrov steps down as FIA steward after shooting death of his father