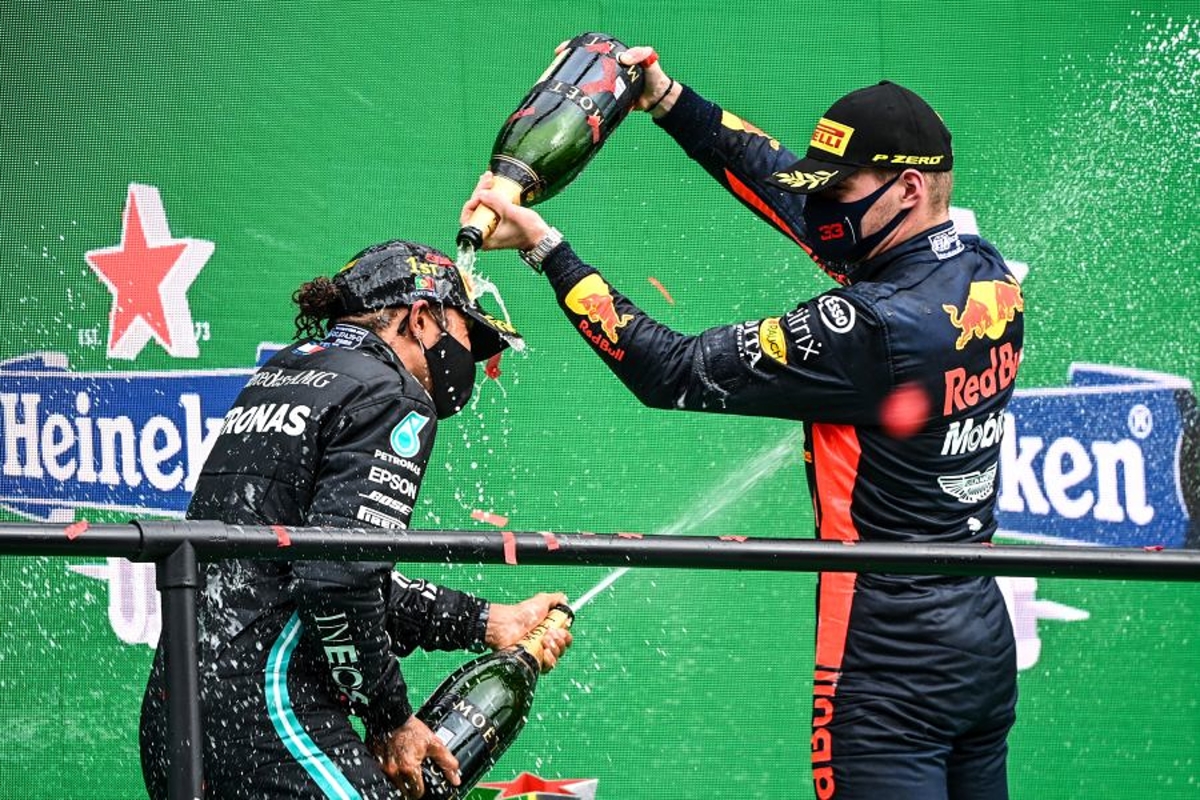 Verstappen – I'll have to drive until I'm 40 to break Hamilton records now
Verstappen – I'll have to drive until I'm 40 to break Hamilton records now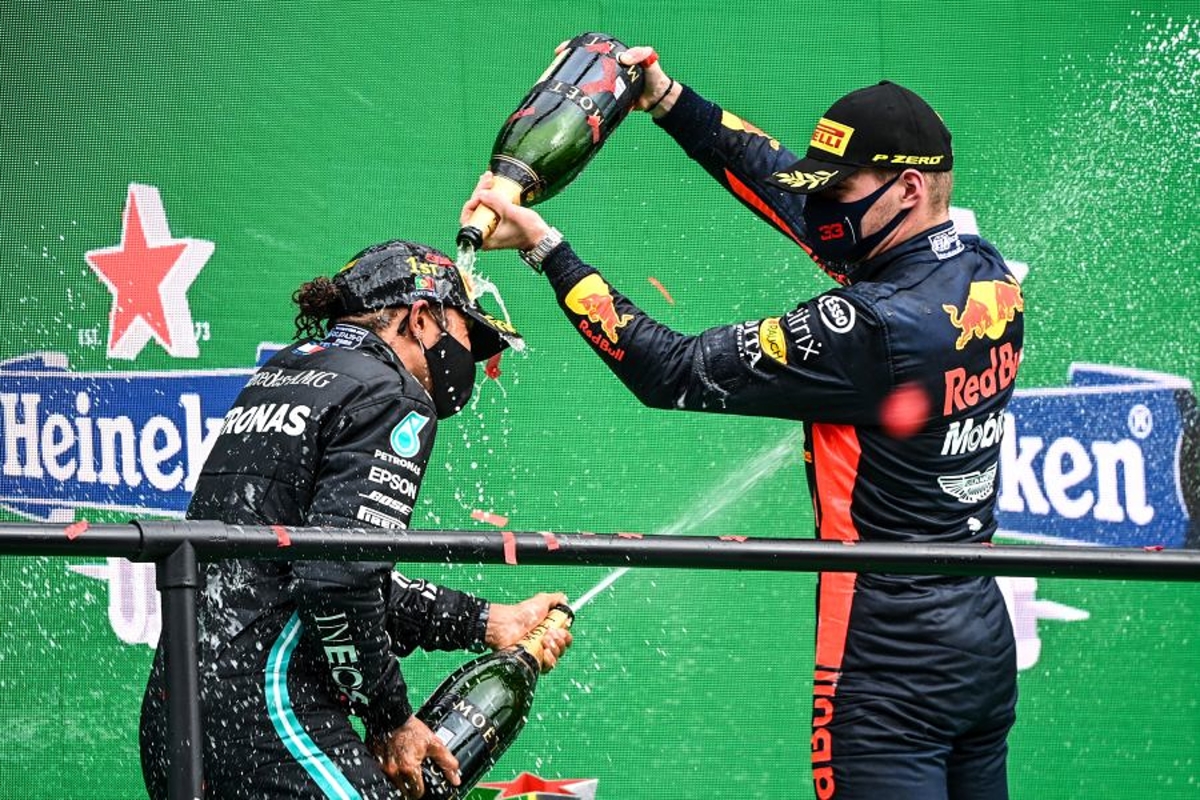 Max Verstappen believes he will have to 'go on until I'm 40' if he wants to beat Lewis Hamilton's record-breaking achievements.
Hamilton crushed his rivals in Portugal on Sunday to break Michael Schumacher's wins record with his 92nd grand prix victory.
Verstappen, who has nine wins from 114 starts across his seven seasons in F1, is already considerably behind Hamilton at the respective stage in their careers as the Briton had claimed 22 victories - and his first title - after as many races.
The 23-year-old expects Hamilton to easily break 100 race victories, while he also revealed that the Mercedes driver told him after the Portuguese race that putting the record out of reach is something that drives him on.
"We were just talking about it," laughed Verstappen. "Lewis said he keeps pushing because he wants to set it [the bar] very high. I have to work very hard to try and get there.
"I mean, it's amazing. It's just an incredible achievement. 92 victories and I don't think it stops there. It will go to well over 100. He is pushing me to go until I'm 40 years old or something! It's a good motivation, anyway."
Hamilton, who started his career with McLaren-Mercedes in 2007, took his first F1 victory in Canada after just six races and won a total of 21 grands prix in 110 races with the British team.
Since moving to Mercedes in 2013, Hamilton has added a further 71 wins in 152 races, an average of almost a victory every two grands prix.
Verstappen, who believes it is not just pure speed but also consistency that is key to Hamilton's reign, added: "I think, to Lewis, it's incredible. He's also going for his seven world titles, which is very impressive.
"Everyone knows he is very quick, but I think what has been also a real strong point is that he is very consistent, very rarely makes a mistake and that's why I think he got to these numbers so quick. Yeah, it's just very impressive."
Before you go...
Hamilton left wondering when racing edge will finally desert him