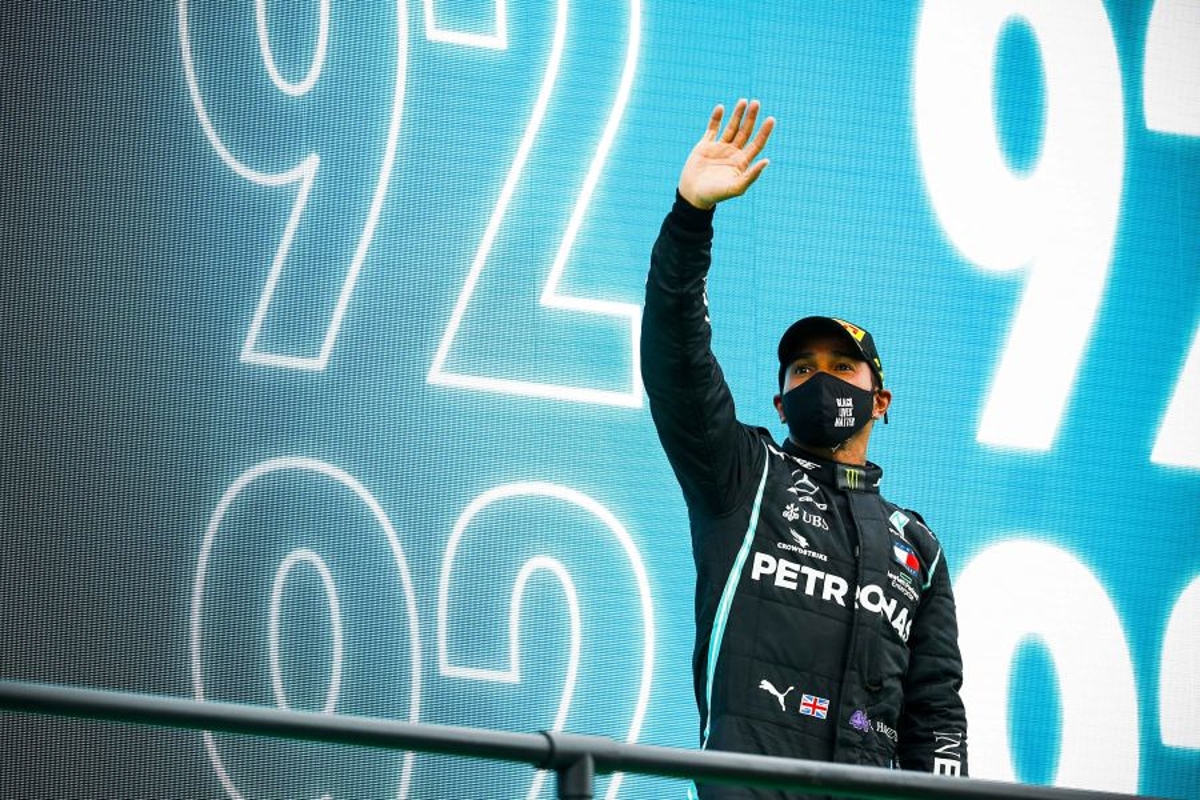 Hamilton left wondering when racing edge will finally desert him
Hamilton left wondering when racing edge will finally desert him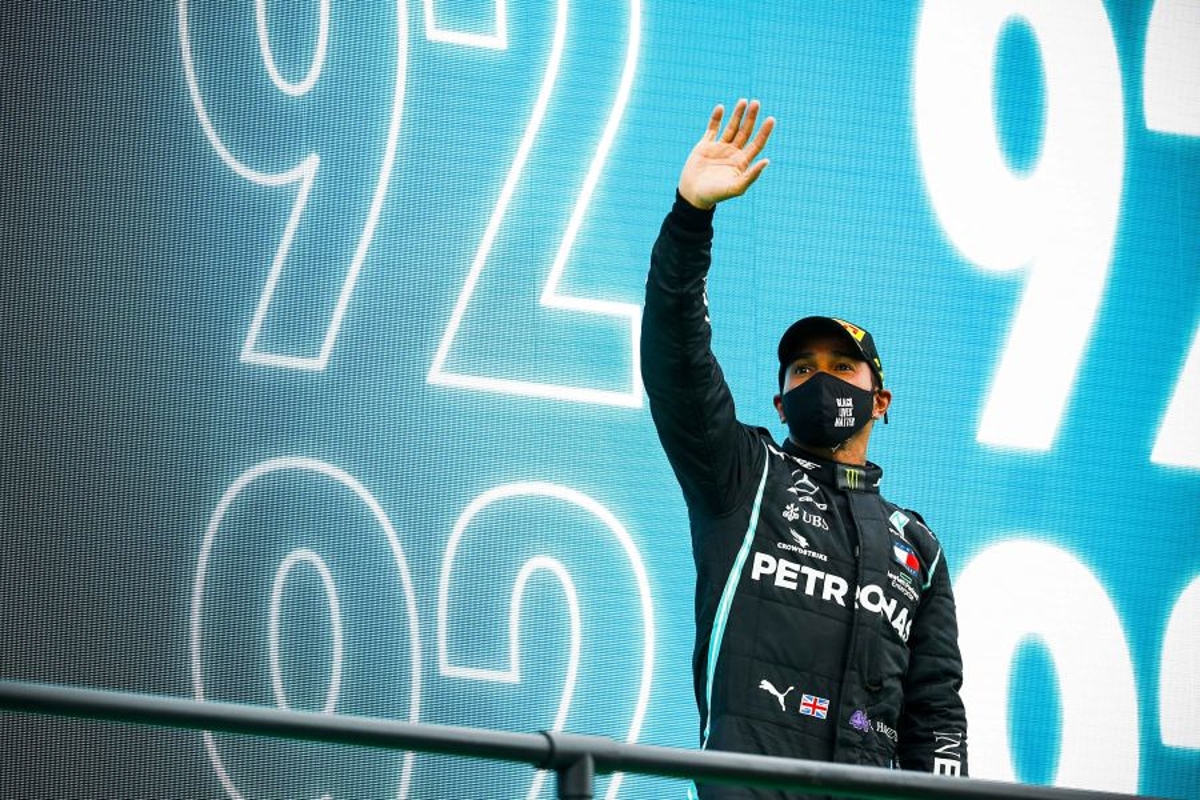 Lewis Hamilton has been left wondering when he will suffer a performance drop off in the wake of setting a new Formula 1 record for race wins following his victory in the Portuguese Grand Prix.
The six-time champion, though, is hoping his dominant triumph at Portimão - crushing Mercedes team-mate Valtteri Bottas by over 25 seconds to secure his 92nd success - is proof that day is far from arriving soon.
With one hand on a record-equalling seventh title, asked as to how high he could set the benchmark, he said: "I don't believe in the saying 'The sky's the limit'. It's just a saying.
"It depends how much we want it, how much we want to continue to raise the bar and going by our history together, just the way we work, we don't sit back on our results, we keep working, we keep elevating.
"I definitely sometimes wonder, you know, jeez I'm 35 years old. I still feel physically strong but you still wonder when is it going to tip over and [you] lose performance but showing by this, it's not yet."
Hamilton has relentlessly campaigned for a more diverse F1 this season, along with calling for a push for environmental considerations to be introduced, amongst other initiatives.
The championship leader insists the opportunity to use his position as a platform for change is one of a number of external reasons that inspire him to continue.
"Every race feels like the first one," he said. "I don't know how that's possible after all these races but for me it does, just as challenging as the first, and I think there is a lot more for us to do.
"Especially as we're in this crazy time of the pandemic. We're in a crazy time with having to also utilise our position as a business, as a leader in the business for inclusivity, for diversity, there's a lot of work to do.
"So, that keeps me inspired. My team-mates, who are continuously growing, my fans who are continuously learning through this process with us all, and our sport that is slowly changing, it's a real special time."
Before you go...
Perez reprimand is "big issue" for the sport - Szafnauer
Watch Raikkonen's crazy first lap in Portugal as he makes up TEN places