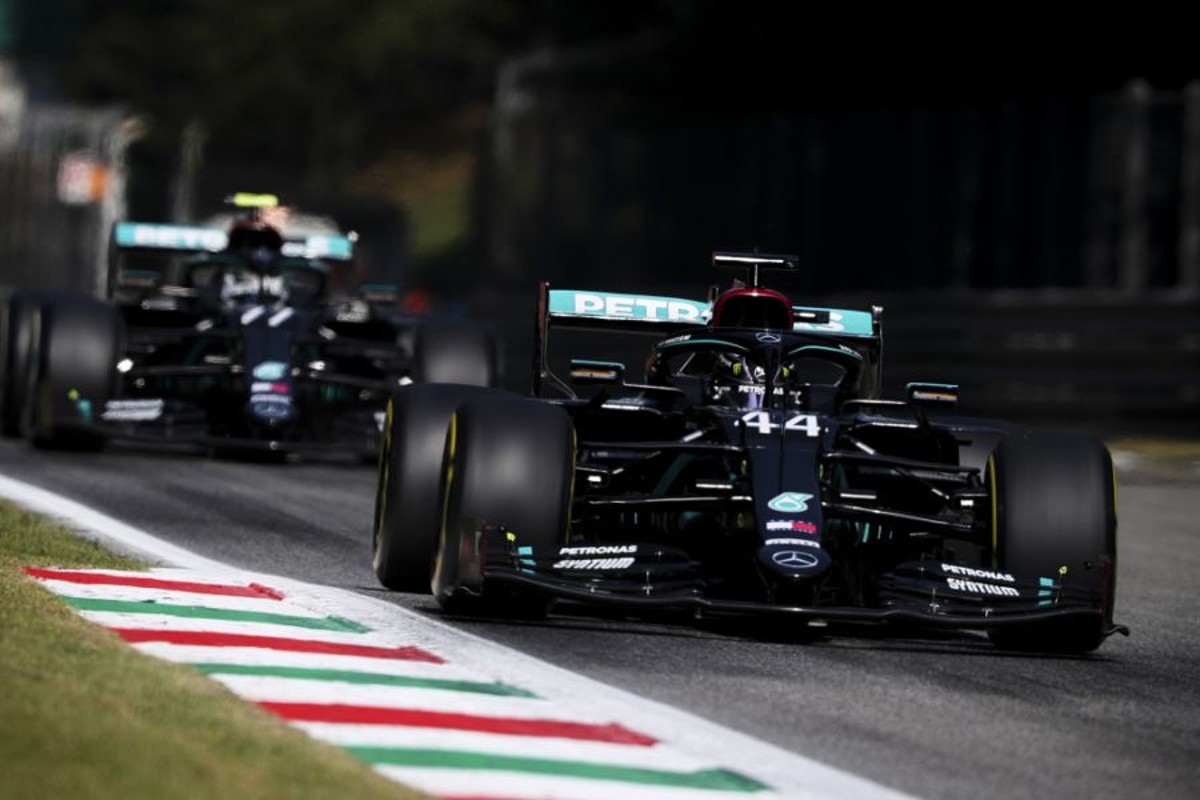 How Mercedes can secure a record-breaking constructors' championship in Portugal
How Mercedes can secure a record-breaking constructors' championship in Portugal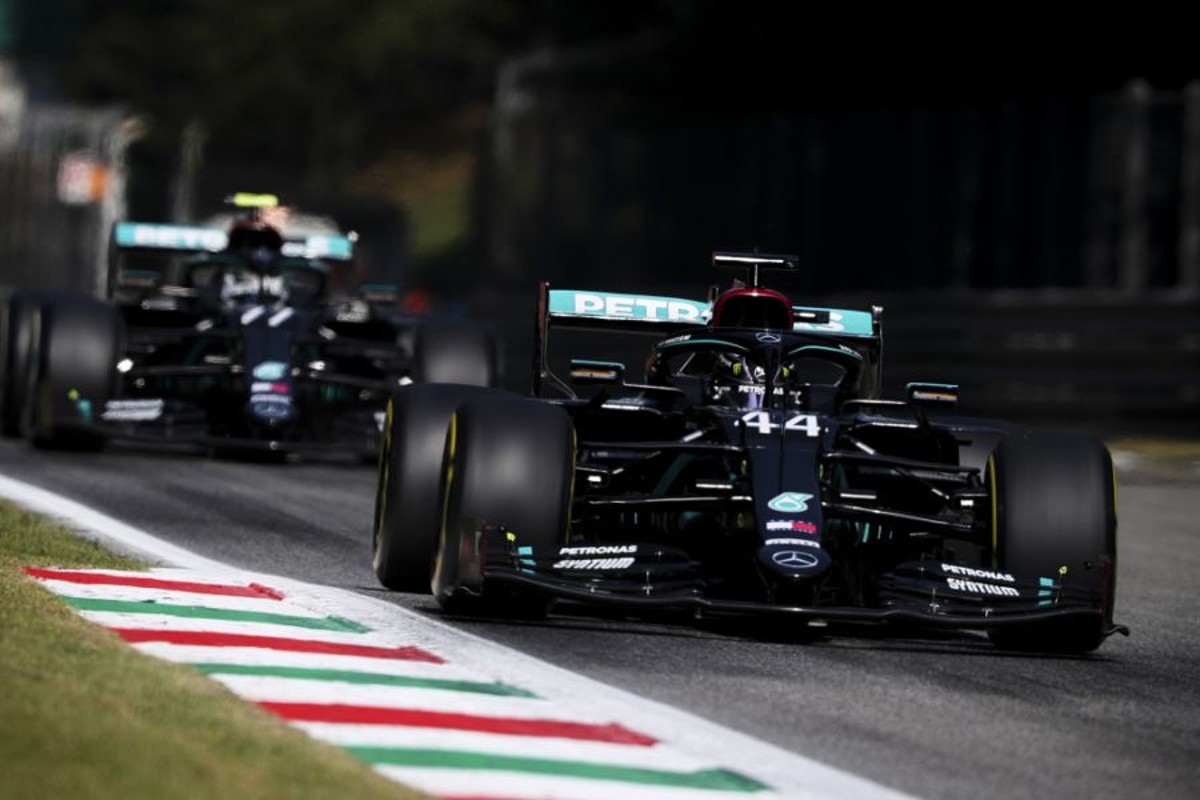 Formula 1 returns to Portugal for the first time since 1996 this weekend for the 12th race of a season again dominated by Mercedes.
The Brackley-based team have the opportunity to wrap up a record-breaking seventh consecutive championship at Portimão's Algarve International Circuit this weekend.
Mercedes is currently tied for the record with Ferrari who won six in a row from 1999 to 2004. Going into this weekend it is a long shot it will make it seven, but how can it do it?
Mercedes currently leads Red Bull by 180 points. With a maximum team score of 44 points available from a race weekend - 25 for the win, 18 for second, and one for the fastest lap - it leaves a total of 264 points on the table.
So with a maximum of 220 points available after the Portuguese GP, Mercedes need to score at least 40 points more than Red Bull. Here are the scenarios.
Mercedes one-two with fastest lap
If Mercedes secure a one-two finish and hold the fastest lap bonus point to reap the full 44-point allocation, Red Bull must score at least four points to continue the 'title battle' onto Imola.
Mercedes one-two without fastest lap
If Mercedes fail to set the fastest lap between either two drivers, then Red Bull only need to score a minimum of three points to extend the wait for the Silver Arrows.
Mercedes one-three with fastest lap
If Mercedes obtain a double-podium with a car in between, Red Bull has to score a single point in order to deny Mercedes an early celebration. A Red Bull no score leaves Mercedes just needing a one-three finish.
Before you go...
"Negative" feelings over Ricciardo's Renault exit now in the past - Abiteboul
Engine partnership allows Haas to talk to Ferrari "first" over junior drivers