Sergio Perez is viewed by many as the best driver outside of the top three teams but after being released by Racing Point, where will the Mexican next ply his trade?
It seems almost unthinkable a driver with the talent of Perez is on the market, but then this year has been one full of head-shaking surprises.
In the driver transfer market alone, Daniel Ricciardo, Carlos Sainz and Sebastian Vettel have all been part of the most high-profile game of musical chairs for years.
With options seemingly limited for Perez, where will the Mexican next call home?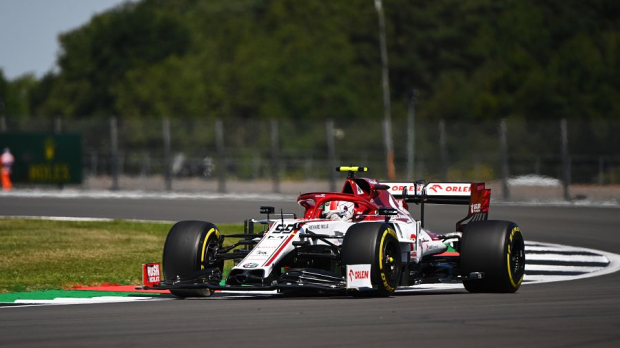 It could be all change for Alfa Romeo in 2021. Mick Schumacher appears certain to join the team in place of Antonio Giovinazzi, a scenario that grew more likely with the recent announcement he is to take part for the team in Friday's FP1 session ahead of the Eifel Grand Prix at the Nürburgring. It also remains to be seen whether Kimi Raikkonen has the desire to continue his record-breaking career.
Should the Finn call time, Perez, who raced with the team in 2011 and '12 when it was formerly known as Sauber, is likely to appear close to the top of the list of potential replacements.
Team principal Frédéric Vasseur, however, is a known fan of free-agent Nico Hülkenberg. The German revealed after his two-race Silverstone cameo he had made contact with the team about a potential drive.
With only one seat potentially up for grabs, and this is if Raikkonen leaves, how would you choose between the two?
As more time goes by, more doors it seems close on Perez.
In confirming F2 driver Callum Ilott will complete in FP1 at the Nürburgring, all indications point to the American team favouring a rookie for one of its seats.
Of course, it is possible Haas will hit a complete reset with neither Romain Grosjean nor Kevin Magnussen being retained, but while the former is taking every opportunity possible to criticise the car, the latter has all the calmness of a man who is secure in his seat.
Team principal Guenther Steiner claims the team has no shortage of cash and is looking to the future for success across the next five years.
Perez will be 31 years old at the start of next year, so will Steiner stick to his guns or will the sponsorship money from Perez be too great to resist?
Red Bull or AlphaTauri
We have put these two together because both options seem unlikely and would raise significant questions about the quality of the Red Bull young driver programme.
Obviously, Max Verstappen will remain at Red Bull but the other three seats, currently filled by Alex Albon, Pierre Gasly and Daniil Kvyat, remain up in the air.
Despite a recent podium finish in Mugello, Albon has struggled to match his team-mate in his first full season alongside the Dutchman.
Red Bull would ideally see Albon pick up the pace and act as a rear gunner for Verstappen and all the signs point to the team giving the Thai-British driver more time to achieve this target.
To AlphaTauri then, and this looks like another case of 'no room at the inn'.
Pierre Gasly is almost certain to remain. After scoring his maiden win at Monza, the Frenchman has turned a corner since being relegated to the junior team midway through 2019 and is, if anything, putting pressure on Red Bull to again consider switching him and Albon.
The second seat is a close contest between Kvyat and F2 driver Yuki Tsunoda. The Japanese talent is not only part of the Red Bull junior programme but is also backed by power unit supplier Honda, although its announcement it is pulling out of F1 at the end of next year may have altered that landscape.
While a move to Red Bull may be an attractive option for Perez, with five drivers already vying for four seats, it is not easy to picture where the Mexican fits in.
IndyCar, Formula E, WEC...there are options outside of F1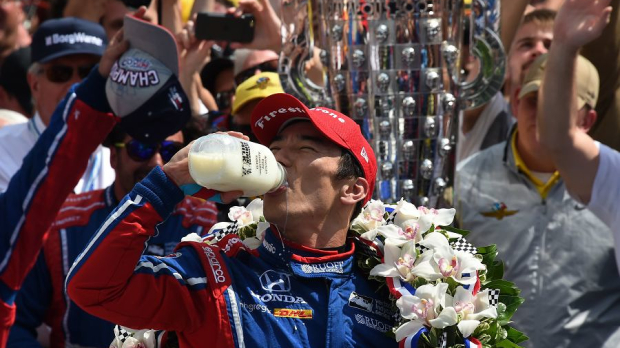 As difficult as it is to imagine, there is life outside of F1. Jean-Eric Vergne, Sebastien Buemi, Nelson Piquet Jr. and Lucas di Grassi have all taken world titles in Formula E after leaving F1.
Countless more have gone on to achieve success in other categories, including two-time Indianapolis 500 winner Takuma Sato.
So often it feels as though the loss of an F1 drive is the kiss of death for a driver's career, but this is not true.
Should Perez leave the F1 paddock, it would be a shame, but it would almost certainly not be the last we hear of the Mexican.
Indeed, McLaren Racing CEO Zak Brown has already offered him a potential IndyCar drive.
Before you go...
Aston Martin to help 'psychologically tarnished' Vettel to regain "his mojo"