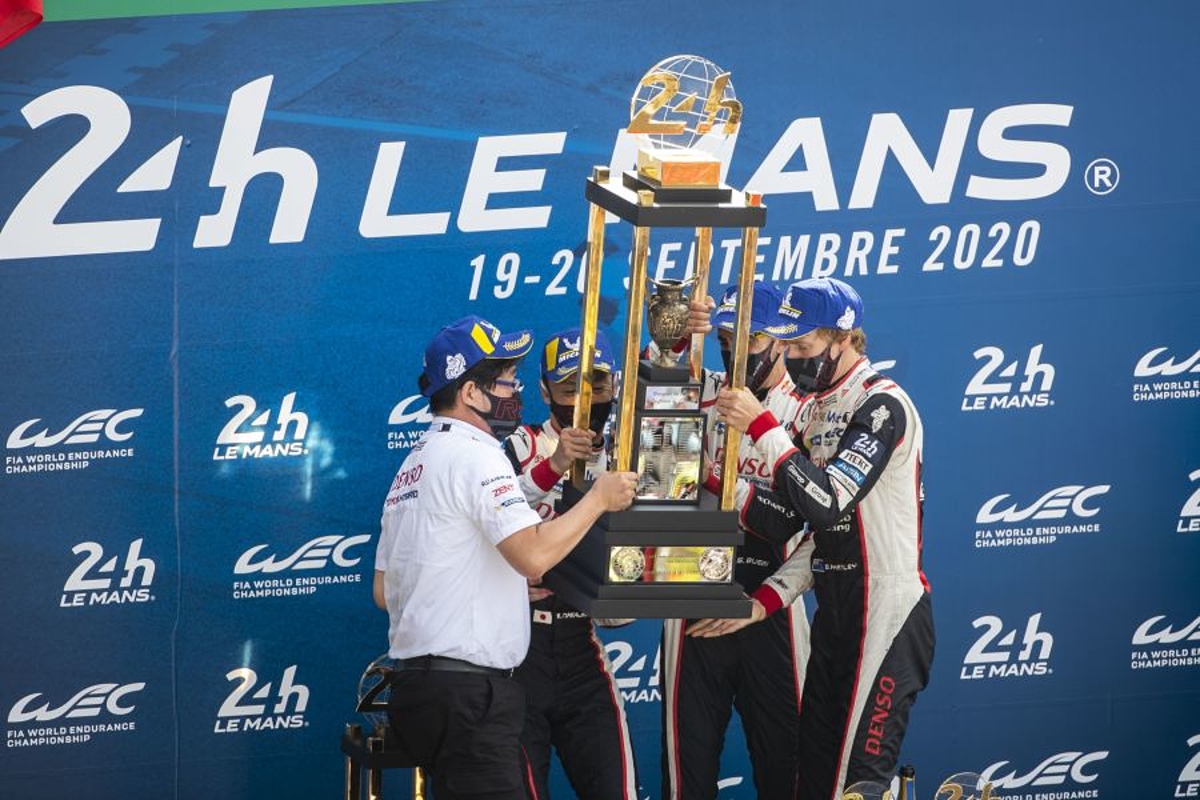 "We get to keep the trophy now" - Buemi after third Le Mans win
"We get to keep the trophy now" - Buemi after third Le Mans win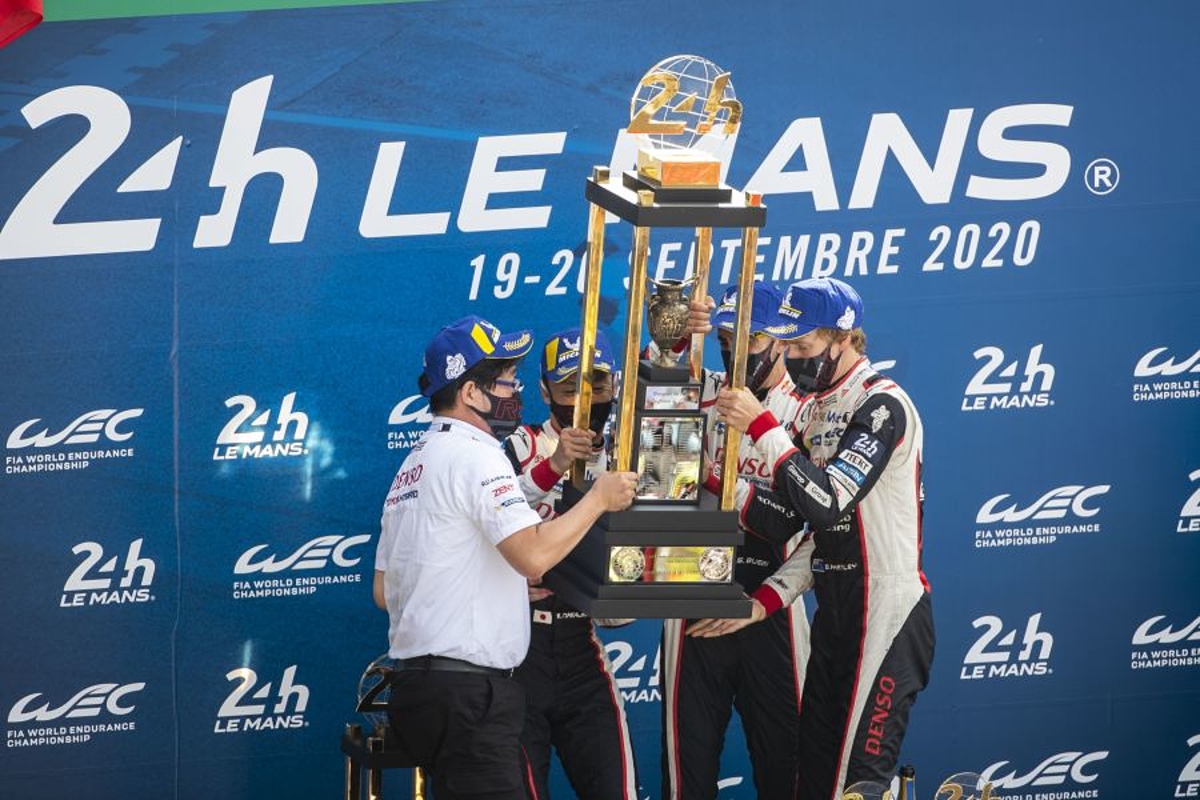 Sebastien Buemi enthused "we can keep the trophy now" after taking a third consecutive victory at the Le Mans 24.
Driving alongside Kazuki Nakajima and Brendon Hartley, the number eight Toyota once again proved to be unbeatable at the iconic race.
"It's amazing!" said Buemi. "We get to keep the big trophy now when you win three times so that was the big target."
The race was not as straightforward as the Swiss driver would have wanted with the car dropping out of sequence in the pit stops early on after suffering a puncture.
However, the misfortune of a turbo failure in the sister Toyota proved to be decisive in the battle for honours as the number seven car lost the lead and drop several laps behind during a half hour pit stop.
Buemi added, "When you look at the race, just after the start we had the puncture, we had the slow zone not going our way and we had the brake issue."
"All of a sudden you feel like everything is lost. But again, in Le Mans it's never the case. With what happened to the sister car and to the Rebellions, in the end, we were there. It's an incredible feeling and I'm so happy we made it."
Before you go...
Toyota wins third consecutive 24 Hours of Le Mans
Perfect time for Renault-Alpine name swap with upcoming regulation changes