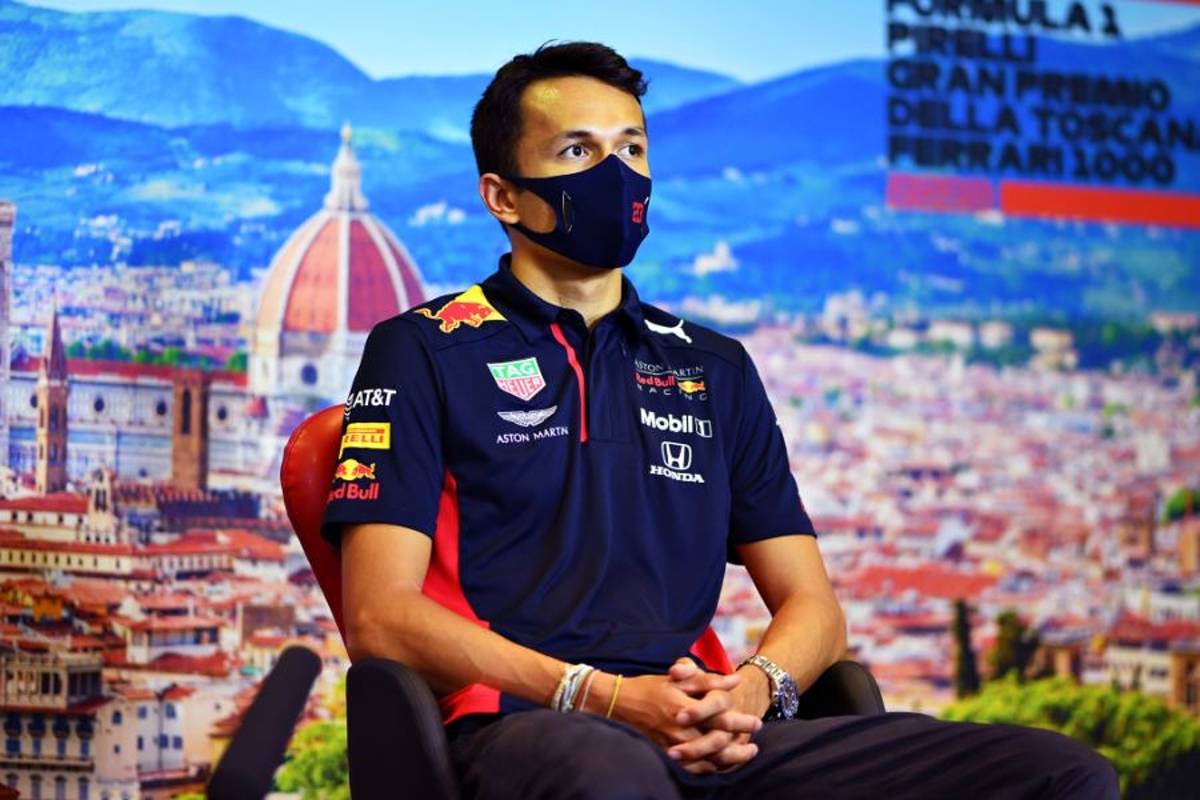 Albon "can finally breathe" after ending wait for F1 podium
Albon "can finally breathe" after ending wait for F1 podium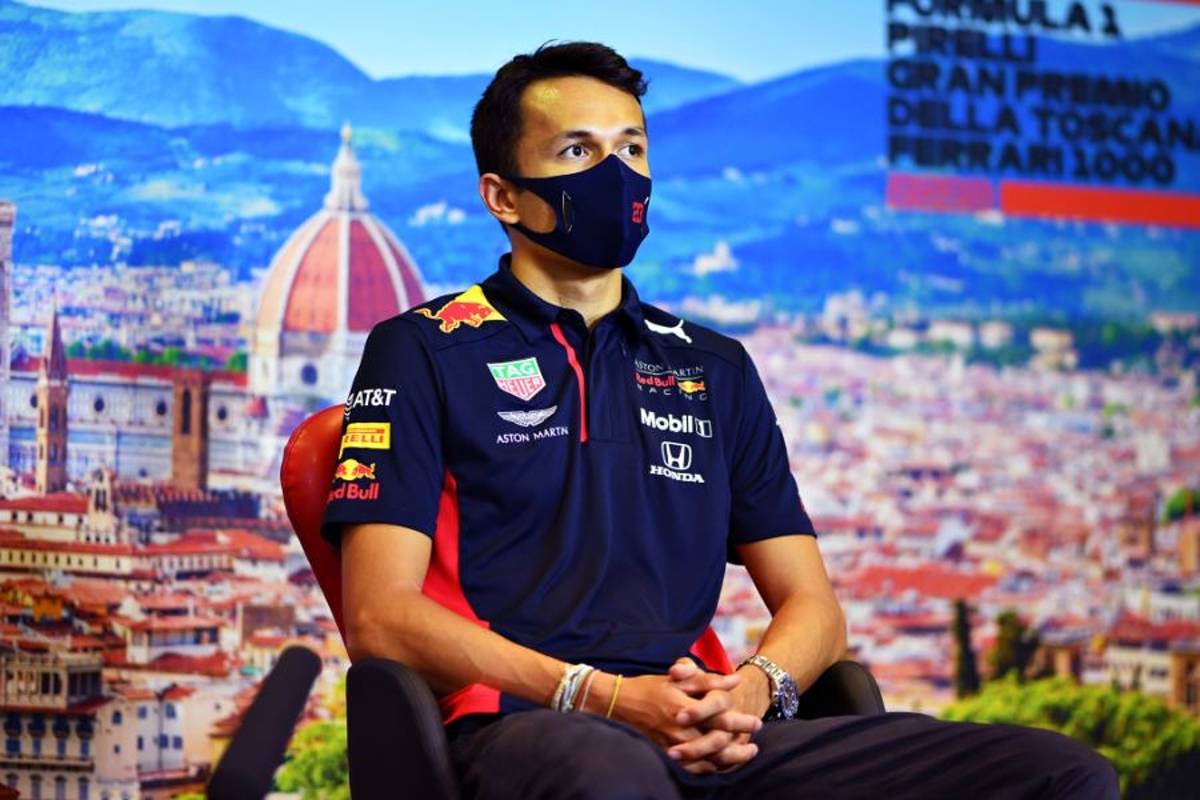 Alexander Albon feels he can "finally breathe" after clinching his maiden Formula 1 podium at the Tuscan Grand Prix.
Albon is the first-ever Thai driver to stand on the podium and the first Red Bull driver not named Max Verstappen to finish in the top three since Daniel Ricciardo at Monaco in 2018.
Having to overtake Ricciardo's Renault to secure his spot in behind the Mercedes duo of Lewis Hamilton and Valtteri Bottas, who were P1 and P2 respectively, Albon was relieved after a hectic Sunday afternoon at Mugello which included the race being red flagged on two separate occasions.
"[Took] a while to get here! It was a tough one, we had to work for it. I'm really happy, I feel I can breathe. It's nice to be here," the 24-year-old said post-race.
"I was expecting it [the physicality] to be worse but we did have two red flags so that did help it.
"It's ruthless, especially the high speeds in sector two, you feel it. But otherwise there is more adrenaline going in my body than anything else so I'm happy."
Dropping places on both restarts at Mugello, Albon overtook Sergio Perez after the second start and Ricciardo after the third start, finishing only behind the two Mercedes.
He added: "We just couldn't get off the line so most of the overtakes had to be done on the circuit. But our car is good on the brakes, we know that since day one. So we can do the kind of moves like that [on Ricciardo] and it's fun to drive."
Before you go...
Hamilton one win away from Schumacher record after crash-strewn Tuscan GP
Hamilton wins a chaotic Tuscan GP, Albon scores a maiden F1 podium - Live Blog!