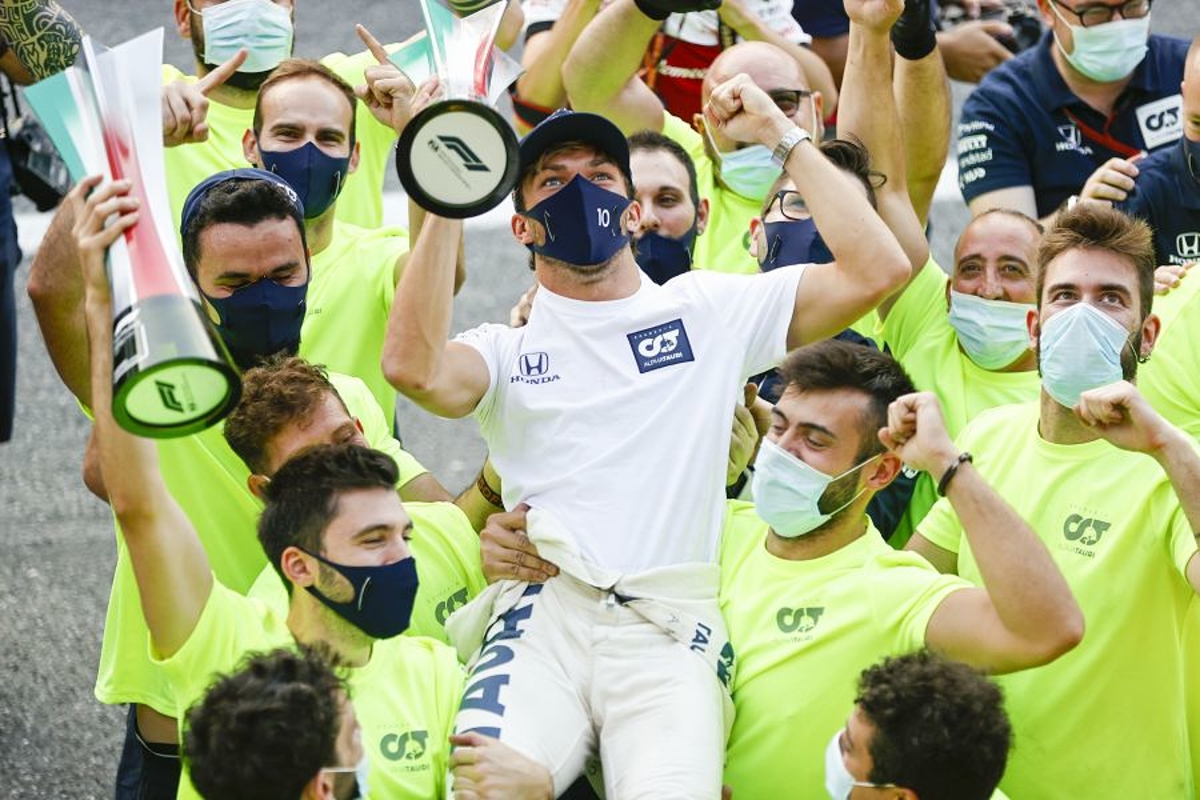 Why Italian Grand Prix victory caps off Gasly's road to redemption
Why Italian Grand Prix victory caps off Gasly's road to redemption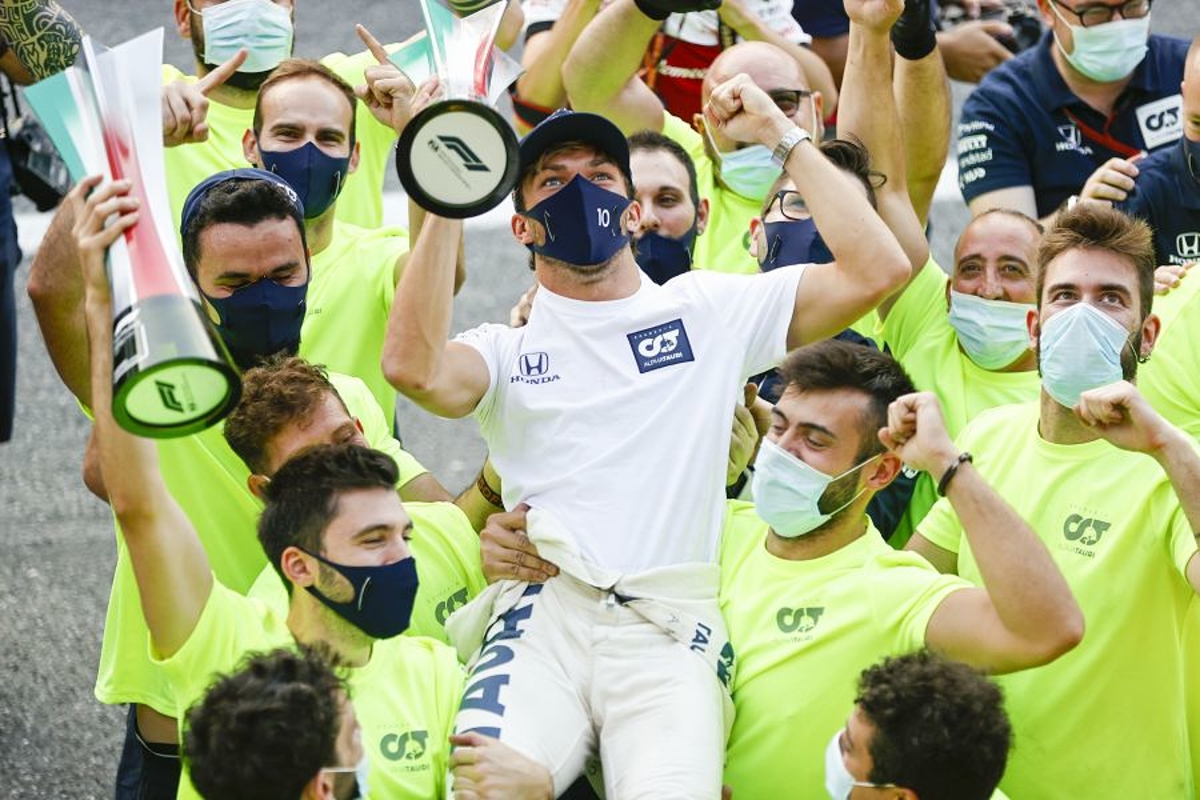 Pierre Gasly's Italian Grand Prix triumph meant a whole lot more to him than simply earning his first win in Formula 1. The journey undertaken by the Frenchman to reach the top step of the podium has been a rollercoaster of emotions.
The man who celebrated his maiden grand prix triumph at Monza was clearly far removed from the one of a year ago in the wake of losing his close childhood friend Anthoine Hubert and demotion from Red Bull.
His display at the 'Temple of Speed' was a coming of age for Gasly who typified his resilient character with a perfectly controlled race under highly pressurised circumstances.
"I grew up with four brothers, and personally, as a child, I had to work through quite difficult moments," explained Gasly as to the source of his self-belief and resilience.
"It built me a pretty strong character and I always had to fight for everything I wanted. I always, in some way, managed to turn that negative energy into something positive.
"I knew last year what happened, deep inside me, obviously, I felt hurt and I didn't feel it was fair to myself and I really wanted to make a clear point at that moment.
"I know I'm fast, I know what I can do, I know I can believe, I've been fighting for victories, for pole, championships in my early years, in my career and that's what I want in F1."
So how has Gasly turned things around to take his first Formula 1 victory? Let's take a look back at his career so far.
Red Bull dream turns into a nightmare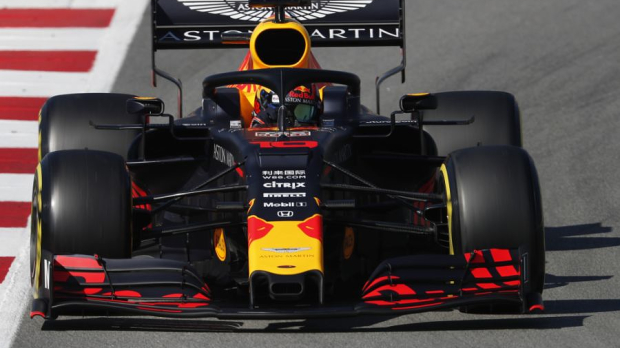 After a strong debut season in F1 in which he regularly outperformed team-mate Brendon Hartley, Red Bull decided Gasly was the man to take over from the outgoing Daniel Ricciardo for 2019.
The opportunity to drive a car with race-winning potential is what every single racing driver dreams of. Red Bull had supplied a fast car in 2019, one capable of challenging the all-conquering Mercedes and resurgent Ferrari.
Max Verstappen underlined the strength of the car with two victories before the summer break. But Gasly's dream turned into a nightmare as he struggled to get to grips with the RB15. He was consistently driving in no man's land, never able to show any sort of resemblance to the Gasly that drove for the 'junior' team the year previously.
Only once did he outqualify Verstappen, with the helping hand of a red flag during Q3 in Canada. He did claim two fastest laps, although he was afforded the opportunity for those as he was racing all by himself and lost nothing with a pit stop.
Being lapped by Verstappen at the Hungarian Grand Prix, though, was the final straw for the Red Bull hierarchy, leading to his demotion during the summer break.
The death of Anthoine Hubert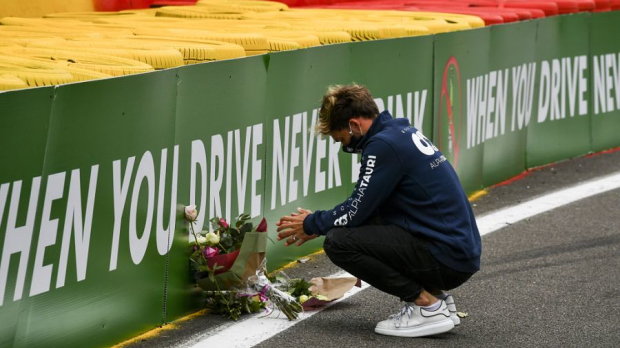 If it was not difficult enough for Gasly in seeing his F1 dream shattered by his demotion back to Toro Rosso, losing close childhood friend Anthoine Hubert at the first race back from the summer break almost broke him.
The mental resilience just to cope with the tragic accident in the F2 feature race that cost him his life is unfathomable.
Gasly has often spoken of the bond he and Hubert had growing up together, so when F1 returned to Spa recently, he conceded as to how much he continues to struggle to come to terms with the incident.
"As soon as I put one foot in the paddock I just had these images that come back into my mind, things I don't want to accept or I struggle to accept, and even during the track walk, I was thinking...I just struggled to realise it really happened," reflected Gasly.
"Unfortunately, that is just the truth, the reality and it doesn't make it any easier."
The fortitude showed by Gasly to knuckle down and pick up a ninth-place finish in that weekend's Belgian Grand Prix was admirable, and with everything going on in his head, it set the foundations for his resurgence.
Pierre strikes back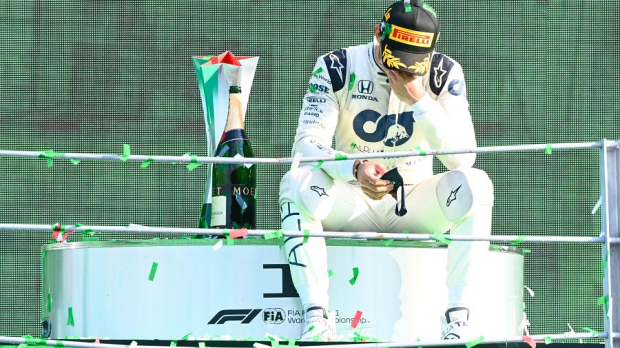 AlphaTauri team principal Franz Tost remarked following Gasly's victory that upon his return to the team he "came into my office and we greeted each other and he said he feels like he was here yesterday, that it is his family".
That appears to underline the fact there is a definite bond with the team and with Tost, amplified by his resurgence since his return.
Four points finishes towards the tail end of last season were capped off with a stunning second place in Brazil - his first podium in F1.
Since the race at Interlagos, it is clear to everyone how Gasly has rediscovered his confidence. Prior to Sunday, there had already been some fine performances this season, with his AlphaTauri consistently showing pace.
Gasly's victory at Monza adds to his four previous top-10 performances in the previous seven races, producing a drive at Belgium that would have been good enough for fifth had it not been for a badly-timed safety car for the team.
It is clear to see by the reactions of his fellow drivers how well-received Gasly's victory was in F1's bubble. The question now is, what next?
Before you go...
AlphaTauri "can celebrate in December" - Tost