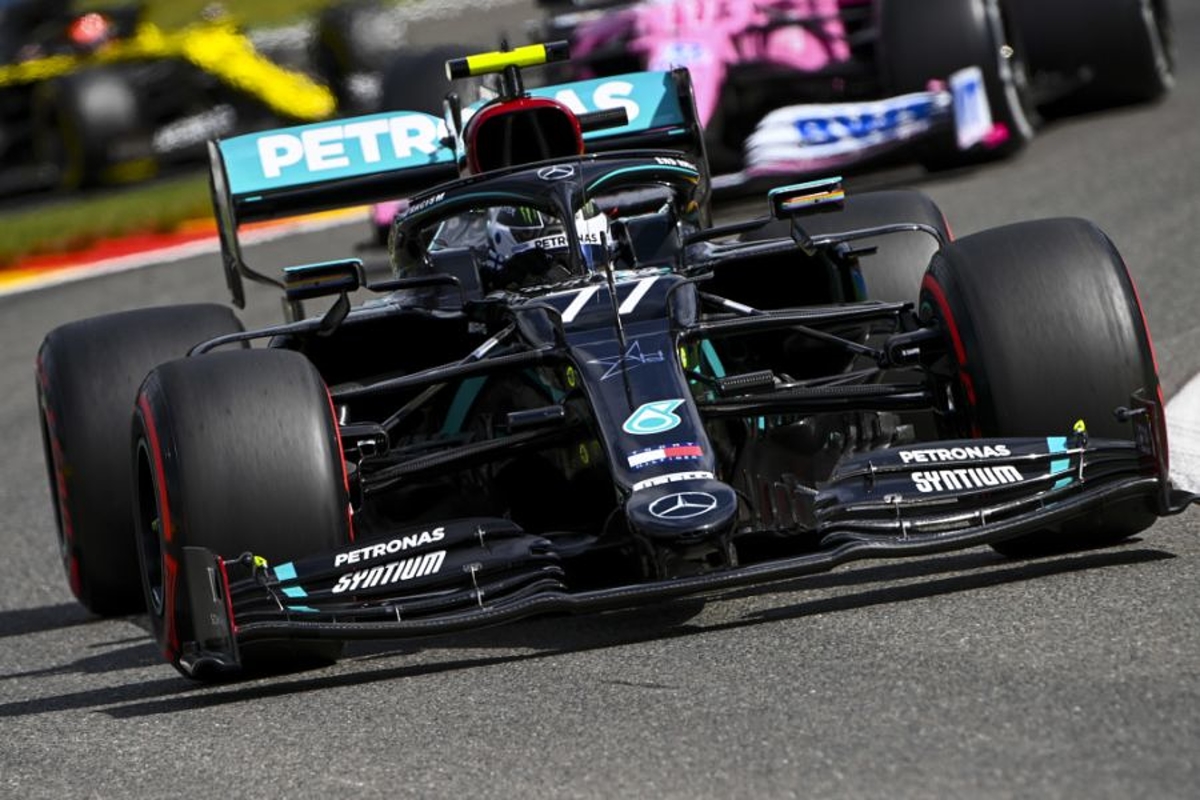 Bottas: "I don't recall" being told not to race Hamilton before Belgian GP
Bottas: "I don't recall" being told not to race Hamilton before Belgian GP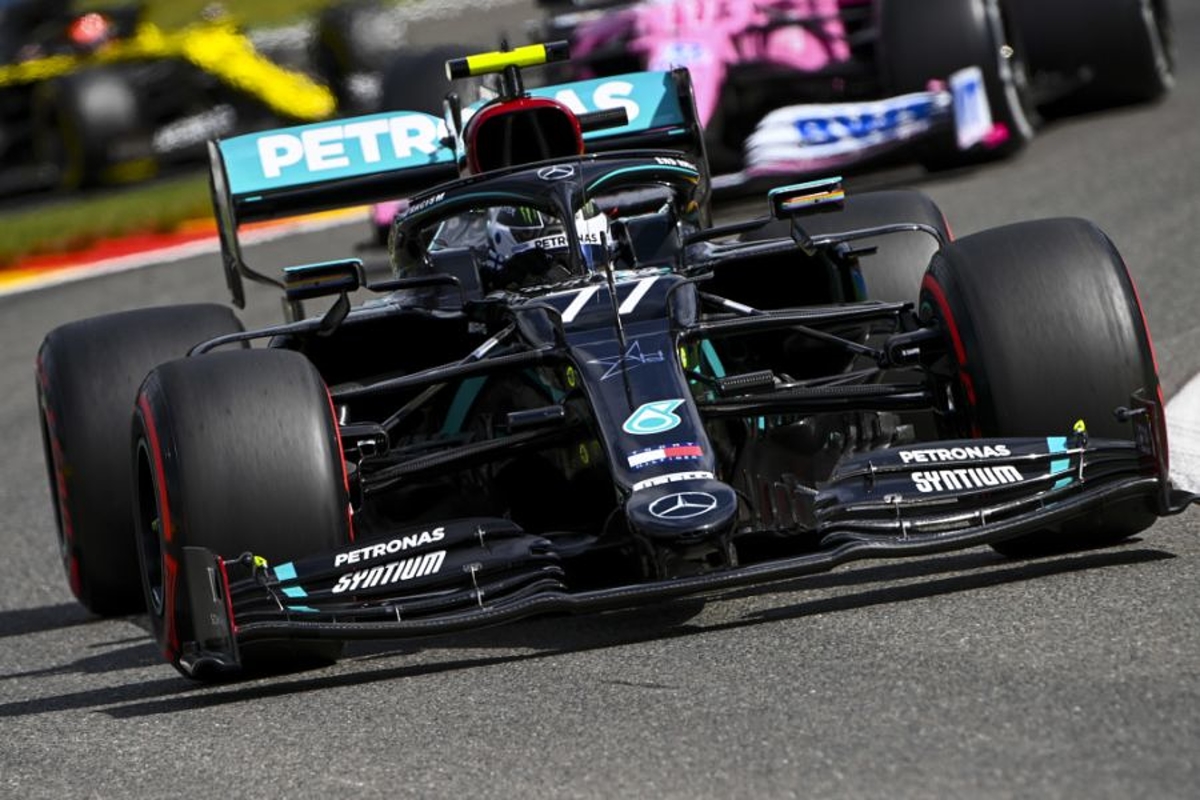 Valtteri Bottas has revealed he "doesn't recall" being told by Mercedes beforehand not to race Lewis Hamilton during the Belgian Grand Prix.
The Mercedes duo locked out the front row and led the race from start to finish, with Hamilton edging ahead of his team-mate and Max Verstappen tucked in behind.
During the race, Mercedes informed Bottas via team radio he was "not to race" Hamilton, to which Bottas responded by saying he did not "recall that" from the briefing.
When asked about the team instructions on the podium after having finished in P2 behind Hamilton, Bottas elaborated on his radio conversation: "Actually, I had no clue about that, maybe they said it, I don't recall."
The 31-year-old then admitted Hamilton's gave him little opportunity to win the race, with the reigning world champion streaking away from Bottas' W11 as soon as the safety car period ended.
He added: "Of course at the start it would have been a good opportunity. But I think Lewis played it pretty well, he wasn't too fast out of turn one so I couldn't really get going to get him.
"Same thing in the restart, I just couldn't really catch him in the straights. With Lewis driving pretty much mistake free, it was tricky.
"Lewis was faultless today, and yesterday, at least it was a clean weekend for me. We had no big issues, but I want those race wins."
Bottas remains in third place behind both Hamilton and Verstappen after seven races, with the gap to Hamilton now ballooning to 50 points.
Before you go...
Victorious Hamilton nervous he was going to suffer "another Silverstone"
Hamilton two shy of Schumacher's wins record after cruise in Belgium