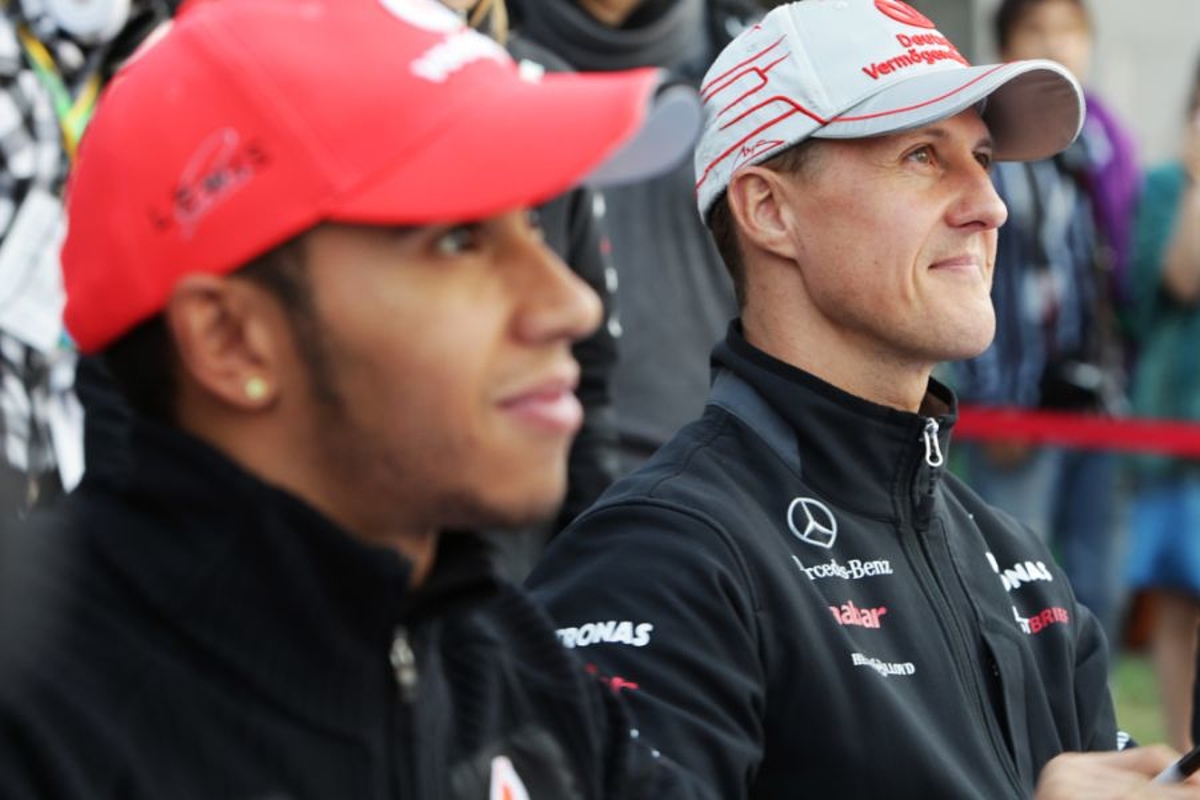 Lewis Hamilton breaks Schumacher's podium record and closes in on win record
Lewis Hamilton breaks Schumacher's podium record and closes in on win record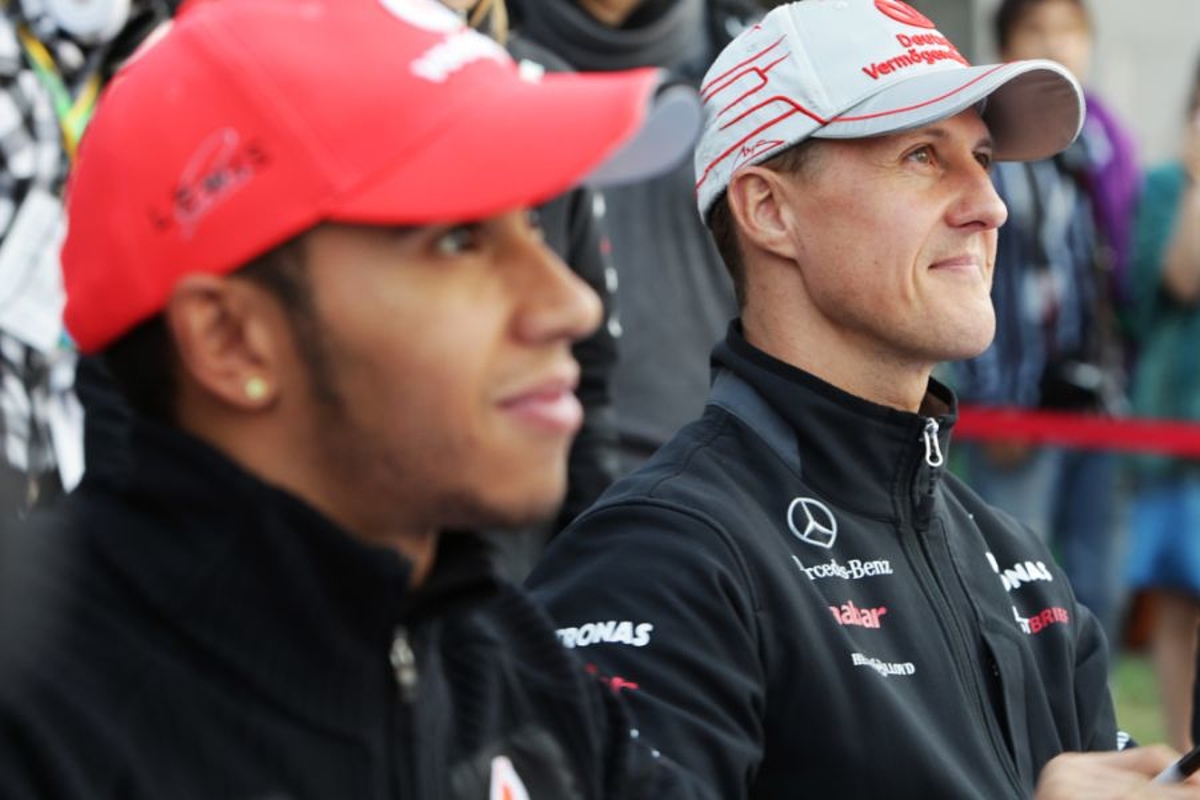 Lewis Hamilton secured his 156th podium finish in Formula 1 by winning the Spanish Grand Prix on Sunday, breaking Michael Schumacher's record.
Schumacher stood on the podium an incredible 155 times between 1992 and 2012, with his last one coming at the 2012 European Grand Prix in Valencia when he finished third.
Der Rekordmeister took 38 podiums for Benetton, 19 of which came in wins for the German. In his time at Ferrari, where he won five championships on the spin between 2000 and 2004, he climbed the podium a whopping 116 times and won 72 grands prix.
When he came out of retirement in 2010 to join the new Mercedes works team alongside Nico Rosberg, he only finished on the podium once in his three seasons before retiring for the second and final time.
With this record, Hamilton has added another incredible achievement to his already unbelievable resumé. The Briton already holds the record for most pole positions by a long way as he has topped the timesheets 92 times in his career so far. Schumacher, who previously held this record as well, comes second with 'just' 68 poles.
RECORD BREAKER 👏

156 F1 podiums for @LewisHamilton

He is now clear of Michael Schumacher and is number one on the all-time list 🙇‍♂️#SpanishGP 🇪🇸 #F1 pic.twitter.com/LRB8BVUvkA

— Formula 1 (@F1) August 16, 2020
Hamilton also holds the record for most consecutive seasons with at least one race win as he has yet to complete a season in F1 without taking the chequered flag. At 39, he is currently also extending his record of most consecutive points finishes.
Michael Schumacher records
Schumacher, of course, still has the two most prestigious records to his name; most F1 championships and most grand prix victories.
The 51-year-old, who was replaced by Hamilton at Mercedes after his second retirement, has an unbelievable 91 race wins in Formula 1 and has seven world championships under his belt.
At 35 years of age, Hamilton has 88 grand prix victories, meaning he can take the record from Schumacher later this season. The Briton can also equal Schumacher for championship victories should he be crowned champion in 2020. With his current advantage being 37 points over second-placed Max Verstappen, he is very likely to do exactly that.
Before you go...
Sebastian Vettel bemused by Ferrari team orders at Spanish GP
Lewis Hamilton: I was so zoned in, I didn't realise the race was over