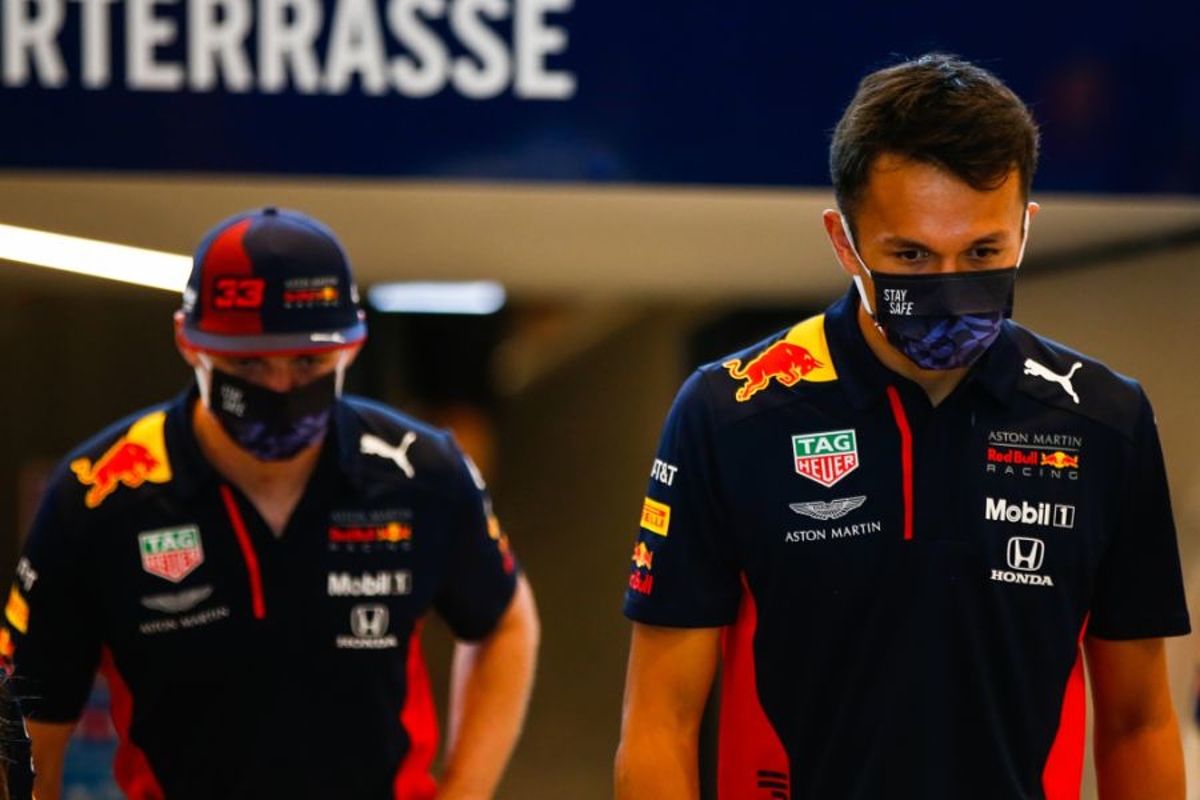 Albon "not worried" about losing his Red Bull seat
Albon "not worried" about losing his Red Bull seat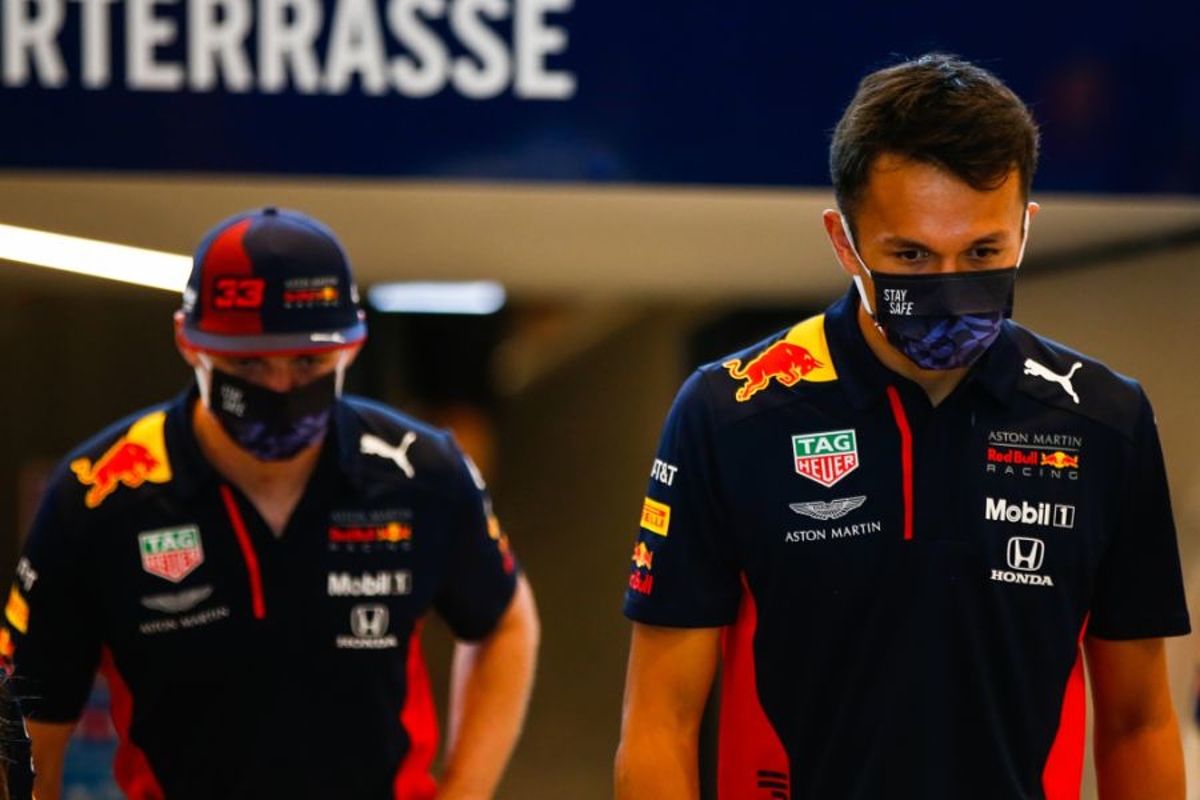 Alex Albon has insisted he is far from worried about the possibility of losing his Red Bull seat despite enduring a rollercoaster season so far.
A year ago Red Bull took the decision to demote Pierre Gasly and promote Albon to partner Max Verstappen, leading to a superb finish to the 2019 campaign for the Thai-British driver.
This year, though, has been a tough one for Albon, who followed up a collision with Lewis Hamilton in the season-opening grand prix in Austria with fourth place in the Styrian Grand Prix and fifth in Hungary where he had endured a troubled build-up.
For the British Grand Prix, Albon was involved in a practice smash and endured another frustrating afternoon of qualifying in which he again failed to make it into Q3.
In the race, Albon was handed a five-second penalty for causing a collision with Haas' Kevin Magnussen at the end of lap one before recovering to finish eighth.
Although yet to finish on the podium in his F1 career, Albon believes he could not have done any more this season given the circumstances he has faced..
"I don't see it as struggling," reflected the 24-year-old on his season so far. "I feel like race one we had a very strong race, race two we finished fourth and race three we finished fifth. If that's struggling, then I'd be worrying about other things.
"I'm happy with the first few races. Things haven't gone our way and I'm not worried in this sense that it's been tough or that it's going badly. I'm just focused on trying to get more comfortable with the car and extract performance out of it."
On the other side of the Red Bull garage, Verstappen has finished on the podium for three consecutive races, after retiring from second position in the Austrian GP, and sits third in the standings on 52 points.
Albon, who has exactly half of the Dutchman's tally, only sees his team-mate as a positive rather than another pressure point.
"To look at data and everything like that, he's obviously one of the best people to look at because you can see where he gets the lap time from," added Albon.
"He doesn't give me any more pressure, no, if anything he gives me a benchmark to work to."
Before you go...
Binotto steps down from technical director role to 'keep an eye' on Ferrari