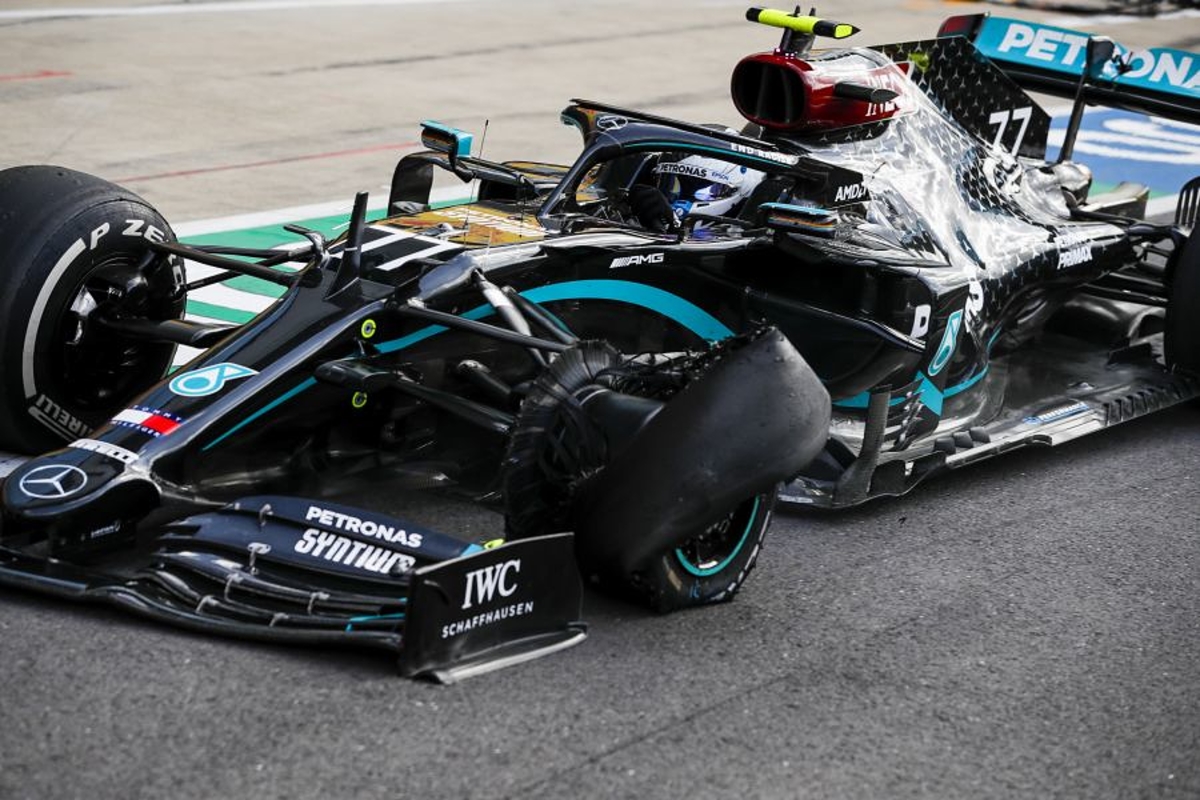 Hamilton "got away with it" - Bottas laments F1 title hopes after British GP tyre woe
Hamilton "got away with it" - Bottas laments F1 title hopes after British GP tyre woe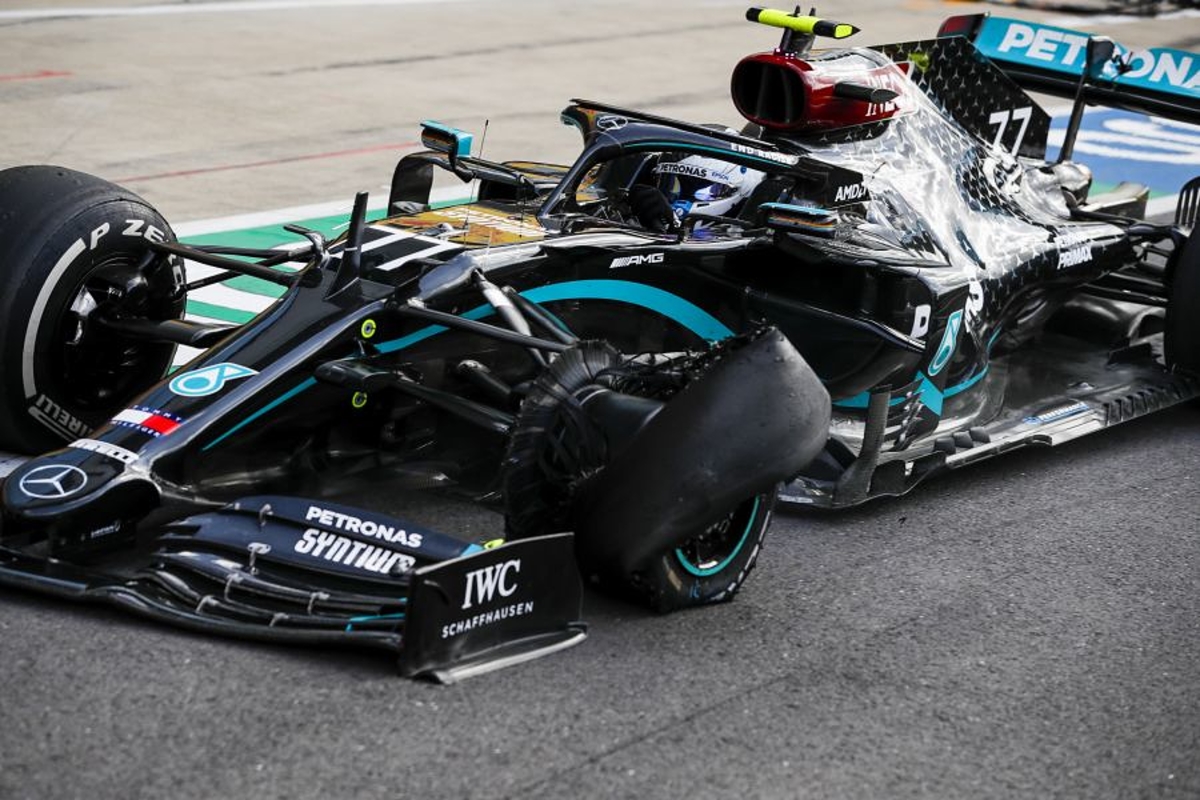 Valtteri Bottas believes Lewis Hamilton "got away with it" after their respective bids for this year's Formula 1 world title took different turns during a dramatic British Grand Prix.
The Mercedes duo seemed to be on their way to a one-two finish at a canter, only for both cars to suffer from tyre delaminations in the dying stages at Silverstone.
Bottas' front-left gave way with just three laps remaining, culminating in the Finn finishing outside of the points in 11th despite a valiant attempt to claw his way back into the top 10 after taking on fresh rubber.
Although the same issue befell Hamilton, as it occurred halfway into the last lap, he was able to limp to the line just ahead of Max Verstappen to take victory, further compounding his team-mate's misery.
With a 30-point cushion between the pair, Bottas said: "Of course, it is not ideal.
"For the moment, if everything goes to plan with the calendar, there is going to be more than 10 races to go, but you just don't know, so obviously the best bet would be to be on top of the points all of the time, so it is a big loss of points.
"These kinds of things you cannot really afford, but obviously it happened. Yes, Lewis, he had a good race but he got away with it in a way so what can I do? What can I say?
"It is not ideal but I can't change what has happened, so I just need to move on and take the learnings again from this weekend, try again next week and keep positive.
"If I decide, myself, now that it is done, then it is done for sure. But I am not going to do that so I will keep pushing and keep believing. You never know what will happen. That is a fact."
One of the causes for Bottas' failure happening earlier than that for Hamilton could be the effect of dirty air through Silverstone's high-speed corners.
Noting the only thing in the way of the title is himself, Bottas added: "In qualifying, Lewis was quicker at the end of quali.
"I don't know if that cost me the race or if it would be a different outcome, exactly opposite to us because he was behind me so who knows.
"So I definitely need to maximise every opportunity and that is going to be completely up to me. Hopefully, no other unlucky events but I need to do it myself.
"I need to be on pole and win the races. That is the only thing. Definitely going to take it one race at a time and just think about that result, that weekend. That is going to be the mindset."
Before you go...
Where has it all gone wrong for Sebastian Vettel?
Grosjean's "on-the-edge" driving to be raised in drivers' briefing - Ricciardo