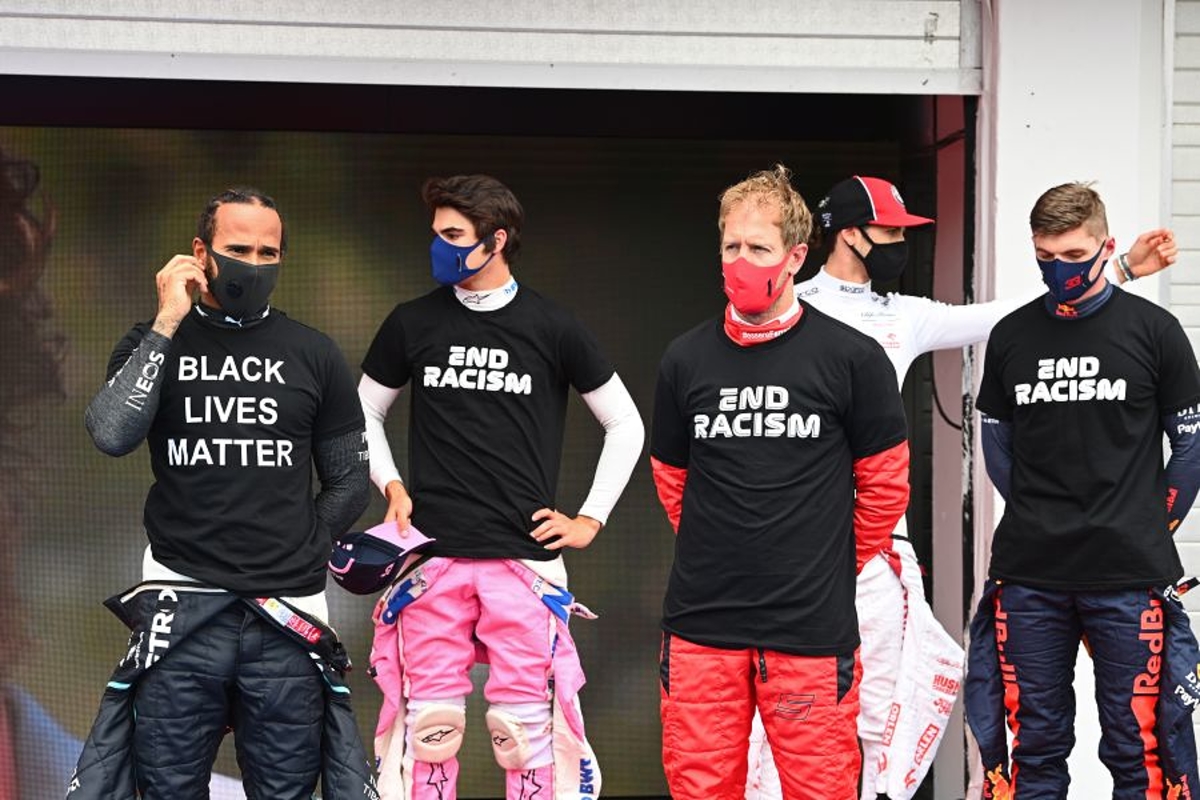 Hamilton criticises F1, Grosjean for ongoing anti-racism "battle"
Hamilton criticises F1, Grosjean for ongoing anti-racism "battle"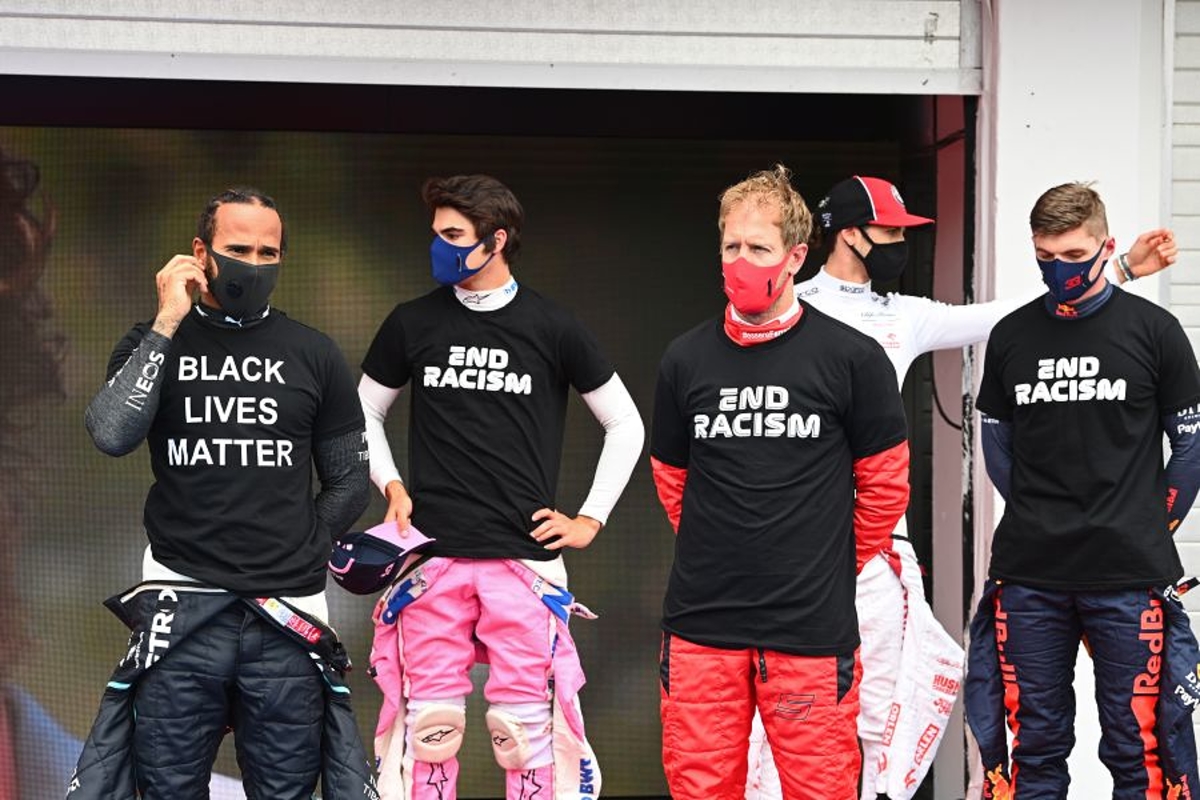 Lewis Hamilton is to contact Chase Carey and Jean Todt after being left frustrated and disappointed by the "battle" he is currently facing with the drivers to recognise the importance of a united front against racism and discrimination.
Prior to the Hungarian Grand Prix, as ahead of the Styrian GP a week ago, there was a disorganised response from the drivers as to what action to take as the national anthem played.
It has led to Hamilton pointing an accusing finger at Grand Prix Drivers' Association director Romain Grosjean, in particular.
"He [Grosjean] doesn't think it's important to do it," said Hamilton, following his commanding victory at the Hungaroring. "He's one of them that thinks it was done once and that's all we need to do.
"So I tried to speak to him about what the problem is, that it's not going away and we have to continue to fight for it. I think this time he didn't mention anything in the drivers' briefing and neither did Sebastian [Vettel, a fellow GPDA director].
"Sebastian and I messaged each other and he stressed, as did I, the importance that we continue to do it.
"Moving forward we need to speak to Formula 1. They've got to do a better job. It was such a rush, us getting out of the car, running over, quickly doing the knee. They need to do more.
"I don't know why they've only done it for the first race. They did it at the start, they've not done it since then. They've come out saying they're going to be fighting for diversity and end racism but they're not giving us the platform to continue that.
"I think they can give us more time, so I'll probably send an email over the next couple of days, and try and co-ordinate with them to create a better… they do want to do it. I guess there's not good enough communication."
Hamilton claims there has to be leadership from the top down to ensure the drivers fully understand the situation, and that means direction has to come from F1 CEO Carey and FIA president Todt.
"From the top, they need to come out with 'Hey, this is what we're going to do guys and we want you all to be a part of it'. Currently there is none of that," added Hamilton.
"I try not to lean so much on the drivers because I don't want them to feel it's me that's doing it, because in some places that might be why some are not doing it because it's why I'm doing it.
"But I don't think it's being taken seriously. I think there are perhaps people who have not grown up around it so they don't understand it, and there are those that [say] 'Because of that it doesn't affect me'. I have heard those comments - 'It doesn't do anything for me, so why should I do it?'
"It's not about me, it's not about you. There are people out there who are experiencing discrimination, that's what we're fighting for, [what] we're trying to change in organisations.
"I will get in touch with Formula 1 this week, I will speak to Jean [Todt] because no-one else is going to do it."
Hamilton is hoping that by the end of the season the remaining 19 drivers will agree to kneel with him.
"I gave a lot of energy in Austria to try and convince a couple of the drivers, and it's a battle, but I think what's important is the ones that are doing it, the understanding, it's fantastic," said Hamilton.
"My dream is that one day the other drivers come around to it, and if we get to the last race and we're all kneeling down and showing that we are united, I think that would be beautiful."