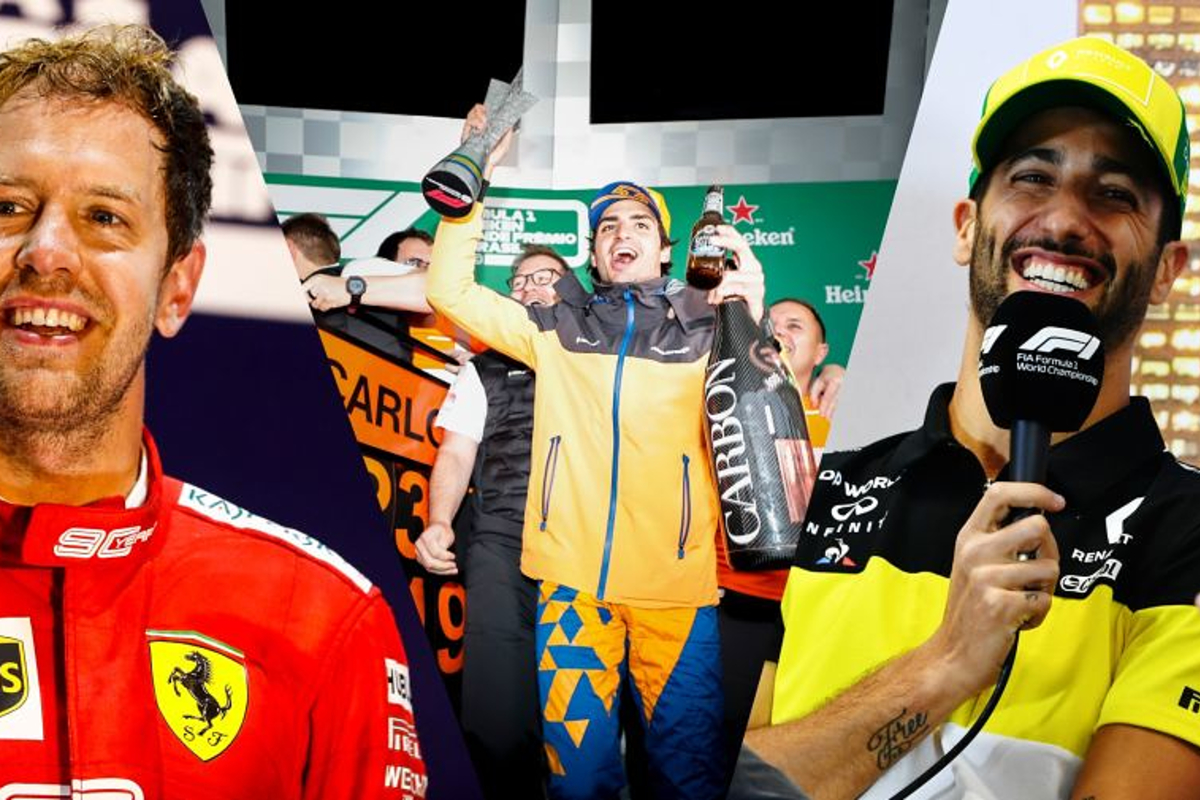 The week that Formula 1 forgot the 'c'-word
The week that Formula 1 forgot the 'c'-word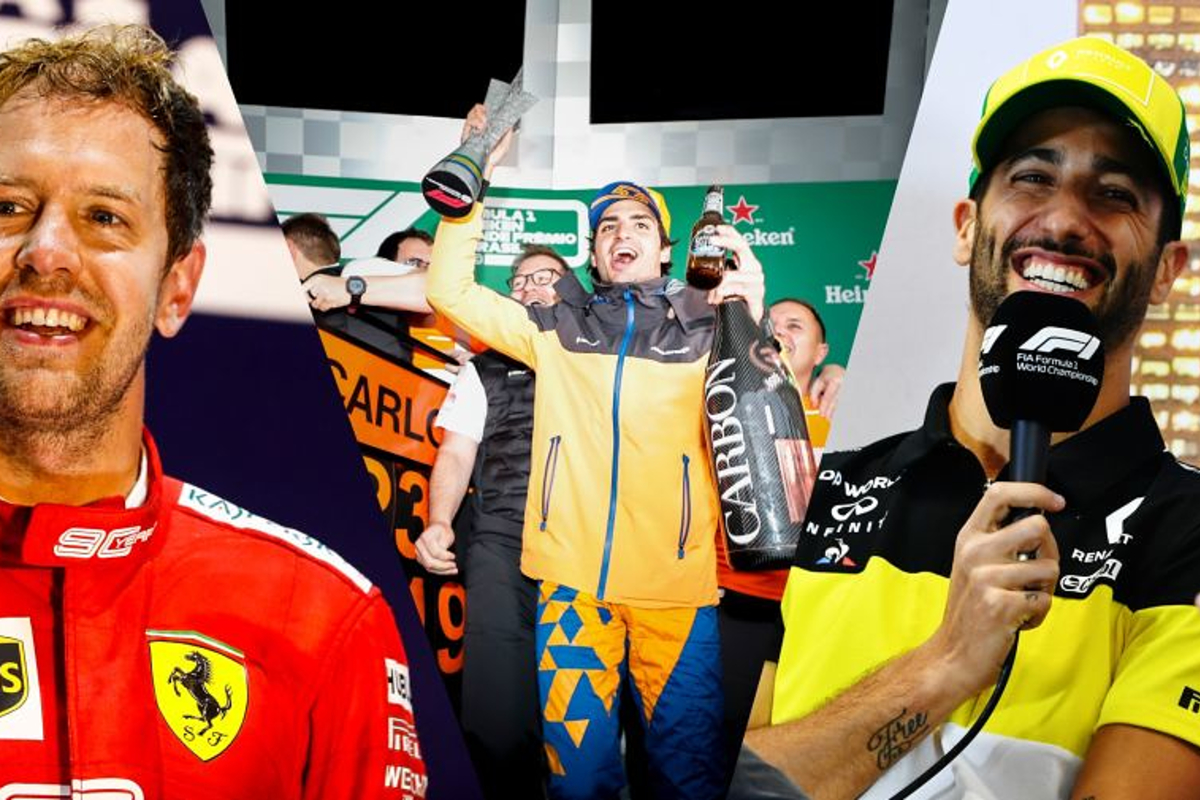 The past week has seen the resumption of something close to normal service in Formula 1 as the driver transfer market entered hyperdrive.
In a period of just over 48 hours, Sebastian Vettel is currently without a seat after confirming he will leave Ferrari at the end of the year; McLaren's Carlos Sainz is to take the German's place with the Scuderia; while Daniel Ricciardo will switch from Renault to McLaren.
For a few blissful days, the world was back to normal.
The strange thing with all of these recent moves, however, is that there appears to be no loser. No driver appears to be entering a worse situation than they are stepping away from.
Sebastian Vettel
Vettel has been racing in Formula 1 full-time since 2008, prefixing his career with a single outing for BMW at the 2007 United States Grand Prix and a seven-race stint with Toro Rosso to round out that year.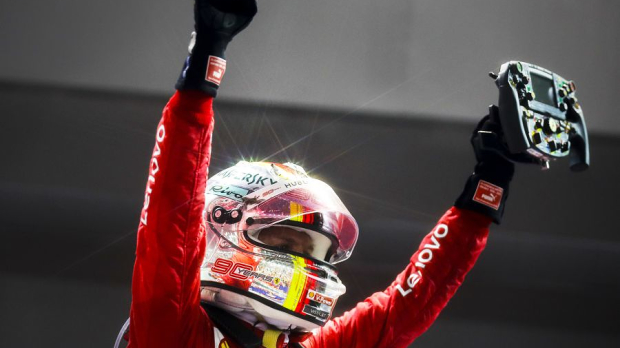 On debut, Vettel was just 19-years-old. Now, aged 32, the German has a young family with three children and, although linked with the vacant seat at Renault, or a possible move to partner Lewis Hamilton at Mercedes, he appears to be happy to move on with his life.
In his own words, upon announcing his departure from Ferrari, Vettel said: "What's been happening in these past few months has led many of us to reflect on what are our real priorities in life.
"One needs to use one's imagination and to adopt a new approach to a situation that has changed. I myself will take the time I need to reflect on what really matters when it comes to my future."
Drivers will always tell you that the most difficult thing in motorsport is knowing when to say enough is enough, but these words heavily imply that Vettel has found his moment.
With 53 wins, 57 pole positions and four world titles to his name, he will undoubtedly be weighing up whether he would be happier accepting retirement, perhaps following Fernando Alonso into endurance racing, or accepting a mid-pack seat.
Speaking from the heart, it would be a shame to see a driver that has achieved so much, slide down the order.
Carlos Sainz
McLaren to Ferrari. In years gone by, this kind of move would have been frowned upon by many people. However, despite a recent upturn in results, there is a general acceptance McLaren is now a midfield team.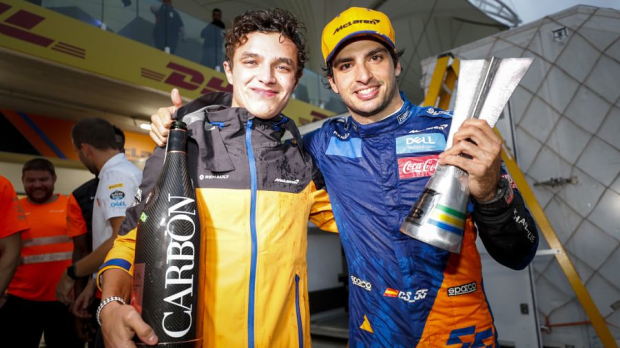 Ferrari, for all its struggles and a lack of recent titles, has stood alongside Red Bull as the only team consistently able to challenge Mercedes. Had it not been for individual errors from Vettel in 2018, Ferrari could have taken another drivers' title. Had it not been for some questionable team orders and poor reliability at the worst of moments, Charles Leclerc might have won the 2019 championship.
Instead, Ferrari has failed to take a drivers' title since the success of Kimi Raikkonen in 2007, or a constructors' crown since 2008.
All this being said, Ferrari is still a team of proven race winners and, for any driver anywhere in the world, representing Ferrari is not just a dream, it is the dream.
It's hard to explain why, but winning with Ferrari means just that little bit more than winning with anybody else. Win with Ferrari, especially at Monza, and you become more than a racing driver or a hero even, you become a God.
Sainz may have to be willing to accept the role of playing second fiddle to Leclerc at the start at least, but he will also have a far greater opportunity of success at Ferrari than at McLaren, certainly in the short term.
Daniel Ricciardo
Is it possible not to be a Ricciardo fan? The thought of the Australian and Lando Norris driving alongside each other at McLaren is undoubtedly a captivating one.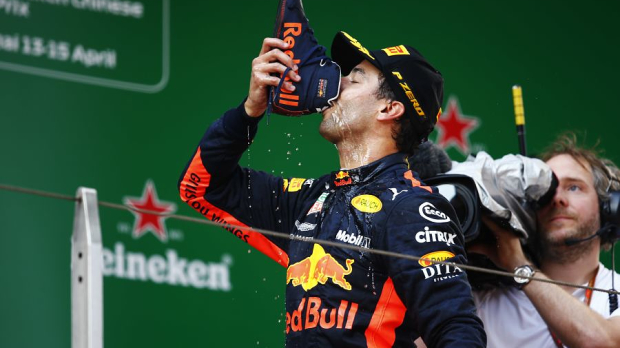 In 2012, McLaren released an animated series featuring drivers Hamilton and Jenson Button. Take a look and then try to imagine anything other than those kinds of antics, but in the real world, between this latest driver pairing.
Ricciardo struggled at Renault last season. While there were highlights, it is clear the Australian does not view the 2020 car as enough of a step forward to convince him that team will be in a position to win races, let alone championships, in the next few years.
McLaren has raised its game since switching to Renault power, moving from backmarkers to the 'best of the rest' in 2019. A further move to Mercedes engines from 2021 will also allow for a direct comparison of power units due to regulations forcing teams to run the same machinery in both campaigns.
Stepping away from Red Bull at the end of 2018 was a huge gamble for Ricciardo, and one that has not paid off. He even turned down a move to McLaren at that point. But McLaren CEO Zak Brown has now got his man and, if McLaren can deliver the car, Ricciardo has shown he can deliver the goods.
The losers: Renault
Now, we said there were no losers in the recent shuffle, but that was not entirely true. Enter Renault.
The French manufacturer may decide to step away from the sport at the end of the 2020 season. With the global lockdown and resultant lack of trading, those at the top who sign the cheques could well deem F1 to be an unnecessary expense - especially given a conspicuous lack of return in the form of silverware.
In Ricciardo, Renault had one of the most marketable drivers on the grid and, while Esteban Ocon is French - tick - and is quick - also tick - he just lacks the larger than life personality of Ricciardo that can carry a team.
Now signing Fernando Alonso, a driver who won two world titles with the manufacturer, would be a good bit of PR business at the start, but could prove to be a disaster further down the line, with the 38-year-old Spaniard prone to speaking his mind when things aren't going so well.
Vettel, too, for reasons already outlined, could be unwilling to sign, which leaves a gamble on the relatively inexperienced F2 Renault junior drivers or an embarrassing step backwards by bringing back Nico Hulkenberg.
All told, the week that F1 forgot the pandemic has been a welcome distraction from the rest of the world. Now, when are we heading back to the track?
Before you leave...
Dear McLaren family: A letter from Sainz