The 1950s were a remarkable era in Formula 1 history, with Mike Hawthorn, who was born on this day, one of its charismatic stars.
Renowned for wearing a spotted bow tie while racing, Hawthorn was affectionately known by French F1 followers as 'Le Papillon', or 'The Butterfly'.
A racer from 1952, Hawthorn spent most of his F1 career with Ferrari, winning the French and Spanish Grands Prix in 1953 and 1954 respectively in a Ferrari 500 and then a 553.
Remarkably, it was to be another four years before Hawthorn, who was once described by Juan Manuel Fangio as "a nice, young fellow", was to take the chequered flag again, and for what proved to the final time.
It came during Hawthorn's astonishing championship-winning year of 1958, achieving one of those rare anomalies in F1 as he won just the one race compared to title runner-up Stirling Moss, who took the chequered flag on four occasions.
It was the reliability of his Ferrari 246 Dino that helped Hawthorn pip Moss by a single point to the accolade of Britain's first world champion, with the latter's Vanwall retiring on five occasions due to mechanical issues, compared to the two for the former.
But there was also a twist that has become F1 folklore, occurring in the Portuguese GP that took place over the cobbled, tramlined streets of Oviedo one late August afternoon.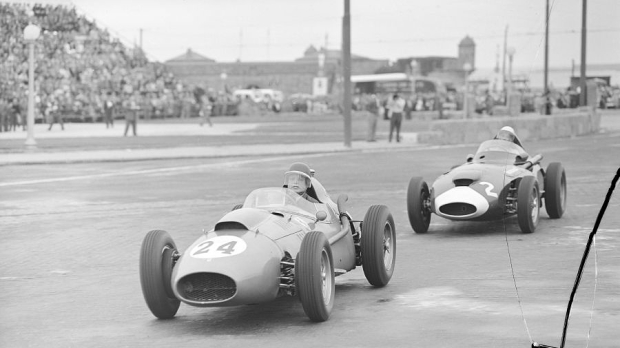 Moss won the race by a record that will never be broken in F1, crossing the line by five minutes 12.8secs to second-placed Hawthorn, who was to later be disqualified for apparently driving in the wrong direction for a short period.
Step forward gentleman Moss who vouched for his rival, stating that Hawthorn's 'offence' had occurred on the pavement rather than the race track itself.
The seven points regained by Hawthorn - six for finishing runner-up and one for fastest lap - ultimately cost Moss the title.
Come the final race in Casablanca, Hawthorn drove a tactical race behind a rampant Moss who won by another comfortable margin of one minute 24.7secs, and claimed the fastest lap.
Hawthorn's fifth runner-up position of the season, though, aided by Ferrari team-mate Phil Hill waving him through late on, ensured he took the title.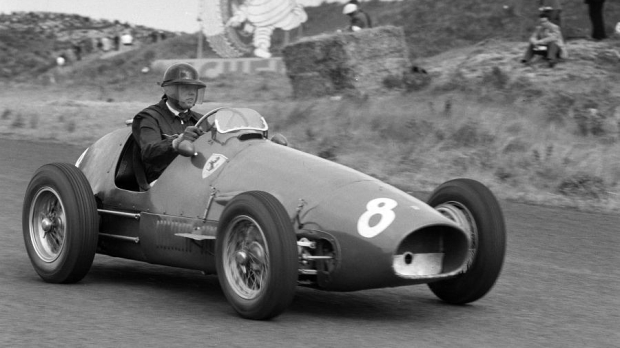 Hawthorn immediately retired, scarred by the racing deaths that year of team-mates Luigi Musso, killed in Reims, the scene of the Briton's only race victory, and Peter Collins.
Another death, that of Stuart Lewis-Evans, who succumbed to injuries sustained in the race in Morroco, only further fuelled Hawthorn's determination to call it a day, despite Enzo Ferrari's attempts to change his mind.
Sadly, Hawthorn's own life was taken just three months after he became champion as he was killed in a road car accident near Guildford, Surrey.