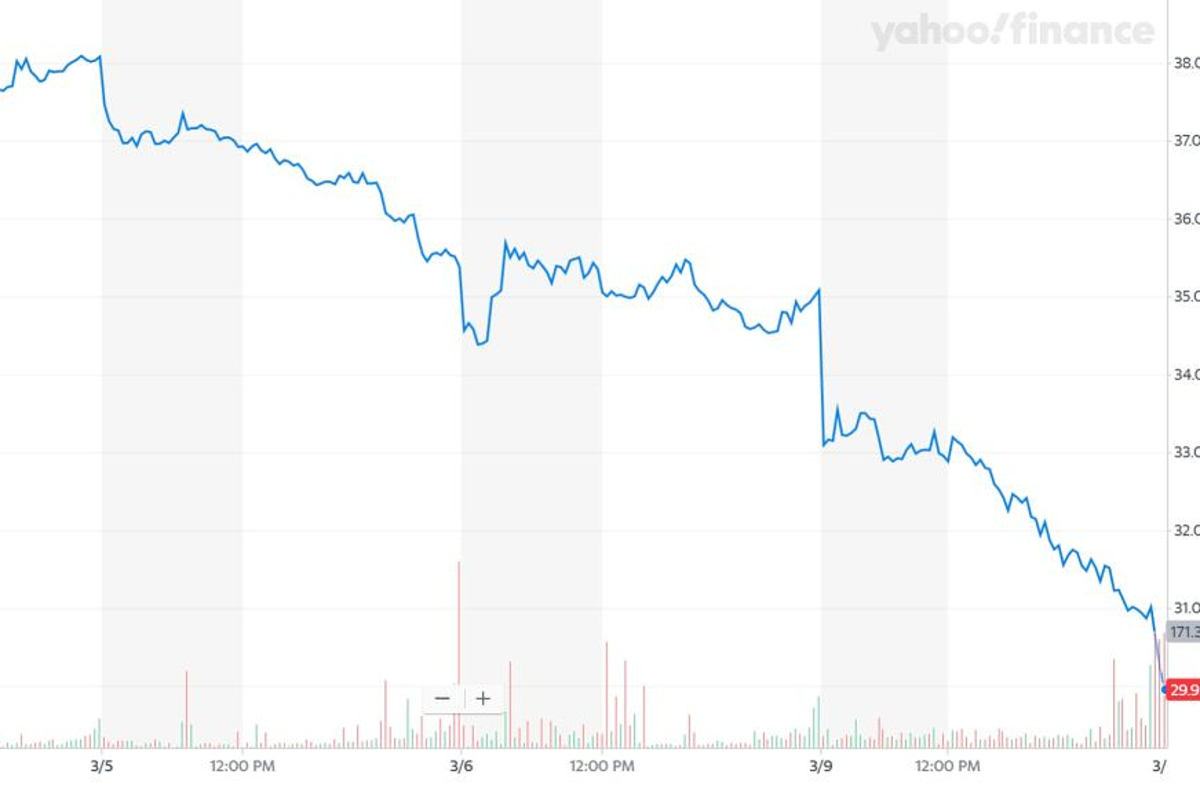 Liberty Media stock price collapses as potential race cancellations take hold
Liberty Media stock price collapses as potential race cancellations take hold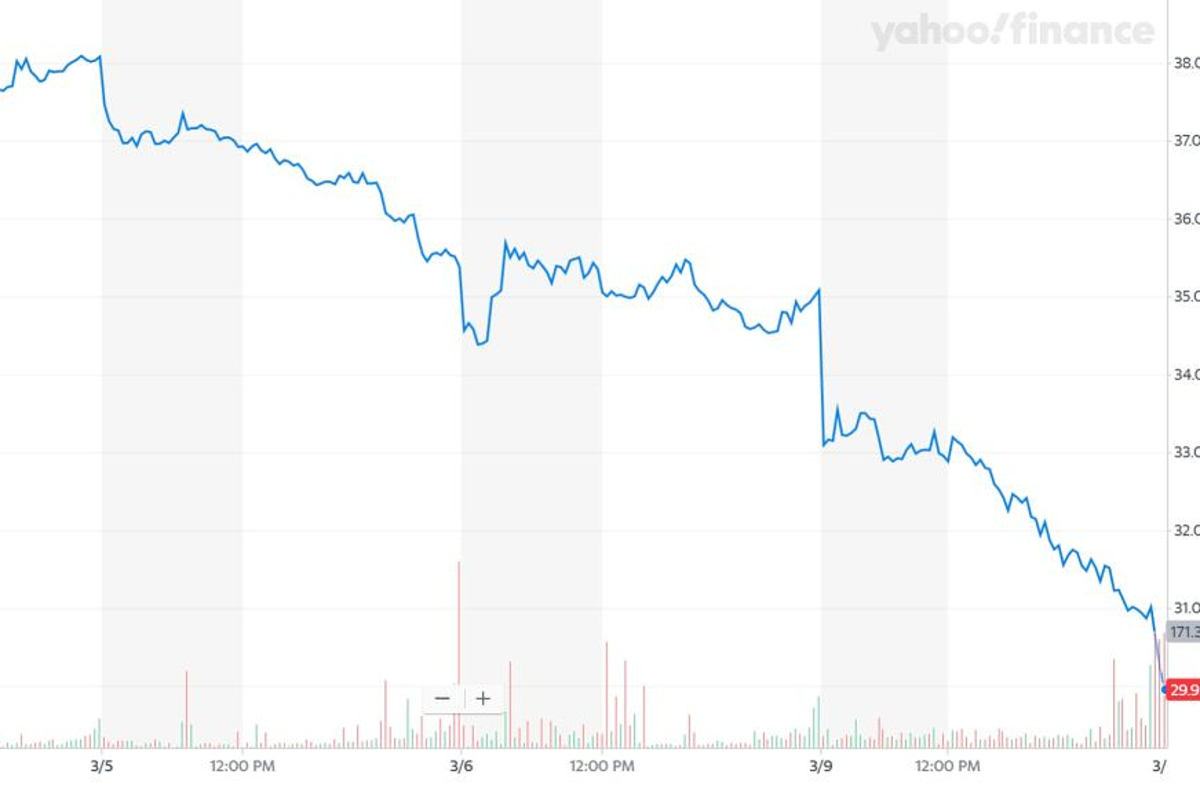 Liberty Media's stock price for its Formula One Group (FWONK) collapsed 15% on what is being dubbed Black Monday, as coronavirus fears begin to take serious hold.
As things stand, F1 is travelling to Melbourne for the opening race of the season this weekend and the race will go ahead as scheduled, but what will happen after that is anyone's guess.
Bahrain officials have already stated that the race there set to take place the following week will be behind closed doors, while beyond that China has already been cancelled and Vietnam remains in serious doubt.
The stock market as a whole was spooked by a drastic drop in oil prices on Monday leading to a wider drop not seen since the 2008 financial crisis, but the uncertainty regarding which races will and will not take place, plus the revenue pressures this would place on Liberty Media, have led to a spectacular drop in value.
FWONK is now at its lowest value since April 2018 when Liberty had only just taken control of the sport from Bernie Ecclestone, and the sell-off on Monday wiped an estimated £600 million from the overall valuation.
With the coronavirus situation constantly evolving, it remains unclear which races beyond Australia will go ahead as planned, throwing the entire season into doubt.