Charles Leclerc began 2019 looking to overturn the "priority" bestowed upon his teammate, but he may well have ended it with a chance of assuming the same mantle next season.
Leclerc could not sustain a title challenge amid Ferrari's early-season struggles but still ended the year with seven pole positions, more than any driver on the grid and ahead of Sebastian Vettel in the drivers' championship.
GPFans scored ratings for every driver in all 21 races this year, and the Monegasque certainly showed no signs of being overawed in his new surroundings.
Here's how we scored and reviewed Leclerc in every grand prix in 2019.
GPFans Driver Index: 5th
Average score: 6.9
High: 10 (Bahrain, Belgium, Italy)
Low: 4 (Germany)
Australian GP (Qual: 5th-Race: 5th) 6/10
A solid, if unspectacular debut from the much-vaunted Monegasque. Leclerc was a full second don on the pole time and spent much of Sunday in a race of his own, until Sebastian Vettel's power unit was put into safe mode and the Ferrari pair came together towards the end. Why Ferrari opted not to pit Leclerc in an attempt for the fastest lap bonus point is a bit of a mystery.
Bahrain GP (Qual: 1st- Race: 3rd) 10/10
Not many drivers get an introduction to the front end of F1 in quite the way Leclerc did in Bahrain. After dominating for most of the weekend to put himself in a race-winning position, it was cruel to see his dream of a maiden win snatched from him due to Ferrari unreliability. This raw talent paired with the humility and grace in which he dealt with defeat, especially in the heat of the moment will gain Leclerc many more fans, and the late race Safety Car for Renault's double DNF meant he could soak up the applause. A learning experience that will only make him stronger.
Chinese GP (Qual: 4th – Race: 5th) 6/10
Wasn't quite on the pace all weekend, but still managed to jump Sebastian Vettel off the line before team orders came to put him back behind the German, and ultimately behind the Red Bull of Max Verstappen too. A disappointing race made more bitter by the team's actions.
Azerbaijan GP (Qual: 10th – Race: 5th) 5/10
Looked the dead cert for pole position until he smashed into the wall at Turn 8 in Q2. Started eighth thanks to penalties and ran in P1 for a good chunk of the race as he stretched out an opening stint on the mediums. Ferrari's cautious strategy meant he dropped back, but it was perhaps all he deserved for a Saturday error that he readily owned up to.
Spanish GP (Qual: 5th - Race: 5th) 5/10
Compromised his qualifying with an extra Q2 run that meant he only had one crack at Q3. Not as serious as Baku, but two sloppy Saturdays in a row show that the 21-year-old still has plenty to learn in the fight for honours. It perhaps also had an impact on his race as Ferrari tried a one-stopper that looked grim until the safety car prompted a change.
Monaco GP (Qual: 16th - Race: DNF) 5/10
Let down badly by Ferrari in qualifying as he went out in Q1, Leclerc took an all-or-nothing approach to the race which ultimately backfired when he tried to squeeze by Nico Hulkenberg at La Rascasse, puncturing his right-rear tyre in the process and shredding his floor along the subsequent three-wheeled lap. Better days must be on the horizon in Leclerc's home race, they can't get much worse than the four DNFs from as many outings across F2 and F1.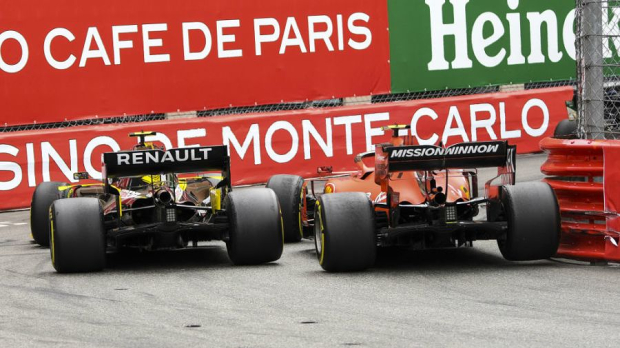 Canadian GP (Qual: 3rd - Race: 3rd) 6/10
Oddly seemed to get worse through qualifying and dropped off Vettel's time considerably to the end. Again couldn't quite hang onto the fight at the front in the race, but turned down the fastest lap in order to keep the top two in check and might have snuck second place, with Ferrari admitting they "forgot" to inform him of Vettel's penalty ahead.
Read More (1/3)