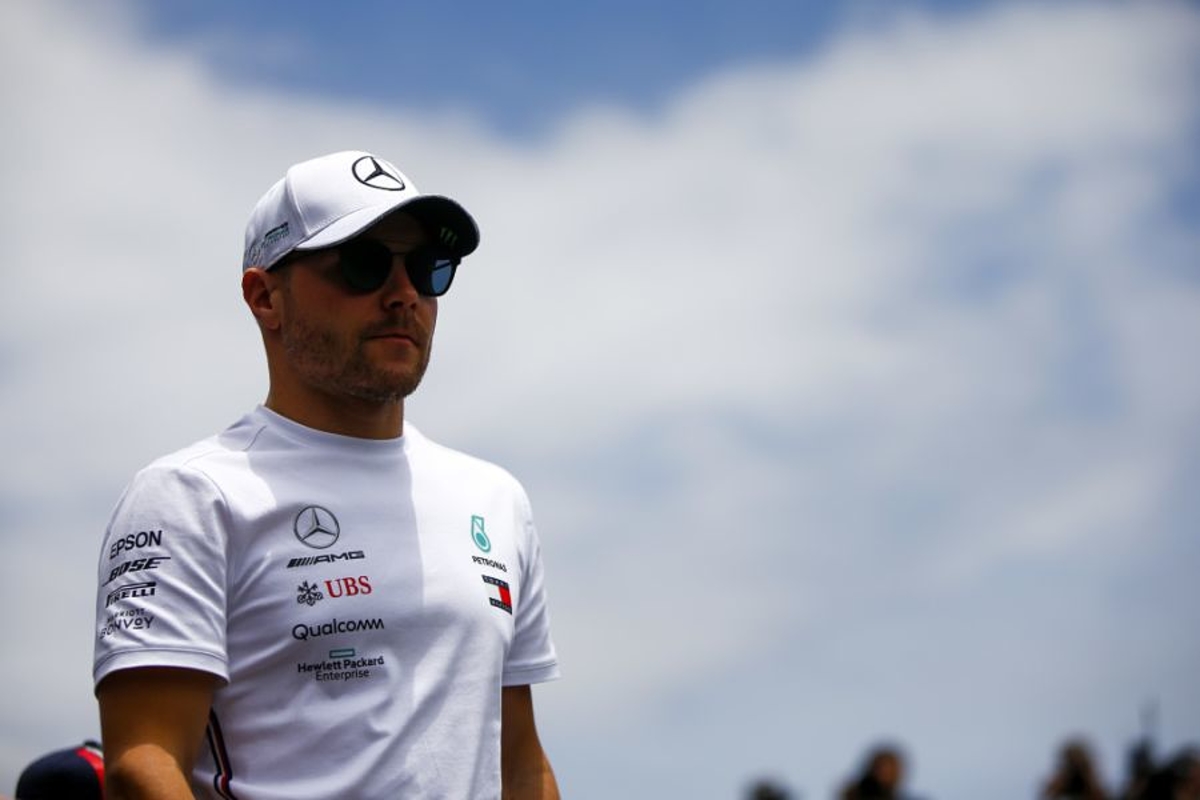 Valtteri Bottas 2019 F1 driver ratings: Every grand prix reviewed
Valtteri Bottas 2019 F1 driver ratings: Every grand prix reviewed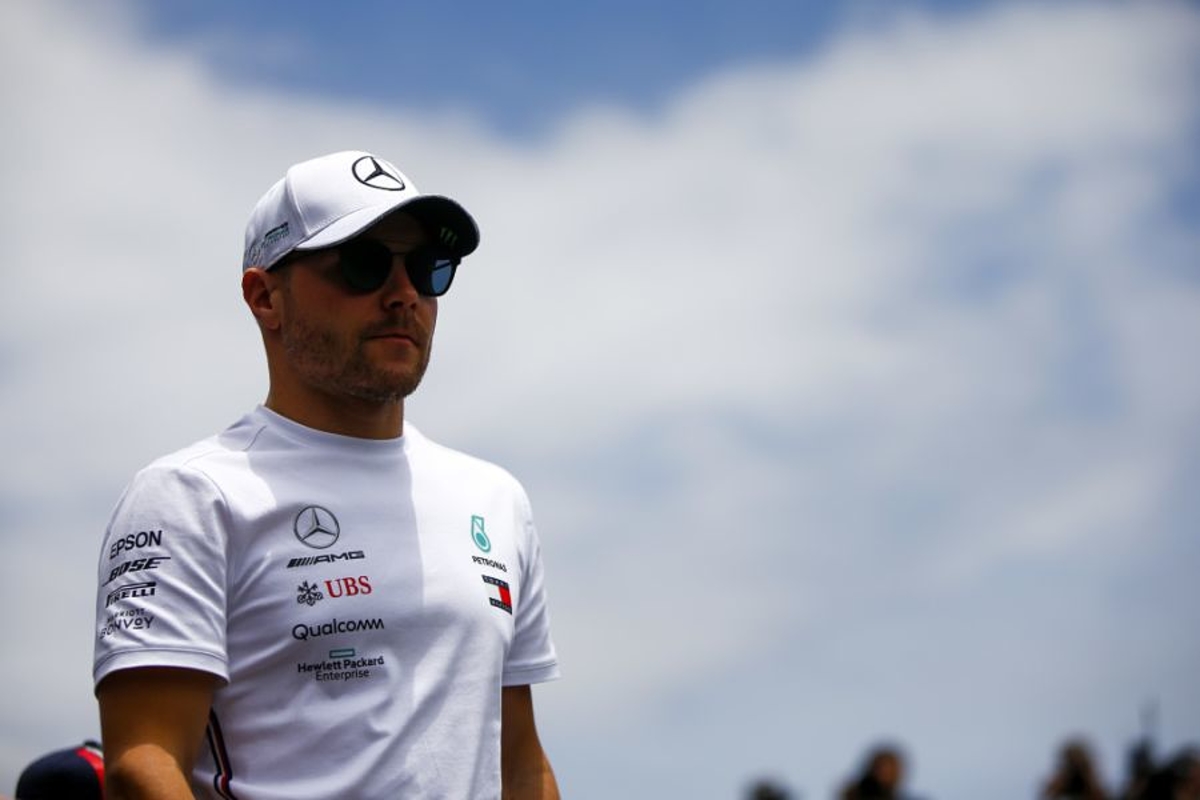 Valtteri Bottas enjoyed his finest season in Formula 1 to date in 2019, but may still have ended the year with a tinge of regret.
The Finn almost doubled his career pole position tally with five Saturday successes taking his overall total to 11, while four grand prix wins across the campaign outstripped the number he had secured across six previous seasons. But, for all that, he still fell short of Mercedes teammate Lewis Hamilton, having emerged as the Brit's closest title rival this year.
GPFans scored ratings for every driver in all 21 races this year, with Bottas enjoying some stellar performances that he will glean confidence from once the disappointment of missing out on the title subsides.
Here's how we scored and reviewed Bottas in every grand prix in 2019.
GPFans Driver Index: 4th
Average score: 6.9
High: 10 (Australia, USA)
Low: 3 (Hungary)
Australian GP (Qual: 2nd-Race: 1st) 10/10
Potentially a breakthrough performance for the Finn after such a torrid 2018. His qualifying, just a tenth shy of Hamilton, was impressive enough, but jumping the reigning champion off the line, streaking clear and taking the fastest lap at the last was a magnificent piece of work for a driver arguably more under pressure than any other on the grid pre-season.
Bahrain GP (Qual: 4th-Race: 2nd) 7/10
The change of luck for the Finn continues as he leaves Bahrain still in the championship lead, but minus the gusto and strong performance we saw in Melbourne. Losing out to team-mate Lewis Hamilton in qualifying again, Bottas got the jump into second behind Vettel before making an error to let Leclerc through and then be slightly bullied by Hamilton and losing another place. Holding of Verstappen was the only thing left to do through the afternoon but lady luck shone thanks to the woes of Ferrari.
Chinese GP (Qual: 1st – Race: 2nd) 7/10
Out-qualifying Lewis Hamilton around any track deserves immense credit, but Bottas couldn't quite make it happen in the race, blaming a line of paint in front of his grid slot for a wheel-spinning start which opened the door for Hamilton to jump him off the line.
Azerbaijan GP (Qual: 1st – Race: 1st) 9/10
Back at the top of the championship after making amends for China by winning after pipping Hamilton in qualifying for the second race in succession, thanks largely to gamely holding off his team-mate at the start, despite being out-launched. Although Leclerc spent plenty of time up ahead, Bottas was always the man in control of the race as Baku's typical madness subsided for a tense tactical race. Kept his composure as Hamilton led a late charge, and even got in DRS range, with a bit of luck arriving in getting a tow from Russell's Williams perhaps paying back for last year's puncture.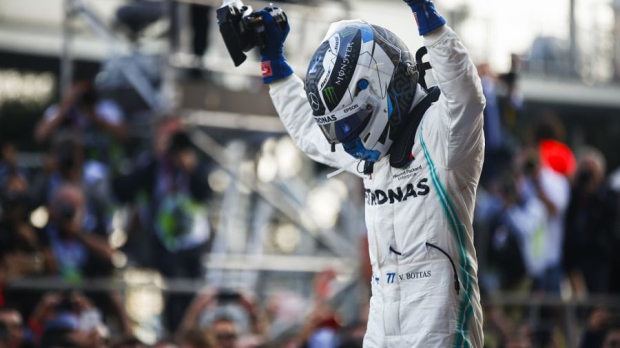 Spanish GP (Qual: 1st - Race: 2nd) 7/10
A six-tenths victory in qualifying should not be ignored, neither should three pole positions in a row. However, only one of those poles has been turned into victory, with sluggish launches to blame each time. Even Bottas' win in Baku came after just managing to hang onto P1 after a slower getaway than his team-mate.
Monaco GP (Qual: 2nd - Race: 3rd) 7/10
Bottas was a tenth of a second away from having the race that his team-mate had, with Hamilton just pipping the Finn at the very last in qualifying. Jumped by Verstappen in the pits, and then punctured in contact with the wall, Bottas was perhaps lucky to only lose one place as a result and couldn't make an impression on Sebastian Vettel ahead.
Canadian GP (Qual: 6th - Race: 4th) 5/10
Struggled through qualifying and then had hopes of sneaking onto the podium ruined by a pretty dismal opening stint, in which he was stuck behind Hulkenberg after being jumped on the line. Looked a bit gun-shy behind a hard-nosed Ricciardo and is suddenly more than a race win's worth of points behind Hamilton atop the standings, despite a fastest lap here.
Read More (1/3)