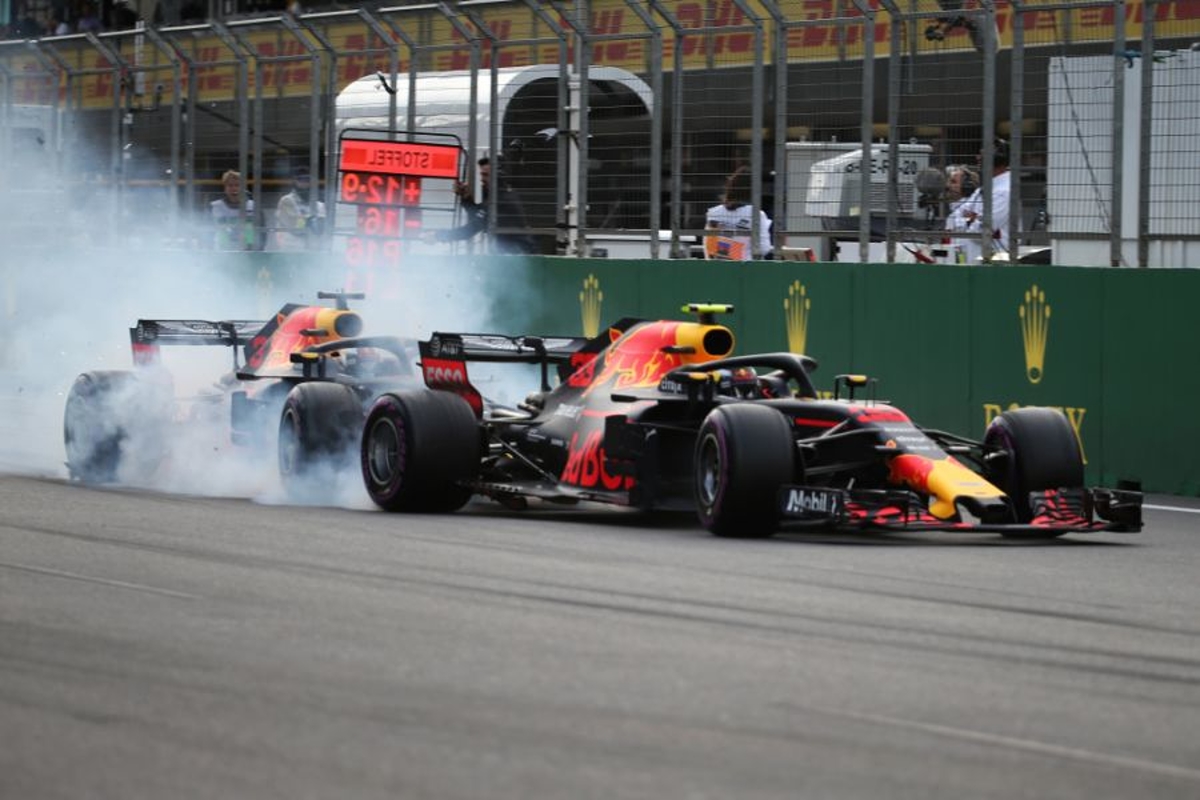 Ricciardo reveals 'f*** you' response to Red Bull after Verstappen Baku crash
Ricciardo reveals 'f*** you' response to Red Bull after Verstappen Baku crash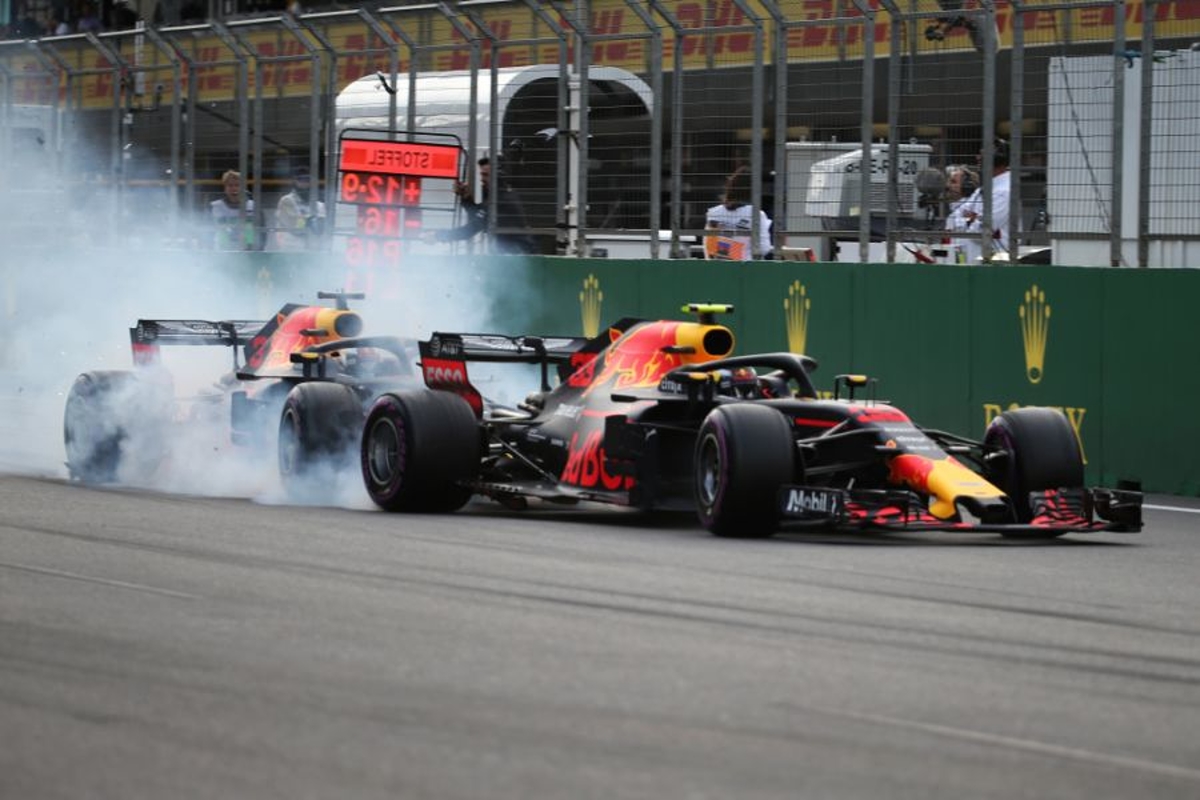 Daniel Ricciardo says the first thought crossing his mind after crashing with Max Verstappen at the 2018 Azerbaijan GP was to tell Red Bull "fuck you guys".
The teammates memorably wiped each other out of the Baku race after battling with each other over several laps, with Ricciardo desperately trying to get by Verstappen.
With Red Bull opting against wading into the battle, Ricciardo says the lack of backing on his side was a disappointment.
"I guess a few things came up to the surface a little bit after," Ricciardo told 'Beyond the Grid'.
"I was in the moment as well and you're battling and, yes it's a teammate, but I also see everyone as a competitor, so teammate or not we're going to race hard.
"We'd touched wheels a few times, where it was always Max coming into me as opposed to me coming into him and part of me was like I'm waiting for the team to say, 'Boys, cut the shit', but never really got that.
"And I was like alright they're going to tell us to swap, I'm faster they'll just say, 'Boys, you've tried it's not working, swap positions or whatever before yous do crash'."
Having worked his way by Verstappen on-track, the Dutchman took advantage of the powerful overcut in Baku to get ahead once again, precipitating another battle, which ended in misery for the entire team.
Ricciardo added: "I still believe, I've let it go, but I sold him the dummy so there was enough room originally on the inside and then he closed it and we crashed.
"I'll be honest at the time of impact I was like, 'Who cares? They deserve this', so that was my honest feeling, I wasn't sad or like, 'I just lost points', it was more anger.
"I was like, 'Fuck you guys' because I think everyone saw it coming, you know? And I felt like then it was also very 50-50 where I didn't believe it was a 50-50 so it was then kind of the days after I guess I was still quite bitter."