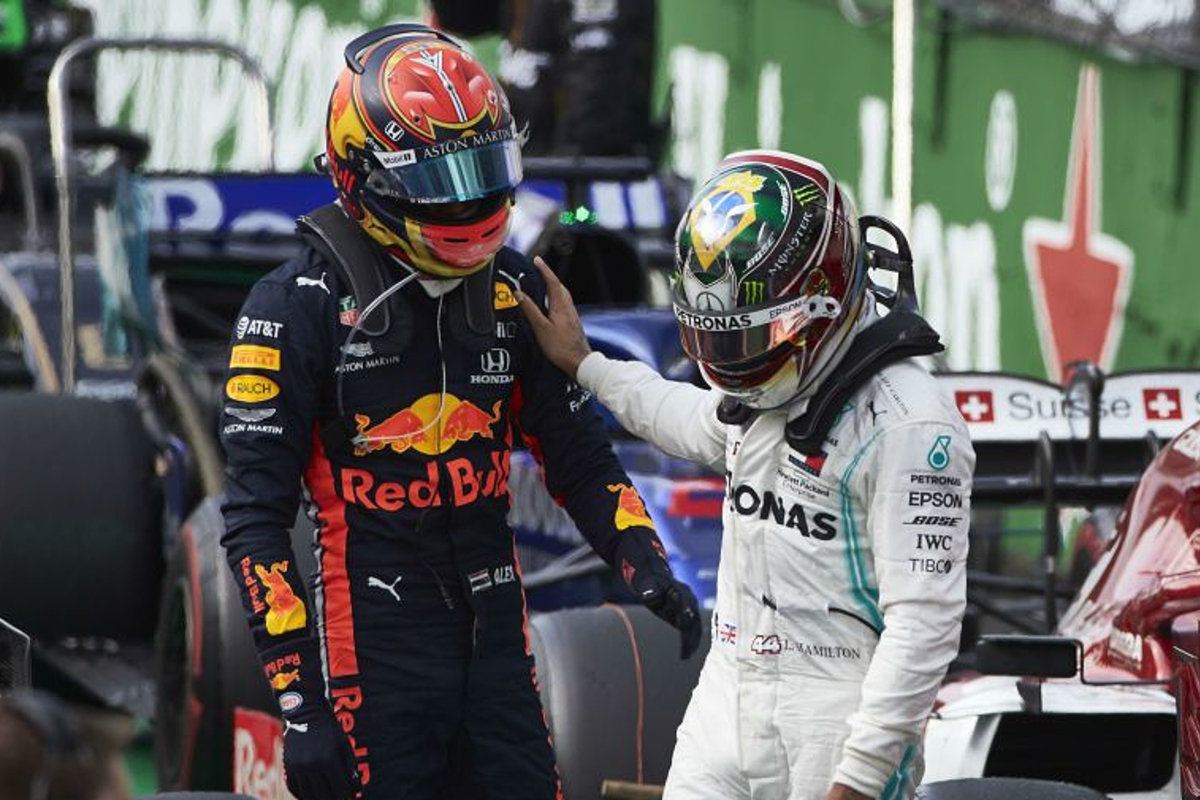 Albon reveals message from Hamilton after Brazil crash
Albon reveals message from Hamilton after Brazil crash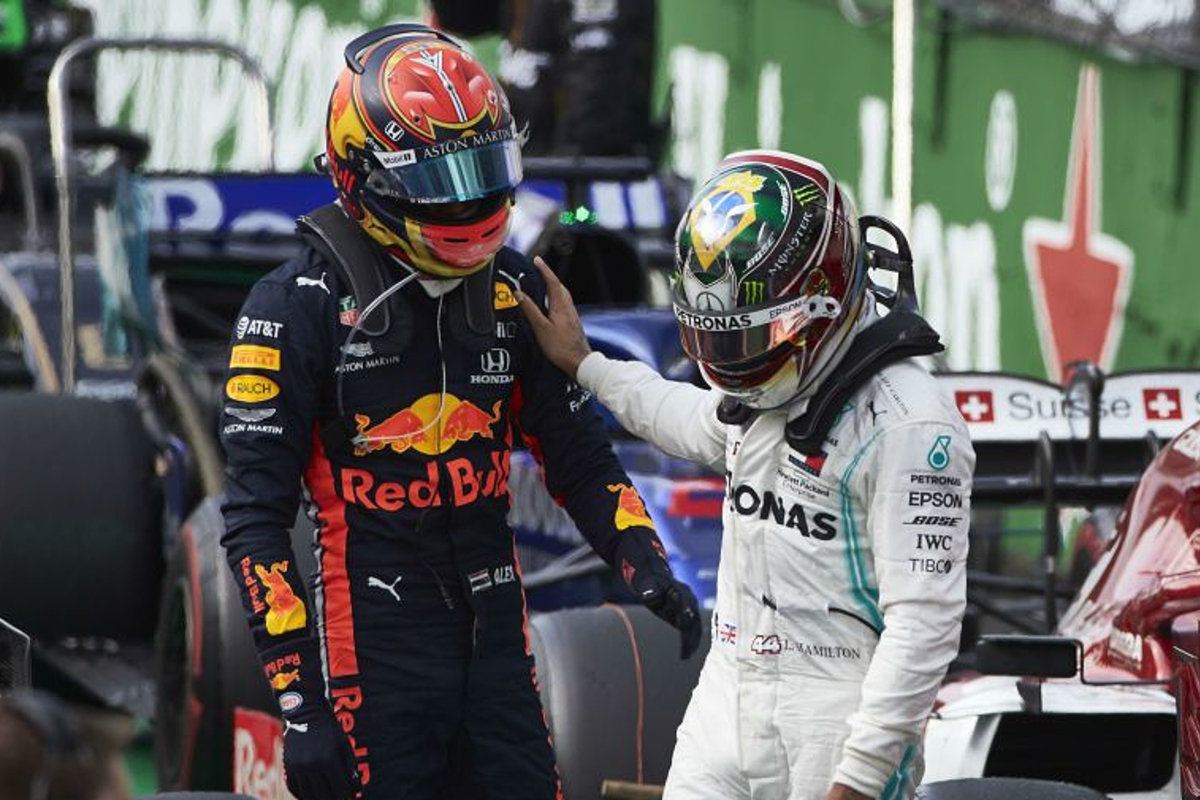 Alexander Albon has revealed that Lewis Hamilton messaged him privately after a collision between them denied the Red Bull driver his maiden Formula 1 podium at the Brazilian GP.
Hamilton pitted late at Interlagos, dropping behind both Pierre Gasly and Albon, with just two laps to make it back to second behind race-winner Max Verstappen.
However, the Mercedes man pitched Albon into a spin while trying to pass at the Duck's Bill Corner, earning a time penalty, which dropped him to seventh.
Although that was little consolation to Albon, who fell from the podium to outside the top 10, he says he does not solely blame Hamilton.
"Lewis isn't all to blame, there are things I can always do to avoid things like that, but of course it was nice what he said," Albon told Sky Sports.
"He sent me a couple of messages as well. So, all's very good."
The Brazil race was Albon's first scoreless outing since swapping Toro Rosso for Red Bull, but he is happy with his own progress.
He said: "It was disappointing at the time but, on reflection, it was a good weekend for me.
"It was one of the first few times, Mexico as well, where I could mix it with the big boys and there were more positives than negatives.
"In the end it was just one little crash that kind of ruined the race but in reflection it was a good weekend.
"The overtaking is there, but most of it has been from coming through the pack with having a bad qualifying or penalties.
"It was nice to do that on Sebastian, obviously, but hopefully more to come and more chances to do that kind of thing."