Mercedes and Lewis Hamilton are celebrating world-championship glory once again so it must only mean one thing, Christmas can't be too far away.
If you're looking for the perfect present for the motorsports fan in your life, or maybe you need some inspiration as you pen your own wish list, we've picked out some of the best F1-themed gifts out there.
No matter who you're buying for, if they love F1, they ought to love something from this list!
There isn't a single F1 fan alive that hasn't watched the pack barrel around a circuit and thought: "I wonder if I could do that…"
Well now it's possible to find out for sure! You can have a go at the very first grand prix circuit at Silverstone, whether in a road car, or even a single-seater that reaches speeds of 145mph!
Daniel Ricciardo is a style icon and departing Renault driver Nico Hulkenberg has impeccable hair, so following in their fashion footsteps is nothing to be sniffed at.
You can toast the season with the Enstone squad, although it's unconfirmed if there will be a comfier and smarter McLaren jumper coming out as yet…
From the brains behind the BoxBoxBox merchandise range comes the perfect way to keep track with the unceasing march of time through 2020.
The Greatest Calendar features legendary photography from the Cahier Archive and celebrates F1's legends, including Fangio, Senna, Prost, Lauda, Hamilton and Vettel.
If a calendar doesn't feature on you or your loved one's wish list, BoxBoxBox has a nifty teatowel, featuring the 21 circuits on the 2019 calendar, that might interest you.
As one of the most experienced drivers in F1 history, Jenson Button certainly knows about life at all levels in Formula 1, having experienced the highs of title success and various lows to bookend his career.
Button's second book is a departure from his autobiography, focusing on not just his own career in motorsports, but lessons learned from the rivals he encountered along the way, making it a vital read for anyone dreaming of getting into F1 – or just telling themselves that they could have made it!
Ramping it up a notch are the good folk at Memento Exclusives, who craft items out of F1 car parts – who knew you needed a clock made out of a piece of Nico Rosberg's gearbox?!
If you're really looking to splash the cash you can drop over 30-grand on a Max Verstappen portrait, made entirely out of Lego and signed by the Red Bull man himself.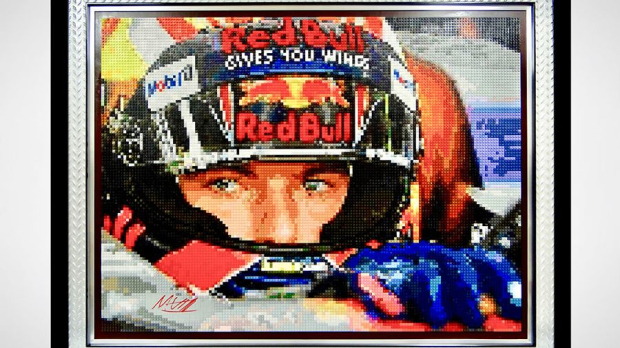 Patience is a virtue, and although many F1 fans will have pounced upon Codemasters' official video game when it was released in June, sometimes the wait can make it all the more sweet.
With revamped career modes featuring Formula 2 for the first time, the game is growing in realism at every step, especially with graphics that might make you forget you're playing!
Formula 1's rich past is always worth revisiting, but this would be perfect for any motorsports historian.
The standout moments from the near 70-year history of F1 are chronicled in this book, including newspaper reports and photos from the moments that matter the most in the annals of this great sport.